Every year a few hungry girlfriends and I rent a house for a week in Europe. Main destination criteria? There's got to be a lot of great food and wine to taste! This year, we went back to France since it's extremely hard to have a disappointing culinary experience in this foodie paradise.
We set our sight on La Dordogne (more precisely the Périgord Noir), a sunny, hilly section of southwestern France that's filled with fantastic food and wine, more than 1,500 castles, and some of the continent's most picturesque villages. For anyone even only remotely interested in food, the place not to miss is the charming old town of Sarlat-la-Canéda. Its Saturday market is the most famous in the region and since this is the Dordogne (aka "land of the duck"), you can be sure to find plenty of duck, goose, foie gras as well as other local specialties such as truffles, walnuts, cherries, cheese and anything else you'd expect to find in a French market.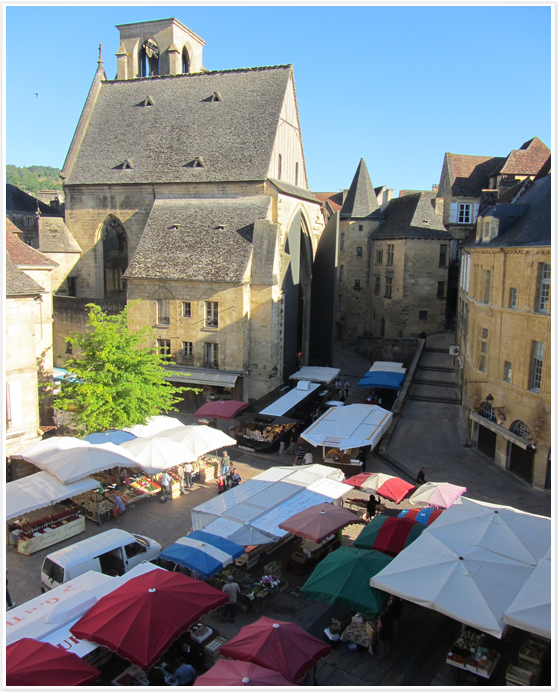 Sarlat's market is a bustling and colorful scene, spreading from the square shown above (Place de la Liberté) into lots of tiny streets and lanes. We spent hours wandering around and shopping for our food supply of the next few days, making sure we'd get to try all the region's specialties!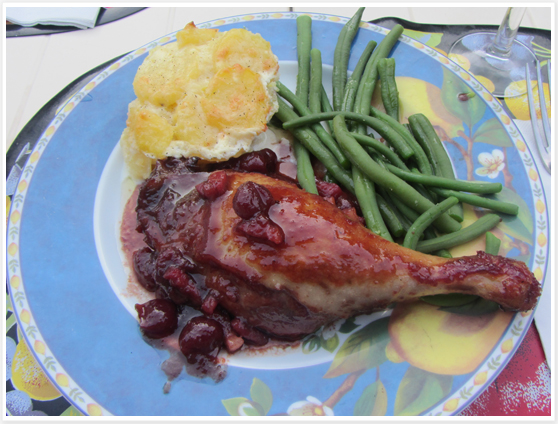 One evening I made a Canard aux Griottes with fresh duck legs from the market and alcohol soaked griottes (a type of sour cherries), delicious, especially served with French green beans and my friend's gratin dauphinois!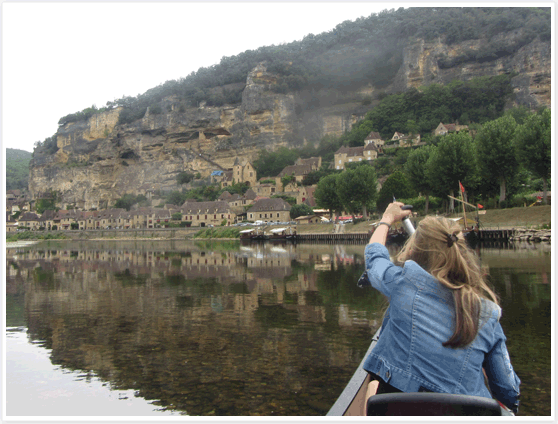 One of the best way to explore the cliffside villages and castles of the Dordogne is to rent a canoe and glide along its namesake river. We got dropped in Vinac and paddled the 17km that seperated us from Beynac, admiring the most stunning strech of the river and taking in the sights of La Roque Gageac (above), the Château de Marqueyssac, the Château de Castelnaud, and countless others.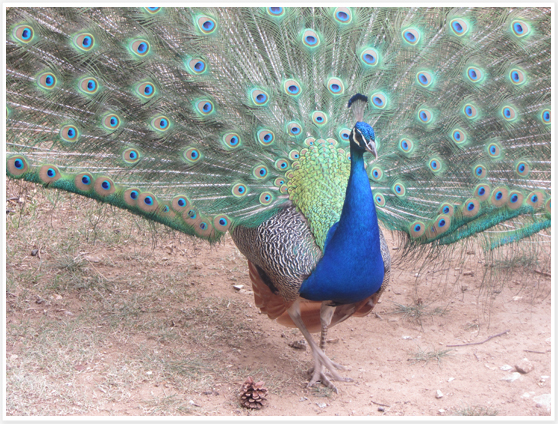 A peacock we met while visiting the Jardins de Marqueyssac.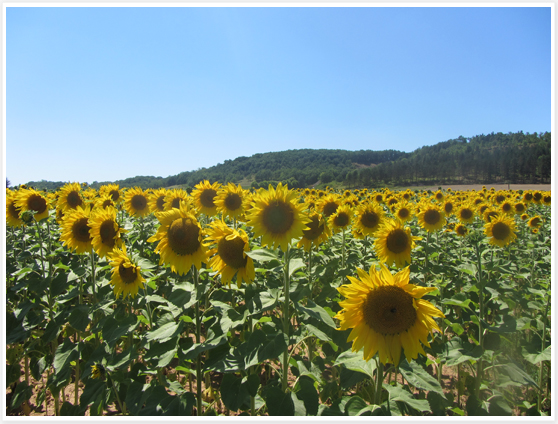 Provence has its lavender fields…and Dordogne its sunflowers!