Another gorgeous day in Dordogne started with a long drive to drop off one of our friends at the train station in Bergerac. After a quick croissant and cafe au lait in the town's old square, under the proud stare of Cyrano, we took off on a culinary mission to find the best gastronomic lunch on our way home.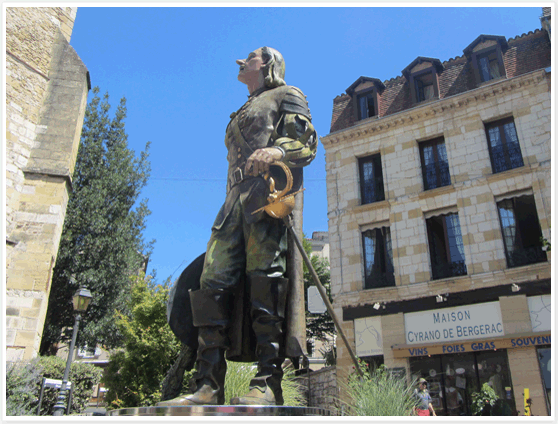 We found it in Le Vieux Logis, an ivy-covered historic hotel with a 1 Michelin Star restaurant in the sleepy town of Trémolat (population 600). Set back two miles from the main road, one could easily miss this tiny French village with only one store, one pizzeria, a church, a bakery, a hotel and two fantastic restaurants…what more do you need?  Once an old tobacco barn, the restaurant oozes rustic charm and elegance and its back garden was the set of a memorable meal…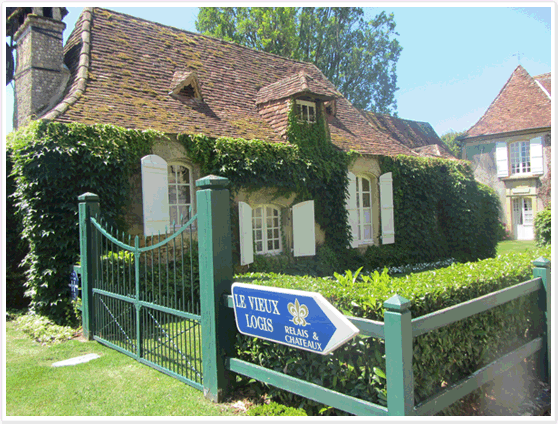 There is no à la carte menu for lunch at Le Vieux Logis on weekdays but instead a set 10-course tapas feast served under the linden trees. The chef is well-known for using local produce from the Périgord Noir region, which meant more duck and foie gras for us! The pictures below should give you an idea of how we spent the next 2.5 hours of our day, slowly eating and sipping a nicely chilled bottle of Bergerac Rose… culinary mission accomplished I'd say!