I have something to confess… my trip to Peru was almost solely driven by the desire shared by most visitors to this sacred land – standing in the middle of the Andean mountains and staring in awe at the iconic Machu Pichu.
Little did I know that Peruvian cuisine was also reason enough to visit this culture rich country. A mix of Spanish and Amerindian with strong influences from Italian, African, Chinese, Japanese and Arab cooking, the food in Peru is probably the best example of successful fusion style cuisine I've encountered. Have I known that before, I probably would have spent a bit more time savoring it in Lima, also called the 'Gastronomic Capital of the Americas'. With little less than a day to spend in the city before hitting our altitude-filled adventure, we luckily managed to sample the local specialty – ceviche!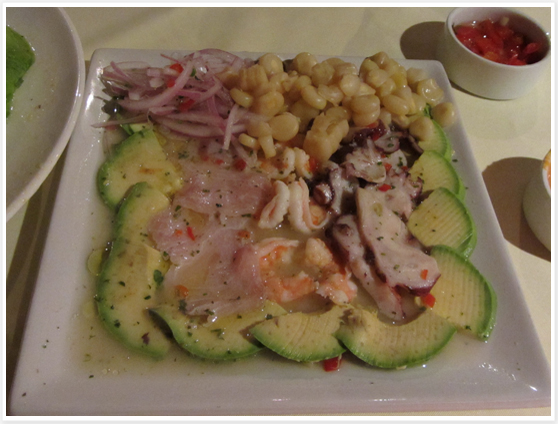 Our first meal in Peru was at Brujas de Cachiche, traditional Peruvian restaurant in Lima's Miraflores neighborhood and recommended by our local connections. The dinner was spot on! A variety of the freshest fish and seafood marinated in lime juice and hot peppers, peruvien ceviche is usually served with the local side dishes of tender corn kernels, avocados, raw onions and sweet potato. Of course, we washed it all down with a glass of frothy pisco sour – can't think of a better way to erase the day's long flight and prepare us for what's ahead!
The following day we landed in Cusco at 3,400m altitude, ready to tackle the diminutive oxygen level as much as further culinary surprises…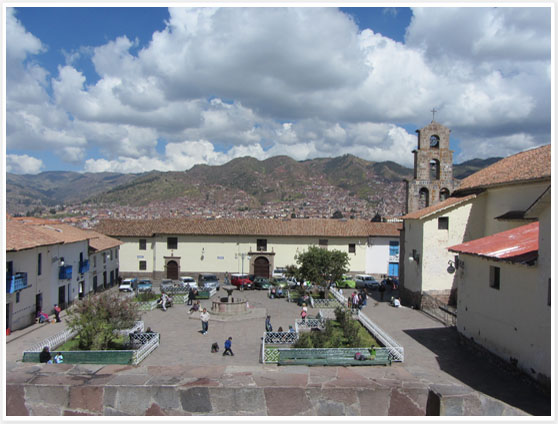 I can't say for sure if it was the lack of oxygen, that minor dizziness that affected us, or the after-effects of our first few cups of coca tea, but on our first night in Cusco we pulled an Anthony Bourdain and had a taste of a peculiar local delicacy – a guinea pig!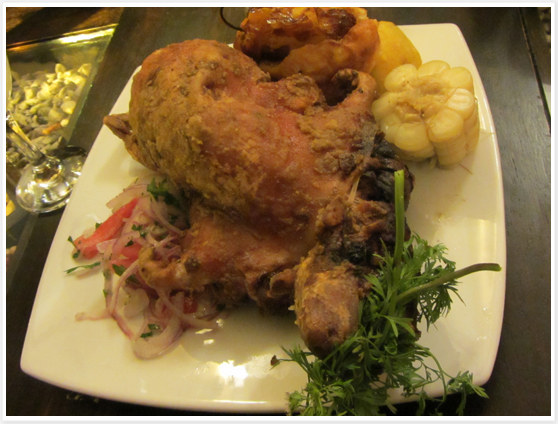 Apart from the fact that I'm glad I didn't have one as an household pet while growing up (!), our roasted guinea pig (or cuy al horno as it's called here) wasn't a particularly memorable dish. As cliche as it sounds, its taste was pretty close to dark chicken meat. Guinea pigs used to be reserved for ceremonial meals by indigenous people but are now an important part of the peruvian diet, mainly due to the fact that they are a more profitable source of food and income than many traditional stock animals.
We took a few days to acclimate and relax before our big trek by visiting the Sacred Valley and its charming village of Pisac.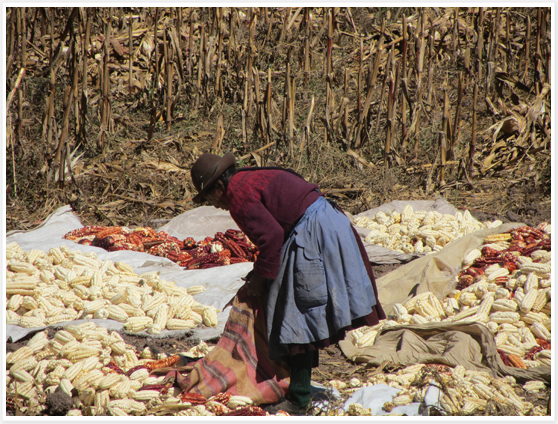 Local women sorting through varieties of corn are a familiar sight in Pisac. Peru's famous Giant White Corn on the Cob (also know as Imperial Maize on the Cob) is exclusively grown here in the sacred valley.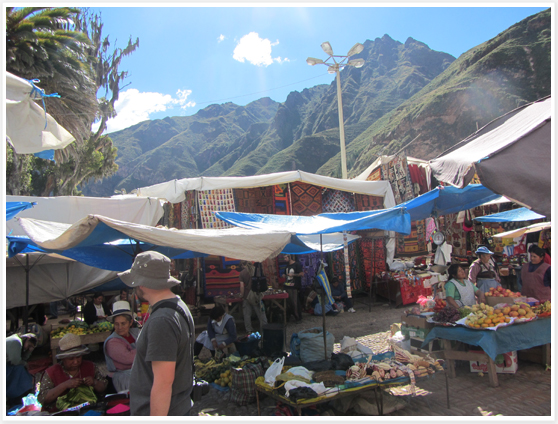 Pisac's famed Sunday market is without a doubt an essential stop when visiting Peru. Hundreds of artisans and farmers' stalls crowd the central square under the giant pisonay trees, offering the country's best shopping experience (and best bargain if compared to Cusco!).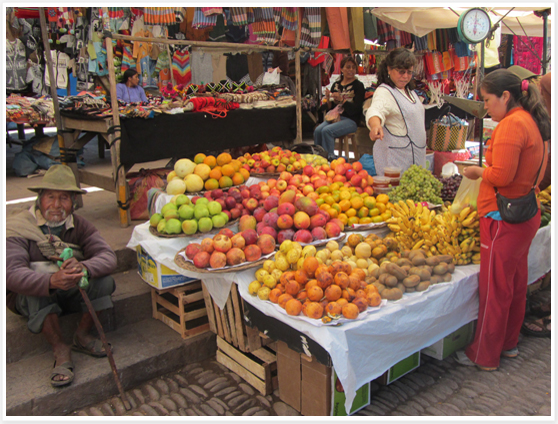 Besides locally grown produce, the market offers the full range of Peruvian artesanía: carved gourds (mates burilados), ceramics, hats, alpaca sweaters and mittens, paintings, antiques, a huge variety of trinkets, and, most of all, weavings and jewelry.