Our 4-day trek to Machu Picchu started on a blissfully sunny and crisp day and brought us through the spectacular scenery of the rarely visited Lares Valley. Contrary to the famous Inca Trail, the Lares Trek sees few tourists, in fact we've never met another soul and it was fabulous to have the mountains all to ourselves.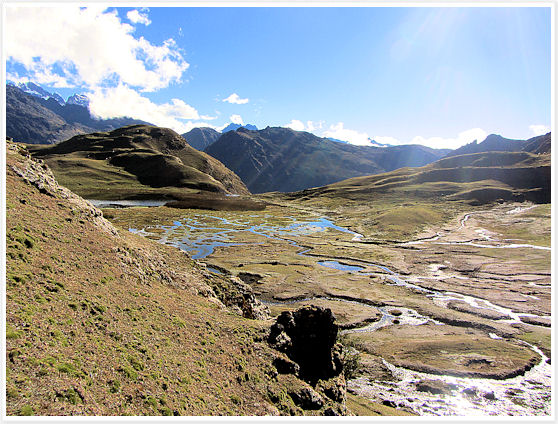 Well, not exactly alone as we encountered hundreds of the valley's inhabitants: llamas, alpacas, goats, sheep, chinchillas, and horses were keeping us company as we hiked up and down their land.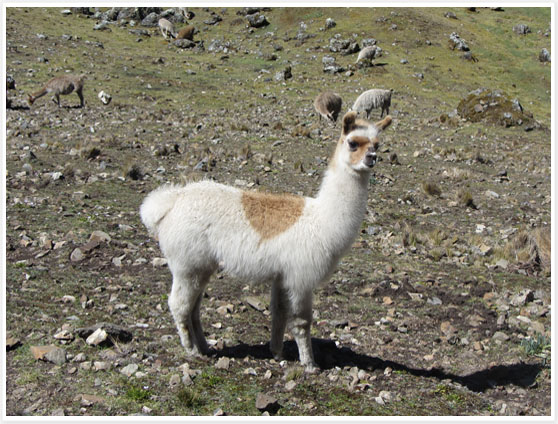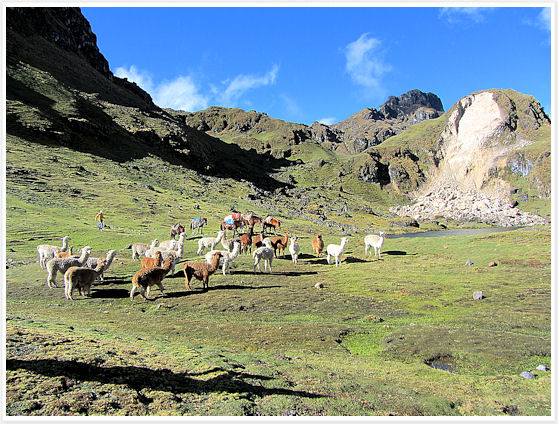 A few traditional farms were set up way up high, subsisting on potato crops and by weaving those gorgeous ponchos and vibrant textiles you see across the country.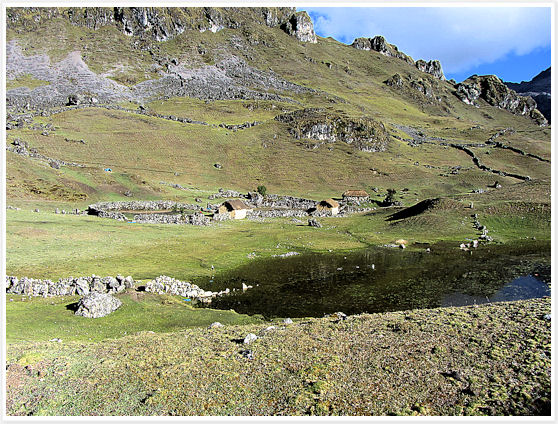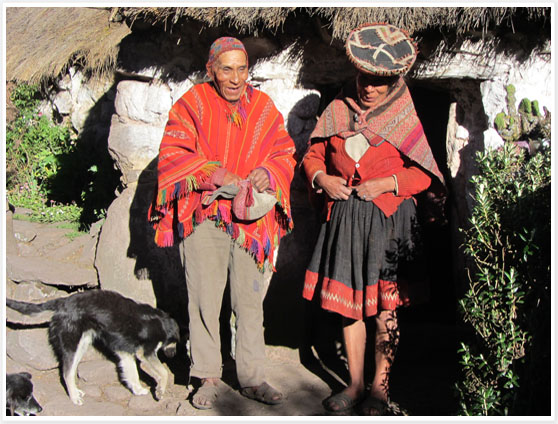 We even got an insight into the lives of Andean farmers when this lovely couple, friends of our trek guide, kindly invited us into their home – a tightly packed square room covered in soot from the tiny fire pit and… tons of guinea pigs running around!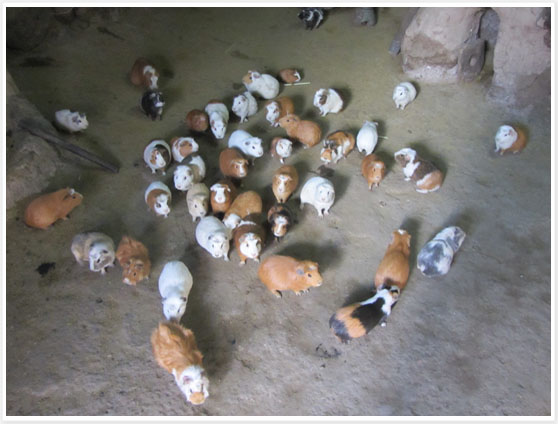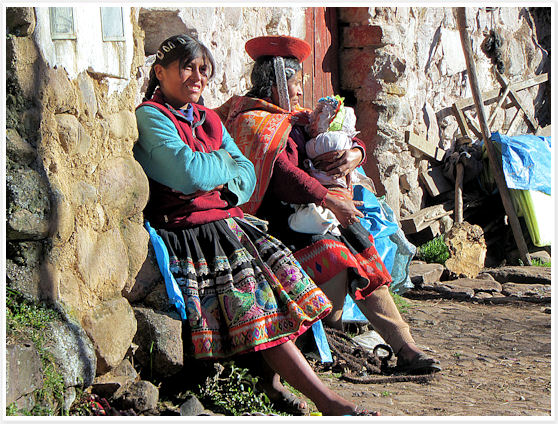 A few curious kids from nearby farms would also sneak in our camp in the early evening, probably rarely seeing such a spectacle of strangers opting to sleep out in the cold nights.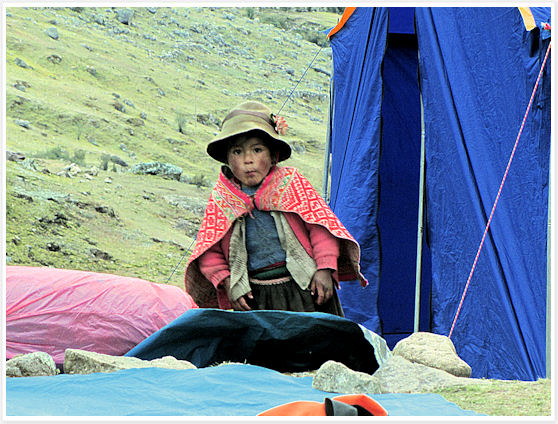 Others would follow our group for a while, leading their herds through the valley, weaving endlessly as they were doing so.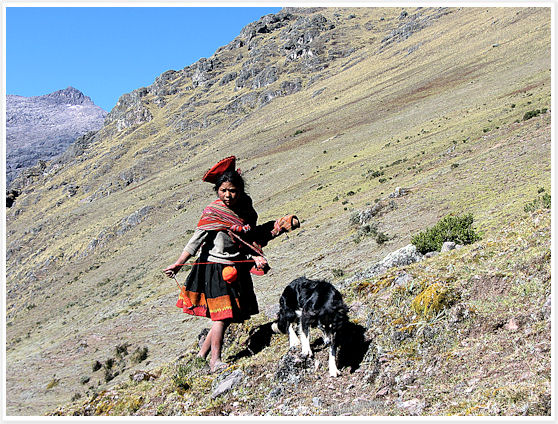 Ask anyone who's done a trek to Machu Picchu, they'll all tell you the second day is the worst so prepare yourself for 12 hours of pushing yourself up through the altitude. The landscape is breathtaking as usual which helps…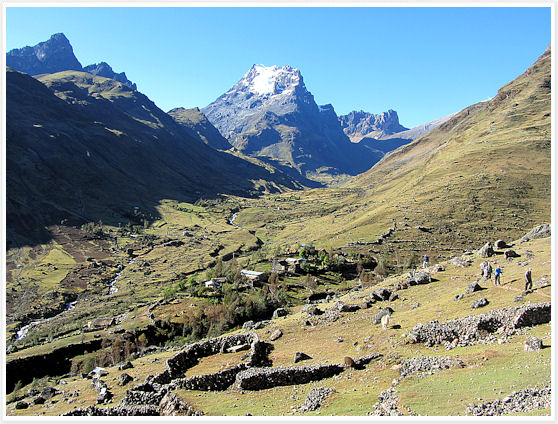 Here we are with a very fitting mix of exhaustion and pride painted all over our faces, having just reached the highest point on day 2 before everyone else, and savouring a long break before they all join us for the long walk down to camp.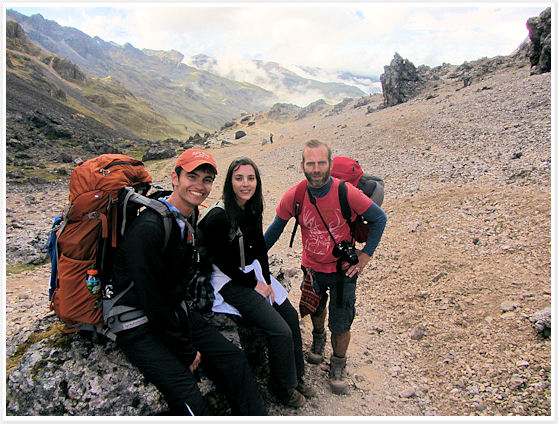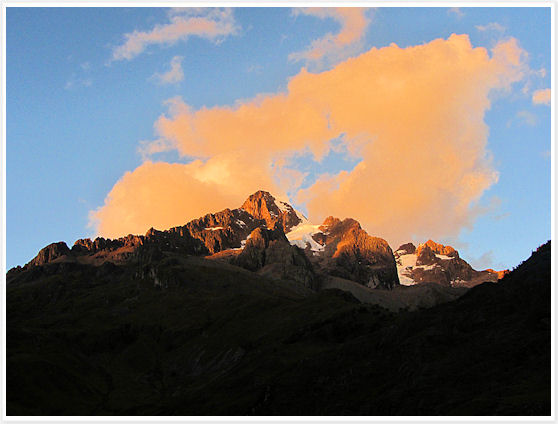 Culinary-wise, this trek far exceeded my greatest expectations and I doubt the food would have tasted as good sitting down at a restaurant in the city. Our cooks were working wonders in the tiny camping kitchen they would set up at every meals and we got treated to wholesome, delicious home style Peruvian multi-course feasts.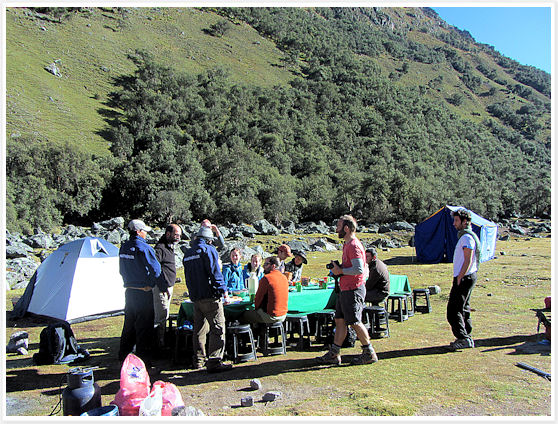 Dinners were a celebration in itself as we sought warmth inside the communal tent and relaxed our sore muscles after climbing up 21 km in 10 hours… We'd devour piles of rice, richly stewed alpaca meat, savoury soups, roasted potatoes, freshly-caught river trout, avocado salad, etc. Lunches were a carb lover's fantasy dream and breakfasts were…eaten fast! Wake-up call at 5am with a cup of boiling coca tea to help those lucky enough to have gotten some sleep in that below freezing temperature. The rest, way too happy another day of trekking was upon us (!) hurried to the table to gulp down deliciously hot quinoa porridge…I swear breakfast has never tasted so good!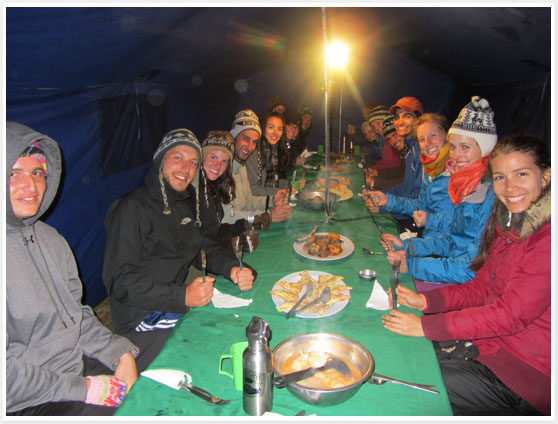 The last day saw us waking up even earlier at 3am to queue in line with hundreds of others for the chance to get in first at Machu Picchu. All I'll say is that all this lack of sleep and intense physical activity got completely erased when we set our eyes on the final prize at sunrise…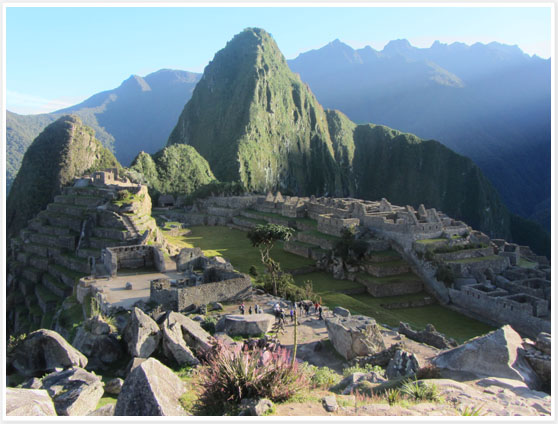 We weren't entirely done with our climbing though, as when you make it to Machu Picchu early enough, you can be one of the lucky ones to climb on top of Huayna Picchu which rises over the site. 45 minutes of non-stop scrambling, hiking and climbing with the help of ropes is all you need to get the best views imaginable of Machu Picchu from 1,200ft above.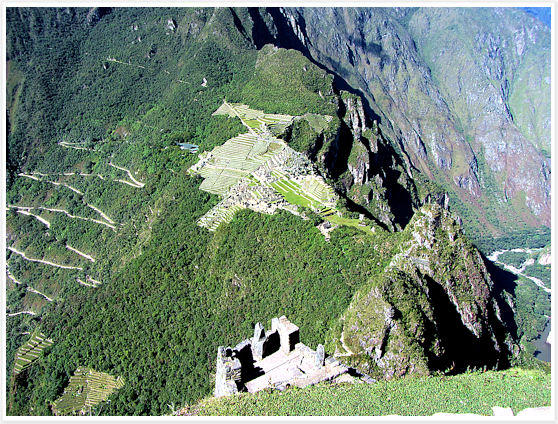 Back down on the site, you can wander around all day, every way you look offering more stunning sights and history you could possibly managed. So take as much as you can in, and promise yourself as I did you'll be back one day…as you'll want to try another way in whether it is via the Inca Trail or another path they'll surely uncover.