Le Bremner is the latest venture by popular local chef Chuck Hughes, star of "Chuck's Day Off" on the Cooking Channel and chef/owner of  Montreal's famous Garde Manger. Opened only a few weeks ago in Old Montreal, this amazing seafood eatery is already showing signs of becoming Montreal's newest hot spot.
Launched with no fanfare, no publicity, no website, and not even an indication of its location, Le Bremner was packed and buzzing on a Saturday night when we stopped by (after making reservations a few weeks in advance). The cool, hip and relax atmosphere and the menu of haute comfort seafood are a reminder of why food-obsessed Montrealers have grown to adore Hughes's approach to upscale dining – it's fun, inventive, comes with excellent background music and tastes amazing!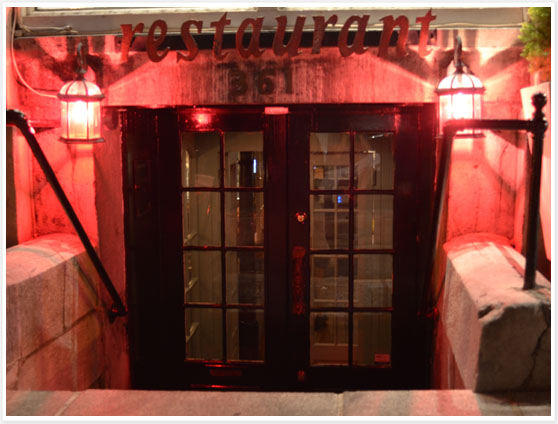 No signage other than 'Restaurant' alerts pedestrians of the wonders lurking behind the double doors…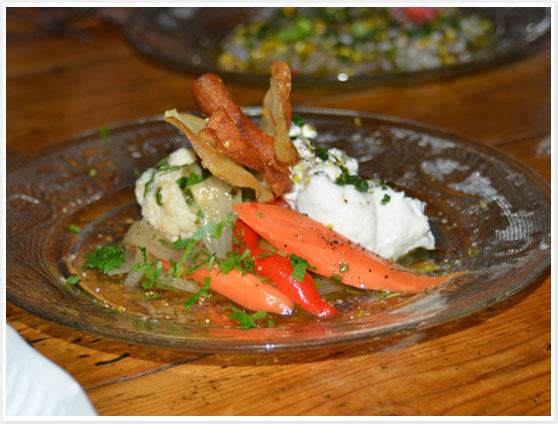 Creamy burrata with sea salt, orange zest and olive oil – this tasty appetizer came with pickled vegetables and homemade chips, yum!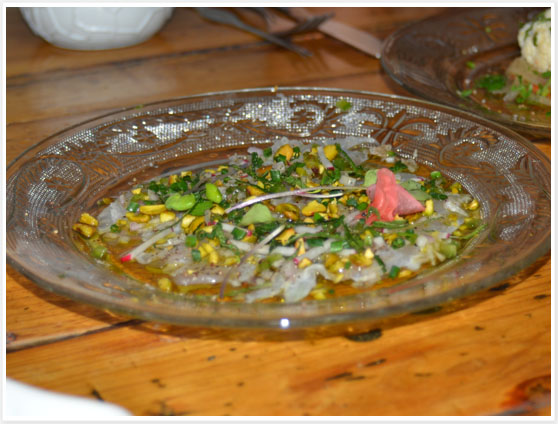 Raw striped bass with pickled radish, mint and pistachios was a unique and successful take on carpaccio.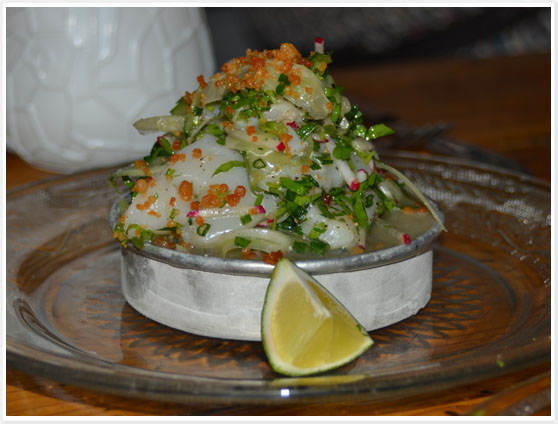 Scallops tartar…simply sublime!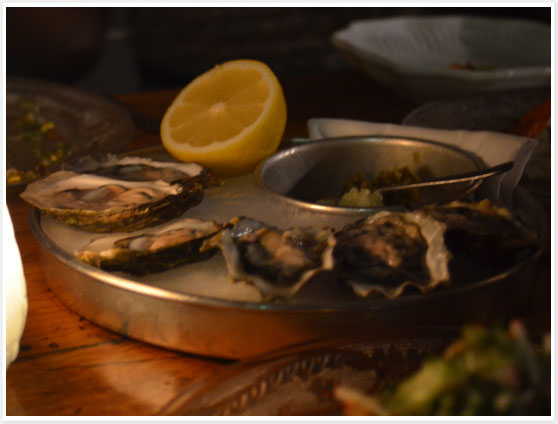 Oysters of course were a must…one of Chuck's favorite food and mine as well!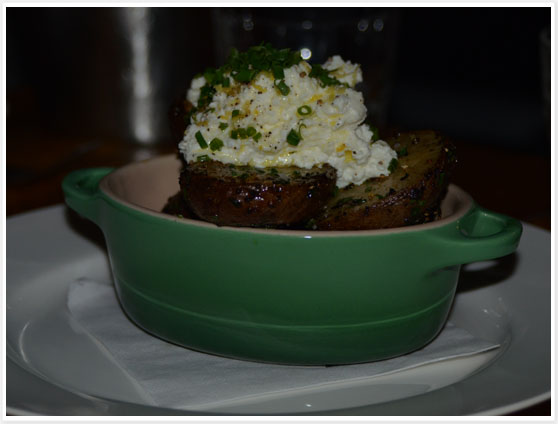 Duck fat roasted new red potatoes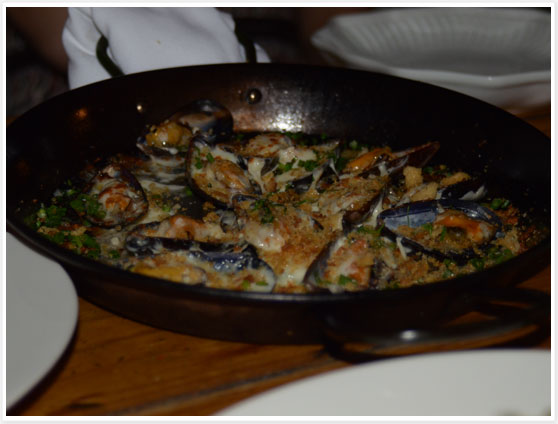 Gratinees garlic mussels.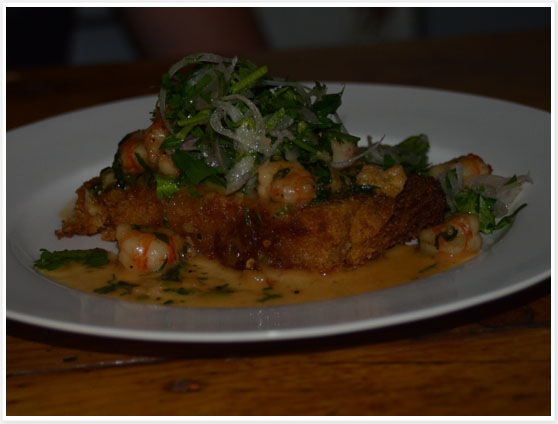 Cornbread with broiled garlic shrimps.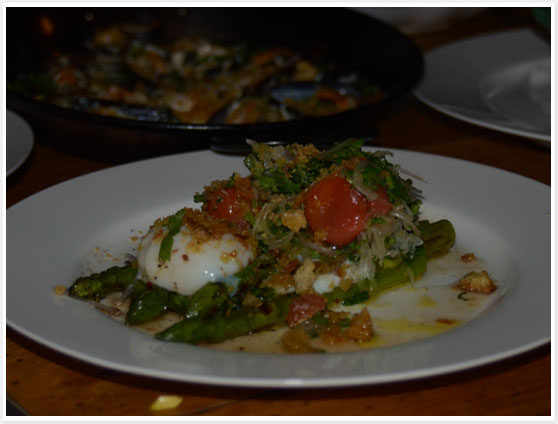 Asparagus, poached egg and confit tomatoes.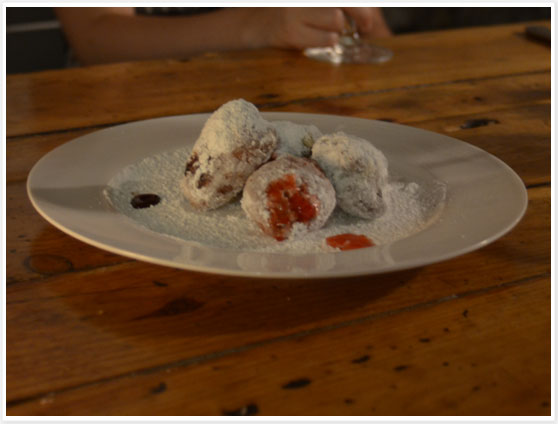 Last treat of the night…homemade jelly donuts with chocolate, strawberry jam and lemon curd, perfect ending to a perfect meal!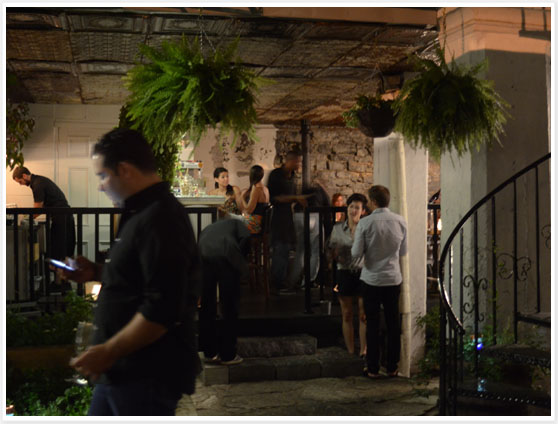 We ate on the cute covered terrace in the back with its own bar, intimate lighting and loads of leafy plants – the ambiance was spot on. We had cocktails before dinner that were as creative as the food we ate and all homemade (syrups, juices, flavored liqueur, etc.) and the wine list is also pretty comprehensive. I honestly can't recommend this place highly enough if you're looking for a top restaurant experience – go now!!
Le Bremner
361 St. Paul East
Montreal, QC H2Y 1H2
514-544-0446
map