Tucked away on a sleepy section of Smith street in Carroll Gardens is Seersucker, a Southern-inspired Brooklyn eatery. I say 'inspired' because you won't find your traditional fare here – this is New Southern cuisine, comfort soul food with a local touch.
Chef/owner Robert Newton (an alum of Tabla and Le Cirque) sources most of its ingredients from local producers, so the menu changes frequently based upon what's available and in season. You'll still find your fried chicken, cheese grits and biscuits, but they'll be taking unexpected turns throughout the year.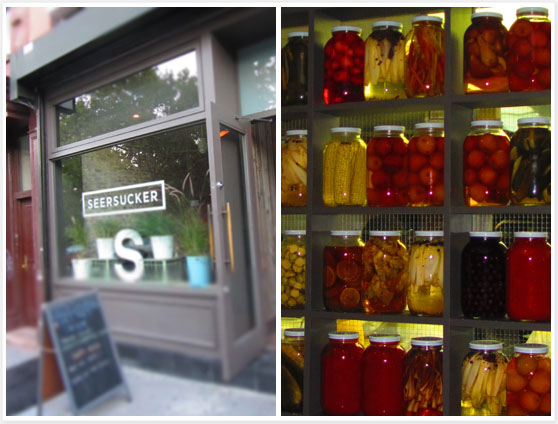 The decor is modern, all wood and metal, and a wall of pickling mason jars serves as the barrier between the dining room and the kitchen.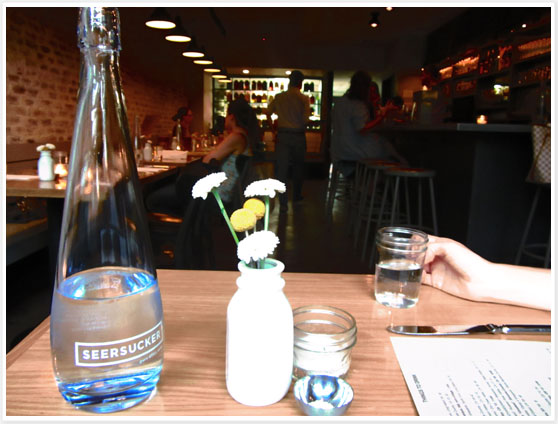 Unlike our usual idea of what Southern cuisine should be like (unhealthy, decadent, overflowing platters of fried everything that are sinfully fun to eat), the food at Seersucker is a quiet and modern spin on traditions.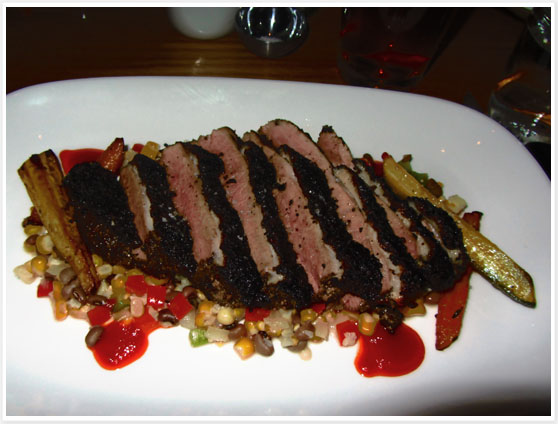 Spiced duck breast was served over a corn and bean salsa.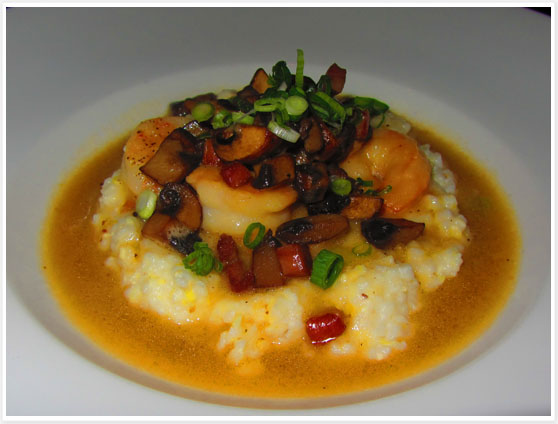 Shrimp and grits with country ham and mushrooms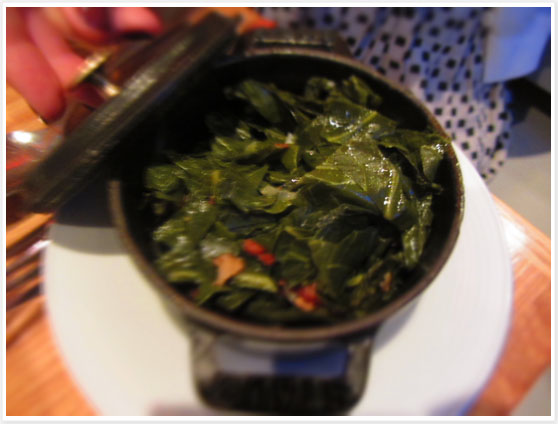 Braised collard greens
All in all food was fine but not that impressive. Might have to do with the price tag which I find a bit extravagant for the portion size and comfort level of the dishes. The atmosphere is laid-back, the service friendly, and the local provenance of most of what's being offered (including wine and beer) makes it an attractive neighborhood spot, just not a destination. I'll definitely go back to try the brunch though since I'm a local after all…
Seersucker
329 Smith St. Brooklyn Tel: 718-422-0444