Not sure if it was hurricane Irene passing through New York that evening or the realisation that August was almost over and I still hadn't made it to the shore, but that warm and homey chowder just seemed like the perfect antidote to a dark and stormy Saturday night.
A fresh and light take on this New England summer staple, the below recipe is surprisingly easy to make.
Clam and Corn Chowder
adapted from Gourmet Magazine

3 bacon slices, cut crosswise into thin strips
1 bunch scallions (5 or 6)
2 tablespoons unsalted butter, divided
2 cups corn (from about 4 ears)
1 pound boiling potatoes, peeled and cut into 1/2-inch cubes
2 (8-ounce) bottles clam juice
1/2 cup water
2 pounds small hard-shelled clams, well scrubbed
1 cup whole milk
1/2 cup heavy cream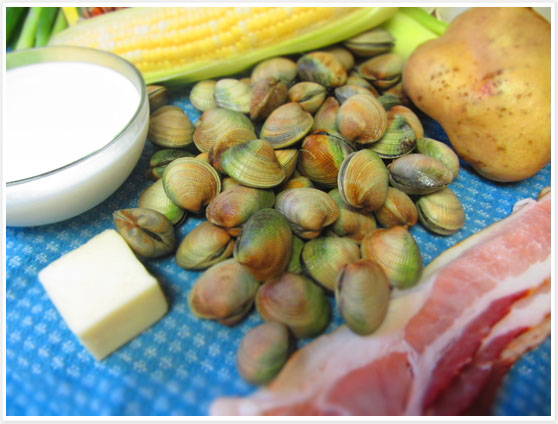 Cook bacon in a 4- to 5-quart heavy pot over medium heat, stirring, until slightly browned but not crisp. Chop white and pale green parts of scallions (reserve greens) and add to bacon along with 1 tablespoon butter. Cook, stirring, 2 minutes.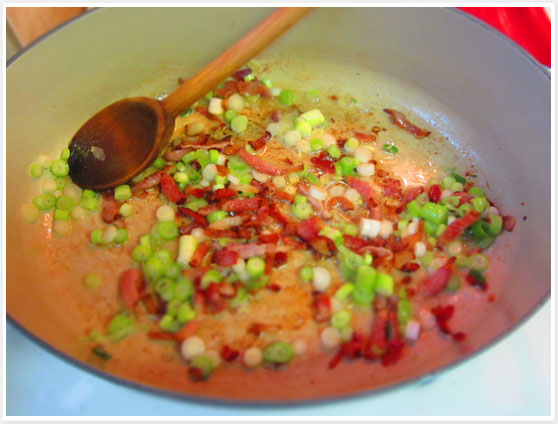 Stir in corn, potatoes, clam juice, water, and 1/2 teaspoon pepper and bring to a rolling boil, uncovered.
Add clams and return to a boil, then simmer, uncovered, stirring occasionally, until clams are just opened wide, 5 to 8 minutes (discard any clams that remain unopened after 8 minutes).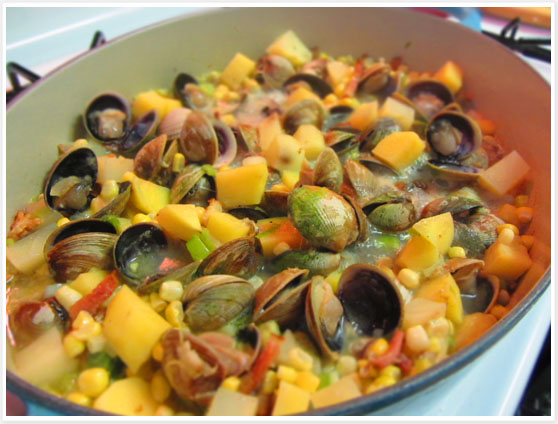 Chop 1/2 cup scallion greens and add to chowder along with milk, cream, and remaining tablespoon butter. Cook, stirring, until heated through (do not let boil). Season with salt and pepper.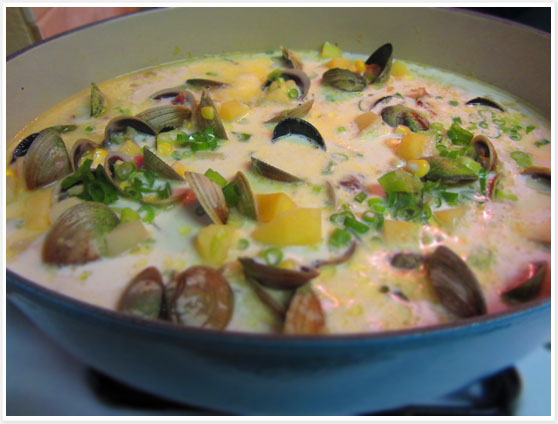 Serve with a loaf of crusty bread…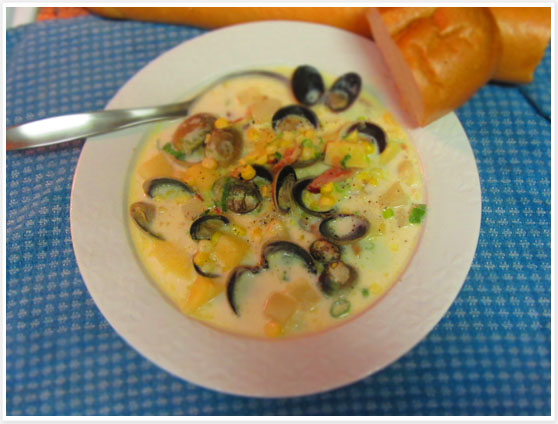 Print This Post