My sweet tooth is always on the look-out for great bakeries when I'm traveling and this time I had the pleasure of stumbling upon Sweetie Pies in Napa for an afternoon coffee break.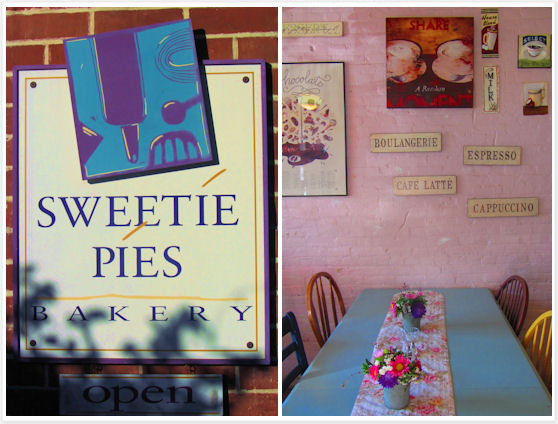 Located on Main Street in an historic red brick building, the popular bakery specialises in retro treats, offering mouth-watering woopie pies, cinnamon-spiced morning buns, pumpkin pies, cheesecakes, etc. They also have a breakfast and lunch menu and make specialty cakes (birthdays, weddings).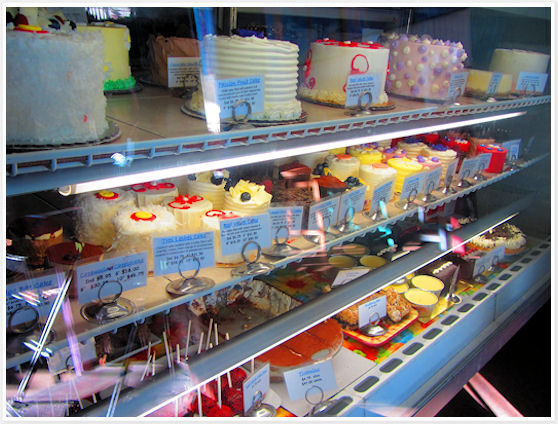 Wonderful assortment of chilled pastries.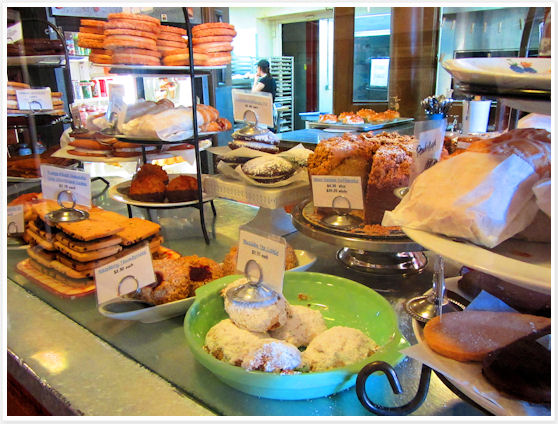 The baked goods section is overflowing with American favorites with a twist. We settled on a lavender shortbread and lemon cream sandwich cookie with our latte, a delightful snack we enjoyed while people-watching on the sidewalk tables.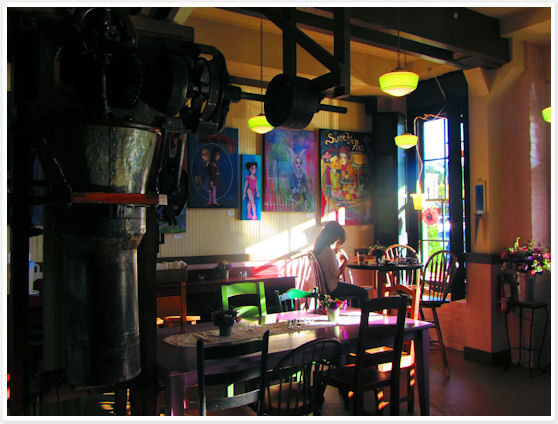 I'm not surprised that this is one of the locals' favorite breakfast and sweets shop. The homey style of baking, the mismatched antiques filling the cafe/shop, the large communal-style tables as much as the whimsical artwork would bring a smile to all ages.
Sweetie Pies
520 Main St
Napa, CA 94559
(707) 257-8817