Promoting itself as the 'most romantic restaurant in Carmel', I can't say that my two girlfriends and I found Casanova to be on par with other favorite candle-lit Italian joints, though we did very much enjoy our food experience there during our short stay in Carmel, CA.
The ambiance is cozy, the service attentive, and despite the multi-colored string lights hanging from the ceiling and the red plastic tablecloths, there is an undeniable charm to the place, however tacky it is!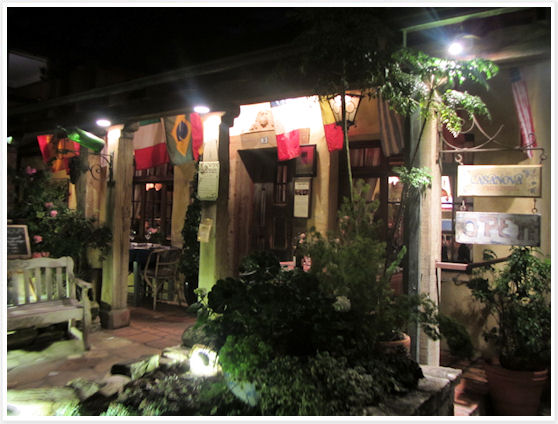 The front porch is reminiscent of a French country inn, fitting perfectly with Carmel's village aesthetics.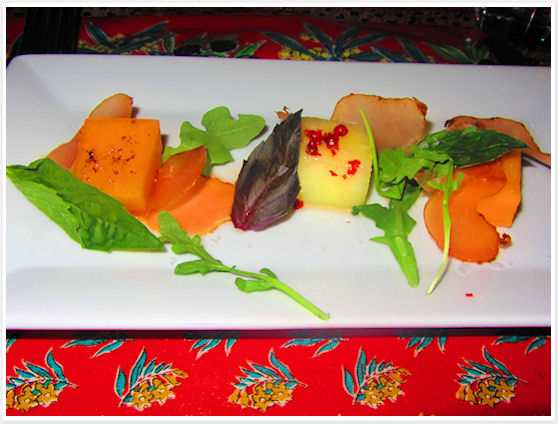 House cured lomo ham with heirloom melons, balinese pink peppers, and banyuls vinegar.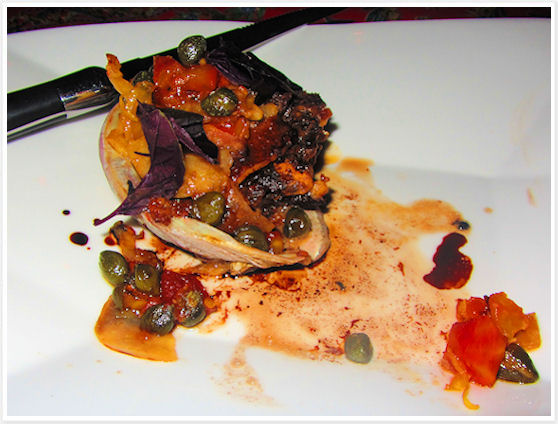 We ordered 'Abalone' off the a-la-carte menu since it is a specialty of the region and I just had to try it – very unique flavor though somewhat there was so much garnishing it was hard to tell the Abalone from the other ingredients. Wish my first taste would have been of a purer nature!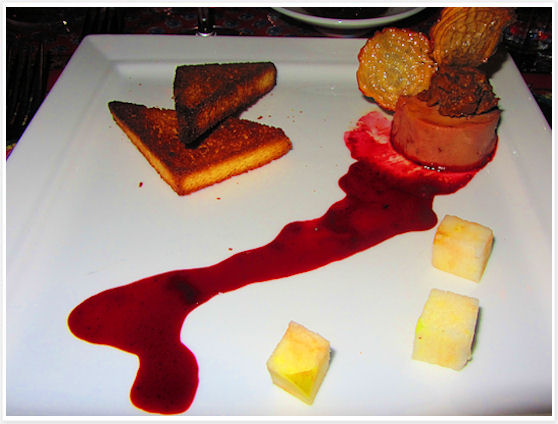 Foie gras torchone with beets and apples – I'll take foie gras any day but this was a delicious pairing, the beet jus cutting through the richness of the dish.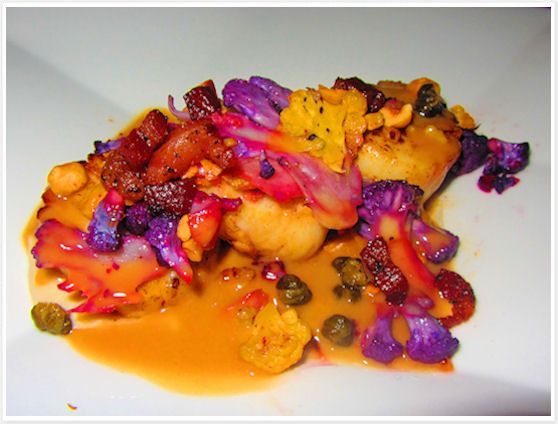 Sea scallops with cauliflower, pancetta, and brown butter sabayon – as pleasing to the eyes as it was to my palate. These must have been the meatiest scallops I've ever had and served with the sabayon this was an extremely filling and satisfying California take on one of my favorite seafood.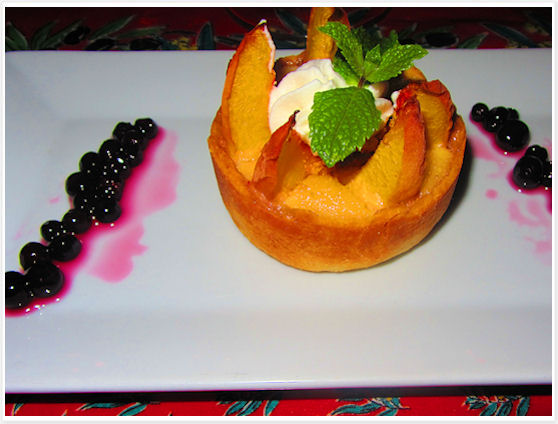 Peach tartlet with crème fraîche, fresh peaches, crisp topping, and pouch huckleberries. Unsurprisingly I could barely fit anything more at this point though one tiny bite was a nice end to a charming dinner.
Casanova
5th Ave and Mission Carmel, CA 93921 (831) 625-0501