No matter how global the food industry has become, there are still so many local delicacies that will never make it to your local grocery store it makes me want to cry. Blame it on mother nature, food regulations, and customs departments, we still have to hop on a plane to enjoy what other nations are proudly keeping to themselves. That's perfectly fine with me as I find these delicacies to be at the center of many of my trips and I know they simply wouldn't taste the same back home. It's especially the case for fresh produce – I've seen dragon fruits at my fancy grocery store for $10 a pop (!) and looking less than appetizing…when you think ¢15 will get you a super specimen in its home turf, that's one heck of a shipping fee! I hereby give you my ode to the dragon fruit, so scroll down for a bit of food porn…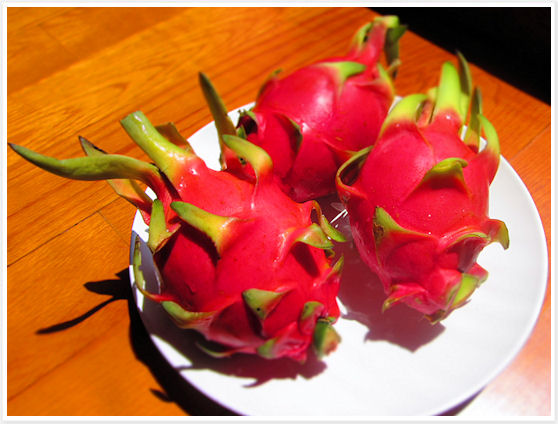 With dramatic good looks – like the love child of an artichoke and a bright pink Easter Egg – this visual stunner grows mainly in Southeast Asia and Central/South America. Every single trip to Asia will have me run to the nearest street stall first thing upon landing; I just need to have it that badly!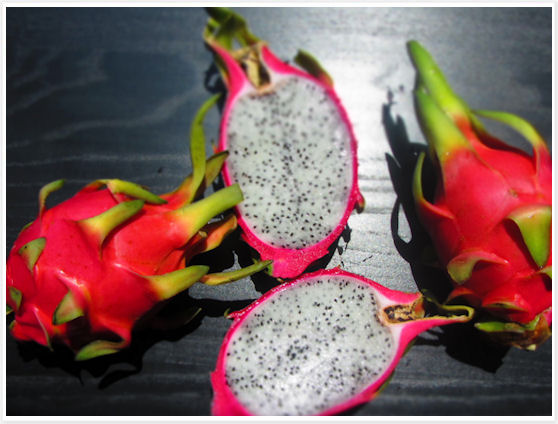 Dressed in a vivid leathery, slightly leafy skin, one has to cut the fruit open to unveil a beautifully white flesh speckled with black, crunchy seeds – a familiar resemblance to chocolate chip ice cream.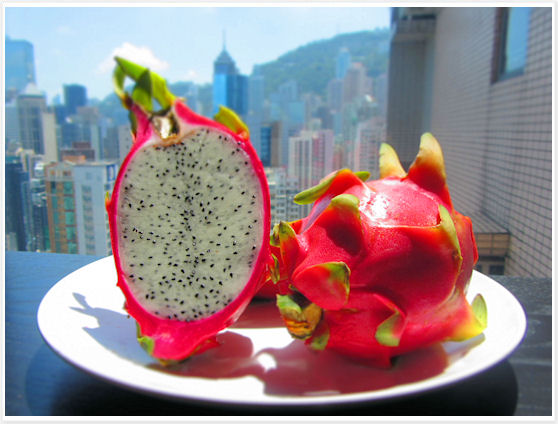 Not only is it gorgeous to look at (we eat half with our eyes don't we?), but the smooth and slightly sweet flesh is pack full of Vitamin C (the key to youthful skin!), fiber, and really low in sugar and calories…totally falls in the Super Fruit category!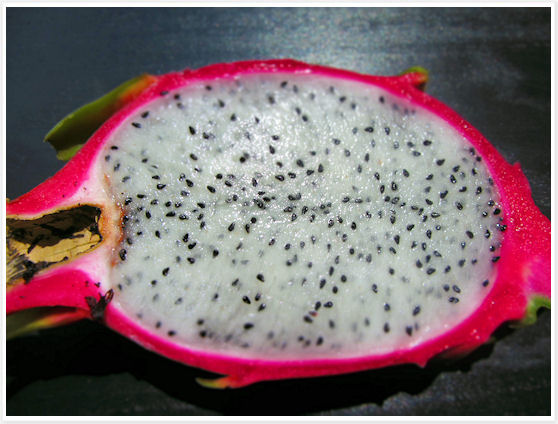 Its very mild taste is often surprising as we'd expect a punch with such a vivid robe but trust me when I say in the Asian heat I'll take a bit of blandness over sweetness.
To enjoy, just scoop it out of its inedible rind and pop into your mouth…simple, refreshing, and damn good for your body!