I was first introduced to the concept of 'Private Kitchen' on my first trip to Hong Kong many years ago: amateur chefs running unlicensed eatery hidden in a random apartment, counting only on word of mouth to bring hungry foodies to their door for an intimate dining experience not far from eating at home…but a little more exciting!
Soland, a secret vegan private kitchen right in Central Hong Kong, offers a lunch-only respite from the busy lunch crowd by serving healthy meals in a cozy and relaxing oasis.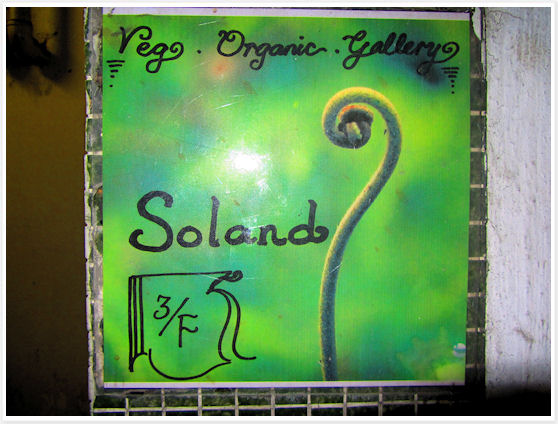 To get there, you first have to find the entrance in an alley way just off Queen's Road and walk up three flights of stairs before a small sign tells you you're here.
Like most private kitchen, there is a set menu decided by the chef so you don't get to choose what you're going to eat, and that's part of the attraction.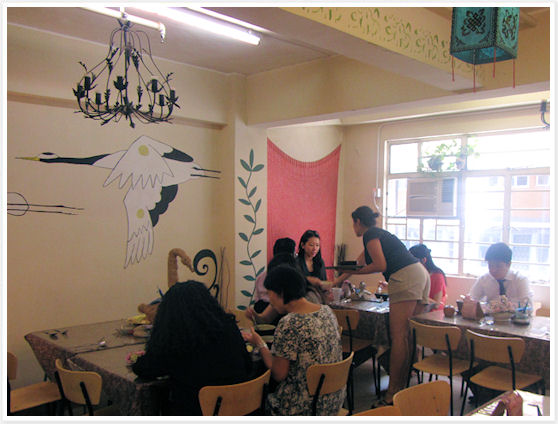 At Soland, you're always served a soup (ours was a beet soup, super creamy and delicious!) before getting your main dish.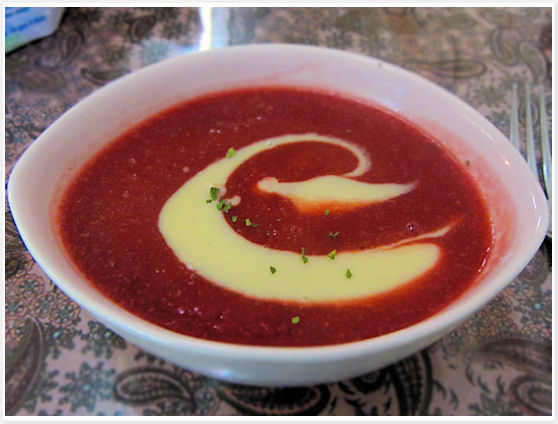 The main dish usually consists of fresh salad with brown rice (or pasta) and the accompanying sauce.  We had the choice between two sauces and opted for the Aubergine one. The food is fresh, colorful, healthy and wholesome, meaning you'll leave there feeling full but not uncomfortably so.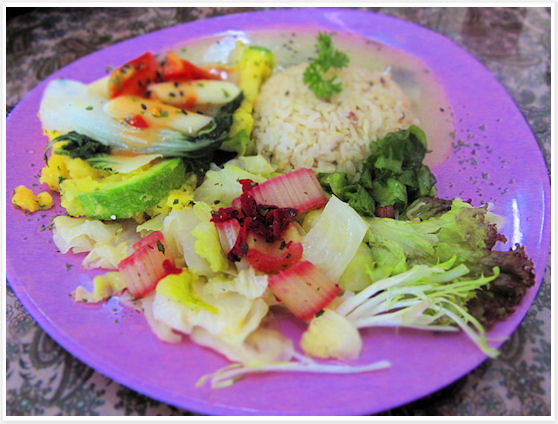 At 55 per head (you also get a smoothie, whatever is made fresh that day), it's incredible value for such a hearty and zen lunch.
Phone ahead if you are thinking of arriving much after 13.00 as they often "sell out".
Soland
3/F, 6 Gilman's Bazaar
Central, Hong Kong 852 -9473-3412