Yardbirg is no doubt Hong Kong's hottest restaurant right now, easily confirmed by the standing-room-only crowds that 'flock' there every evening. It specializes in modern yakitori (skewered chicken parts) in a fun and casual atmosphere, adding fine wines and cocktails to round out the 'it' destination factor. Minimalist decor and good-looking people almost made me feel like I was back in New York for an evening.
Chef Matt Abergel (a Canadian!) worked at the famous Masa in New York before moving to Hong Kong and taking on the Executive Chef hat at Zuma before venturing on his own.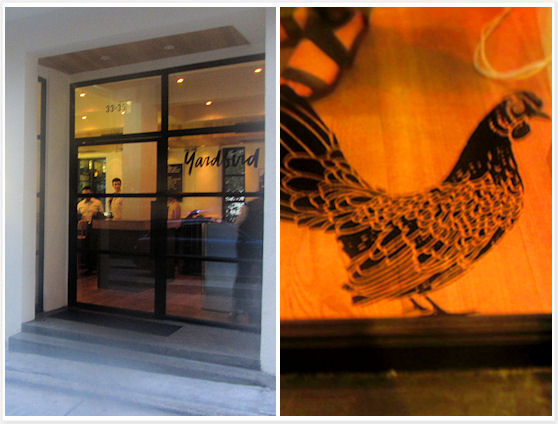 Yakitori makes up about 50% of the menu, the rest being split between delicious appetizers and side dishes, a lot of them vegetarian. We started with the excellent Sweet Corn Tempura, crispy and sweet kernels shaped in a ball…how playful!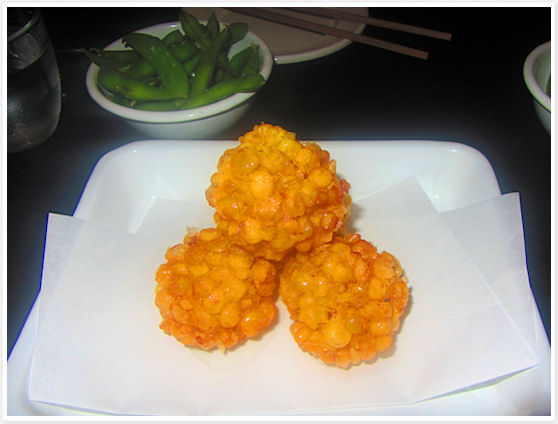 The Seared Yellowtail Salad was super fresh and I was impressed by the quantity of fish included, usually almost decorative in these types of appetizers. Here it was clearly the star of the dish with the radishes giving it a nice little kick.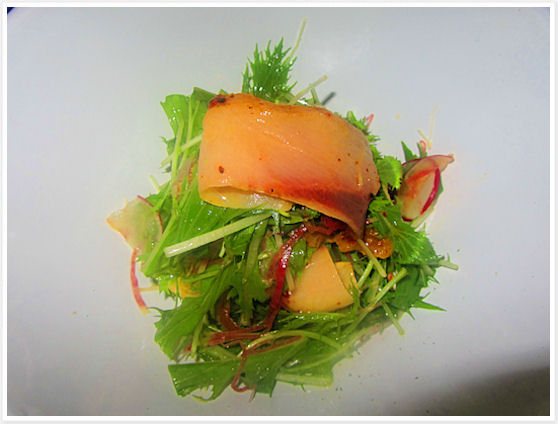 You've got to love the word play on the KFC, which as obvious as it sounds in a chicken restaurant, actually stands here for Korean Fried Cauliflower…and it's pretty amazing glazed in a sweet and spicy sauce!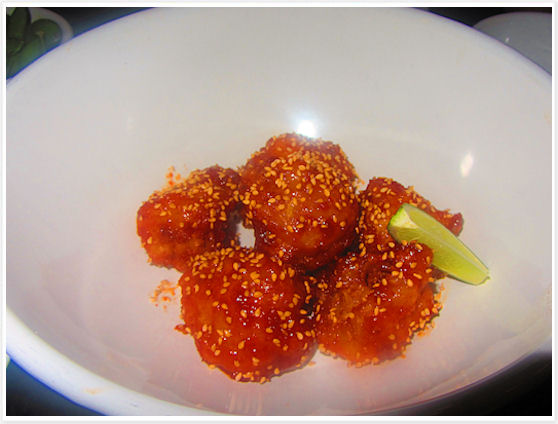 A side dish of Mushroom Rice was a deep, almost woodsy flavor and could have easily made a meal on its own.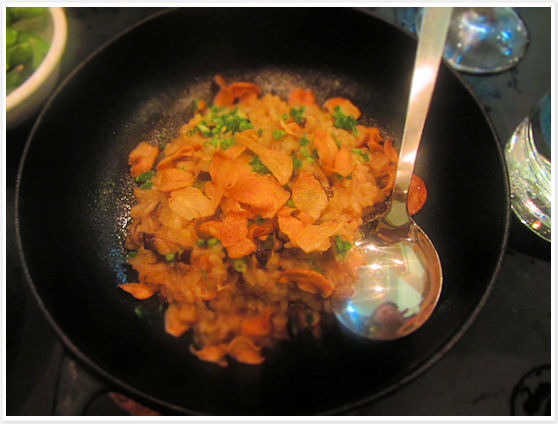 The main draw of Yardbird of course is the yakitori which is made with just about any part of the bird that you can imagine. I stayed somewhat conservative and opted for a sample of thigh, liver, and tail – all very tender and tasty, the tail being a delicious BBQ'd fat string. For the curious, you can also get the knee (soft bone), oyster (hip joint, apparently amazing), skin, heart, neck, wings, etc.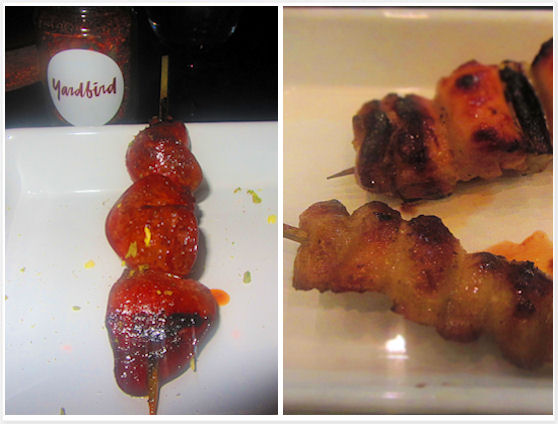 Packets of their special spice come with the bill…nice souvenir to take home and try with my own chicken dishes!
Yardbird certainly lives up to its hype – honest good food, professional service, good-looking people everywhere, and a relaxed atmosphere that makes you want to come back again and again…at least until you've eaten every single piece of that bird! Only downside… they don't take reservations so come early!
Yardbird
33-35 Bridges Street Sheung Wan, Hong Kong 852 2547 9273