Singapore's hawker centres are definitely a step up from your usual food courts and offer a cheap, authentic, and wonderful way to sample the local specialties. Located in a residential area known as Serangoon Gardens, Chomp Chomp Food Centre has become a foodie destination where you'll find great food amidst a noisy, bustling, and very hot/smoky atmosphere.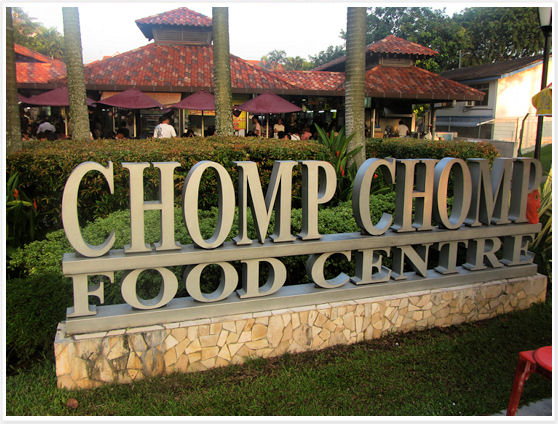 The locals are still frequent here, as it hasn't been spoiled by tourism yet. Table seating is scarce, so if coming to eat here at night, you have to do the classic Singapore thing: hover next to a table of diners who look like they're about to finish their meal. Trust me when I say it's worth the wait – this was by far the best meal I've had in Singapore!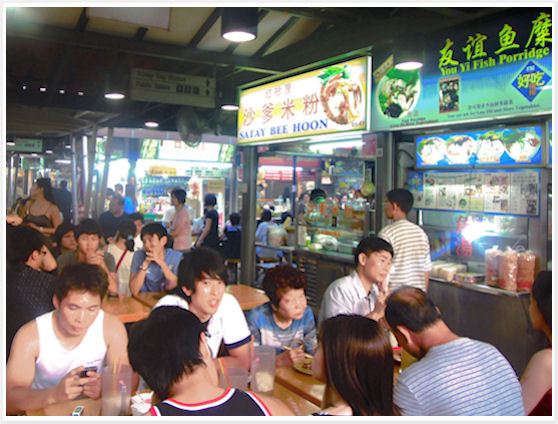 BBQ seafood is the main draw and the first stall you'll stumble upon, called Chomp Chomp BBQ Food (!), is a definite stop.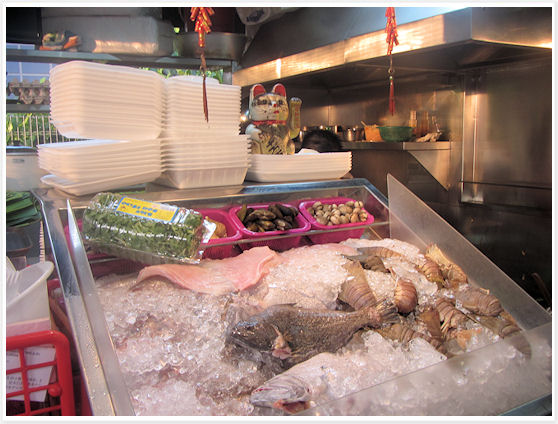 For drinks, sugarcane juice is the way to go here: sweet, light and refreshing, and served in enormous cups. I watched the process at a few stalls – long strands of sugarcane being pressed through a machine to extract the delicious juice and voila!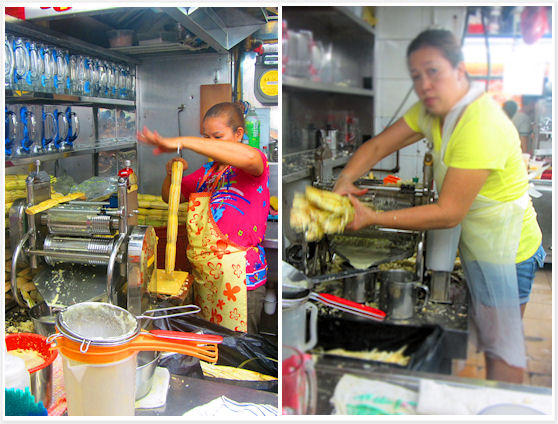 First bite of the night was Char kway (fried carrot cake), a classic Singaporean dish. A misleading name as no carrots of any kind are involved – these rice flour cakes are made with grated daikon and stir-fried with eggs, garlic, bean sprouts, and thick sweet dark sauce (for the black version).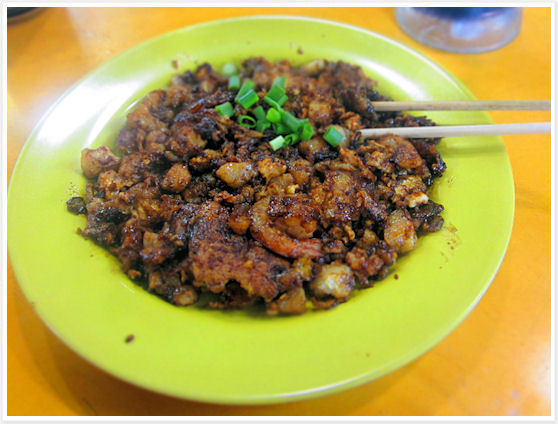 Orh luak (oyster omelette) was good enough but with all the other dishes being so tasty it was my least favorite dish of the night – a bit of an acquired taste I would say. Eggs and starch are fried together then fresh oysters are added at the end, lending a sticky-chewy balance of textures. Like a lot of Singaporean specialties, the accompanying chilli sauce is essential, akin to adding ketchup to liven'up bland eggs in the morning, american style…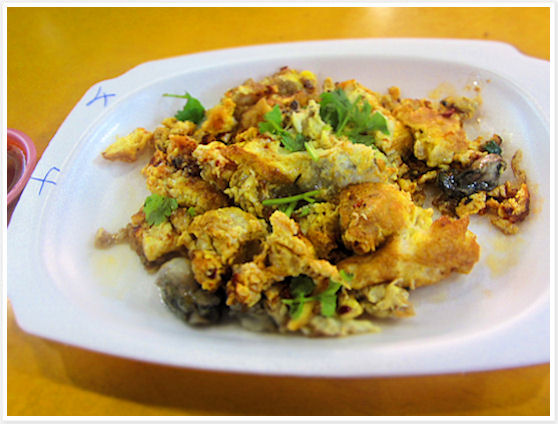 Chomp Chomp Barbecue Food's grilled stingray (stall 1) is a must on any visitor's list and my favorite item of the night. Moist, succulent flesh infused with the banana leaf's fragrance and crispy skin, with a delightfully spicy chilli sambal on top.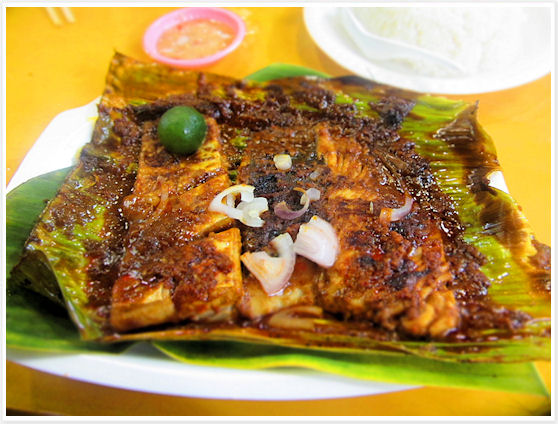 To round out our meal, we also order a side of Sambal Kangkong, a local veggie dish of stir-fried water spinach in shrimp & chilli paste. The veggies were delightfully crunchy and the spicy sambal had a hint of sweetness to it, delicious mixed in with our bowl of steamed rice.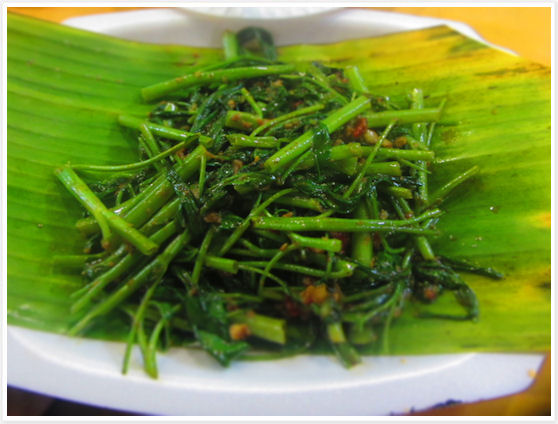 Only downside to this fantastic meal is that to get here by public transport is a pain. Take a taxi, don't sweat it!
Chomp Chomp Food Centre
20 Kensington Park Road Serangoon Gardens Singapore, 557269 *Open daily approx 6pm-midnight