Tucked behind a gallery and a yellow chapel within the gorgeous courtyard of Sculpture Square, one could easily miss from the street this bustling eatery which offers a truly charming and laid-back dining experience in the heart of Singapore.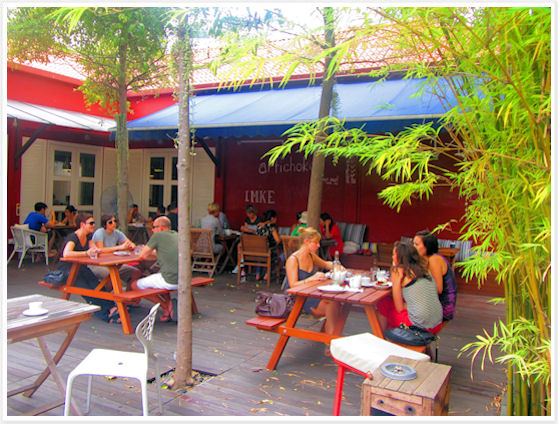 We took advantage of the shaded tables to savour a delightful Sunday brunch in the Singaporean heat, cooling off with some Prosecco – my friend Adelene's beverage of choice!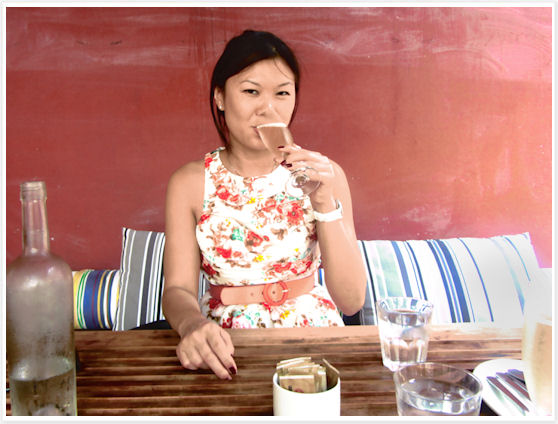 A small and tight menu offers a rotating seasonal array of modern Moorish cuisine, all beautifully presented and perfectly balanced, bringing a touch of exotic and whimsy to every dish.
My Salmon and Beetroot was a fantastic upgrade from the usual breakfast item with smoked salmon, Lebanese beetroot tzatziki, cherry radishes & grilled bread, as good as it looked!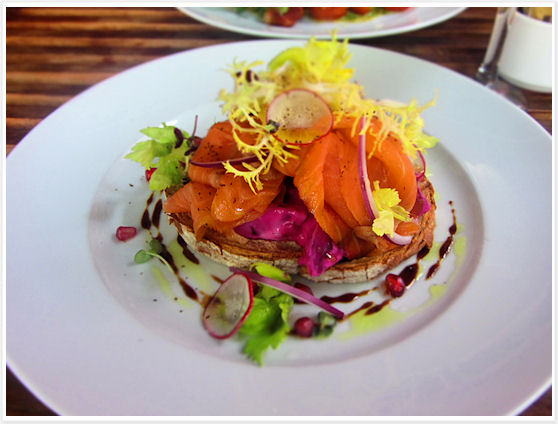 Adelene opted for the Scrambled Eggs & Smoked Bacon Chop, a delectable sweet-and-salty take on the combo with maple candied bacon chop, blistered grape tomatoes and refreshing rocket.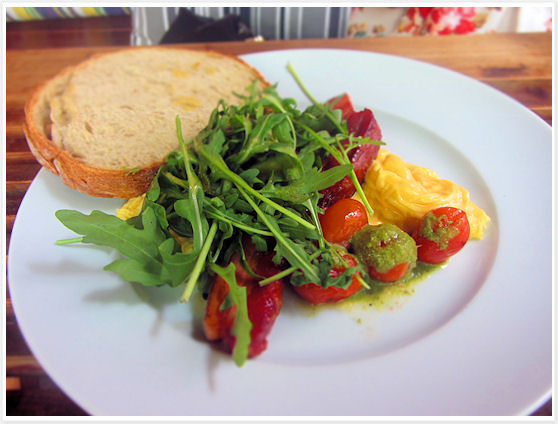 When we left, we were all given candy in small paper bags; another touch that makes Artichoke such a pleasure to visit!
This urban retreat is the ideal place to relax and unwind in the lush surroundings of Sculpture Square on top of tasting innovative and wonderfully executed dishes spiked with gutsy flavors from Spain, Greece, North Africa, Turkey and Lebanon.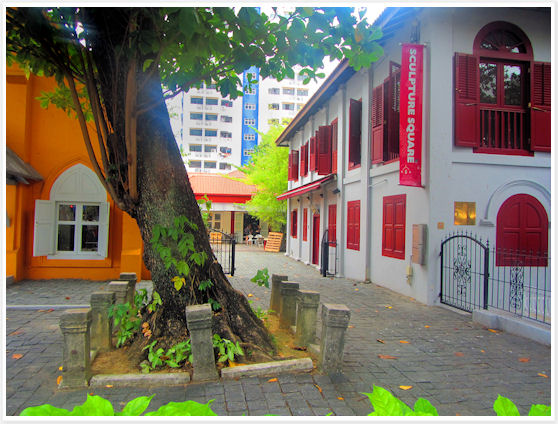 Artichoke
161 Middle Road Singapore +65 6336 6949