Between the Bangladeshi row of restaurants on nearby Brick Lane and the food court chains lining up Spitafields Market, Rosa's deliciously authentic Thai food is a pearl in the East End budget dining scene.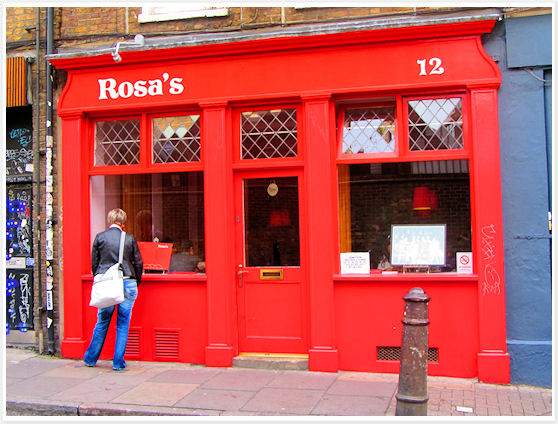 Its sweet interior adorned with red lamps, red stools, sturdy wooden tables, and an efficient staff, makes it a cheerful place to meet up with friends and have it as a regular hangout.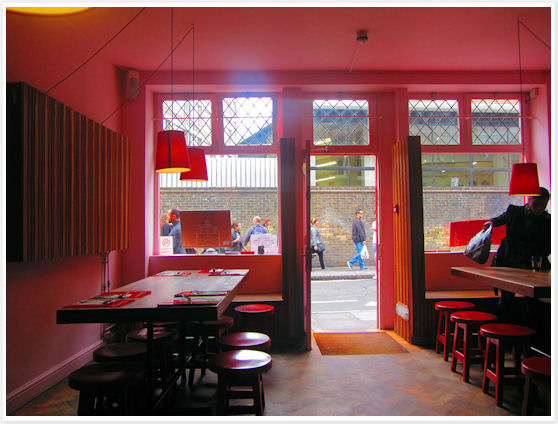 I had the Fresh Spring Rolls as a starter, a house specialty – delicate rice noodle rolls filled with rice vermicelli, Thai Basil, coriander, carrots, lettuce and a crispy peanut sauce served with a sweet chili dip.  They were light and fragrant, a perfect guilt-free first course.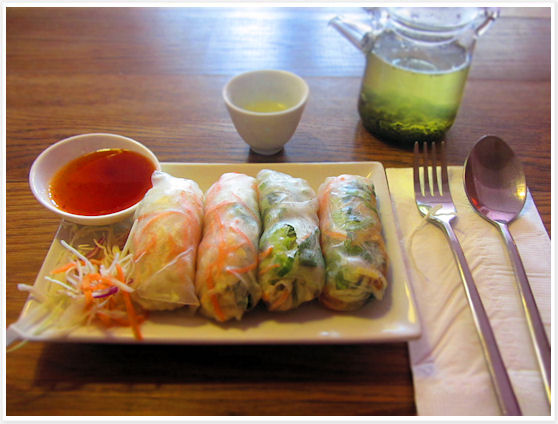 My main course was Seafood Hoh Mok, another specialty – seafood baked in butternut squash with Thai chili mousse, coconut cream, mixed vegetables and basil leaves. The dish was delicious, packed with mussels, squid and prawns, with a crusty top you have to break to get to the rich and unctuous stew underneath. I ordered a side of gingered brown rice to soak it all up.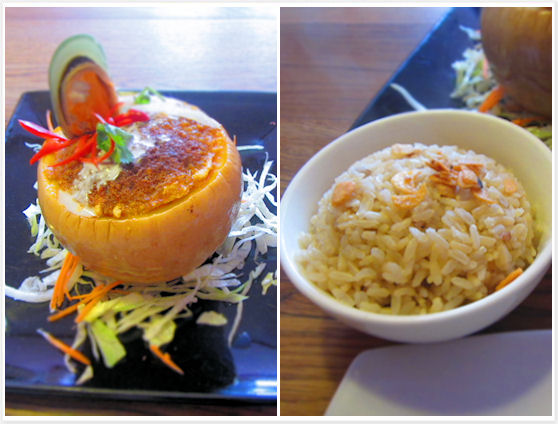 Persistently on Time Out's list of Top 10 Cheap Eats in East London, Rosa's is a quality & reliable cheap eat that rivals London's best Thai restaurants. They've since opened a location in Soho (48 Dean St.) and in the new Westfield Straford City complex, though most agree the original location is by far the best…
Rosa's
  12 Hanbury Street London, E1 6QR T: 020 7247 1093