Terroirs is by far my favorite haunt in the West End and numerous visits at any time of day have proven that this is one of the best, genuine wine bar experiences you'll find in London. The focus is on natural, organic and biodynamic wines and anyone who likes unusual French wines is spoilt for choice with the 25 pages list.
There's plenty of scope for discovery here  and you are in good hands if you leave it up to the staff to recommend wines, particularly those by the glass. And on top of being an oenophile's dream hideaway, the superior wine is offered alongside equally fantastic food from a short menu that treats customers to an excellent spread of fish, shellfish, duck, cheese and charcuterie.
We started with a Selection of Charcuterie that included Duck Rillettes, Saucisson "Noir de Bigorre" and Pork & Pistachio Terrine. Served with endless crusty sourdough baguette, this is rustic French cuisine at its best and the substantial portion makes it a great value.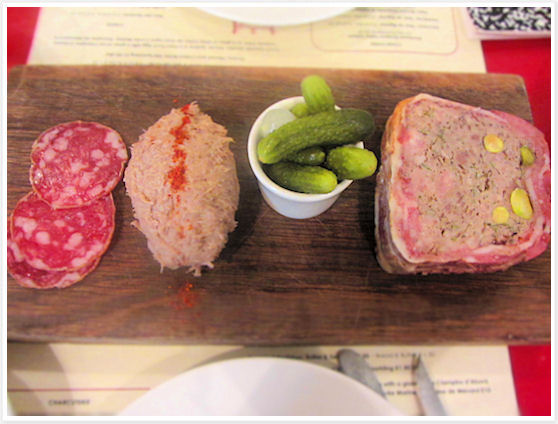 The Gem Salad – an entire lettuce cut into quarters with a garlicky dressing drizzled on top.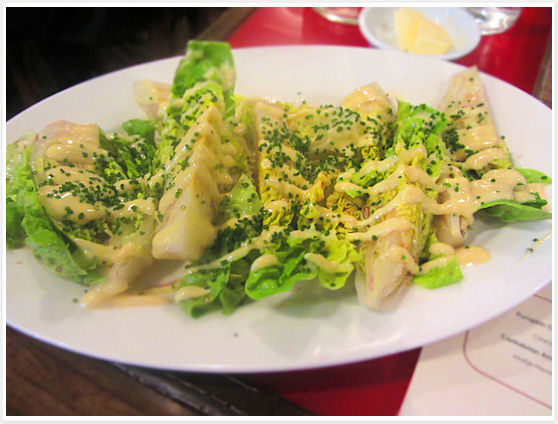 A roasted Spatchcock'd Quail dish was served over polenta with wild mushrooms – the bird was juicy and tender though I particularly enjoyed the creamy white polenta underneath it.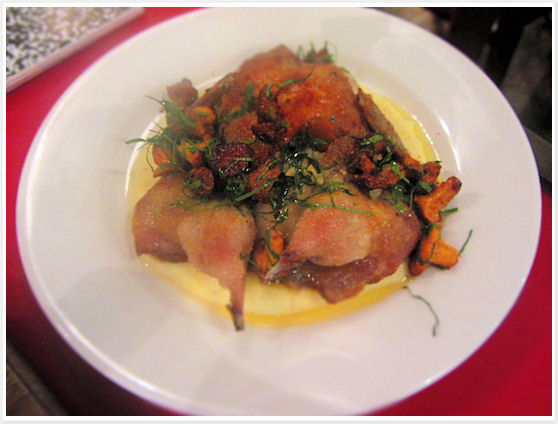 From the outside, Terroirs is unremarkable, but inside awaits your quintessential French wine bar with its framed posters, casual bistro tables, and very French waitstaff…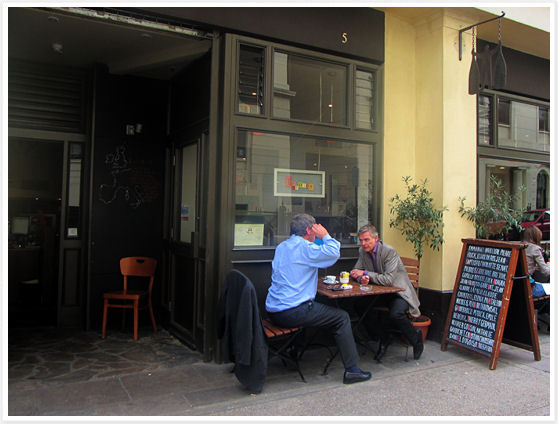 If you're looking for the best wine list in town look no further: lunch, apero, dinner, late night nibble…it'll be a winner every time.
Terroirs
  5 William IV St
London WC2N 4DY T: 020 7036 0660