Theaterland just got a lot tastier…and it was about time! Russell Norman's Soho food empire has migrated East, continuing the melodic proliferation of his successful Venetian-style tapas bars Polpo, Polpetto, and Spuntino with the opening this summer of  da Polpo in Covent Garden.
A stone throw from my office, the arrival of da Polpo is the best thing that could happen to this tourist-laden neighborhood. Behind the green facade lay a combination of the other sister restaurants in a bigger space, keeping the distinctly cool vibe with filament lamps, brown paper menus, maps of Venice, church-pew seats, zinc bar, and the delectable small plates that made their fame.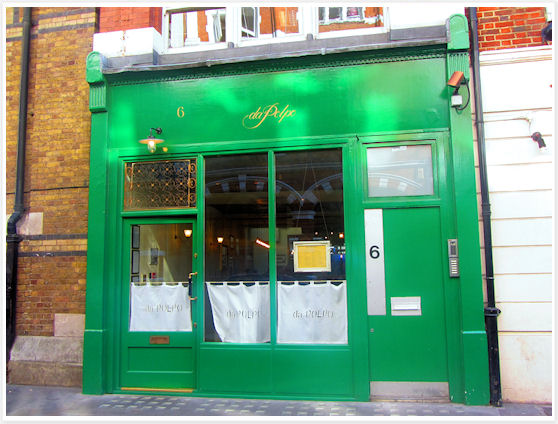 Everything we ordered rocked, starting with the rich Potato & Parmesan crocchetta.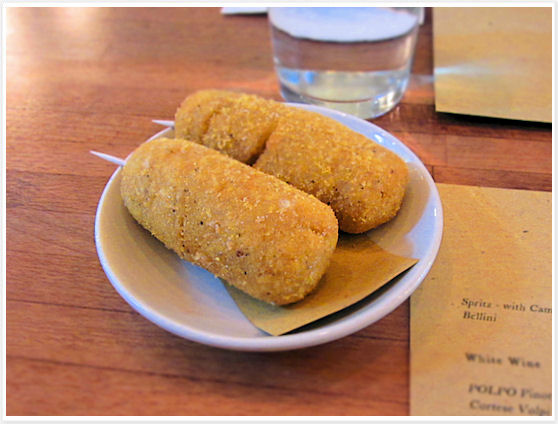 The Pizzette Wild Mushrooms was loaded with tons of sauteed mushrooms, hints of white wine and garlic, atop a light as air thin and crispy crust.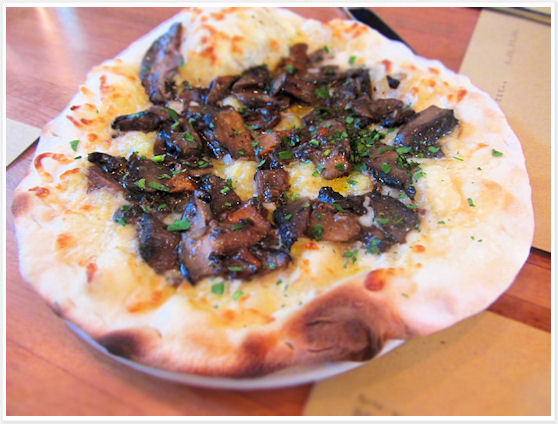 There's a whole section for meatballs which you can savour as a large dish with spaghettini or smashed inside a Piadina. The meatballs come in three flavours; classic beef and pork, lamb and mint or spicy pork and fennel. There's a 'vegball' too, with chickpea, spinach and ricotta. We went for the Spaghettini with Classic Beef and Pork meatballs – perfectly pink in the centre and smothered in a deliciously tangy tomato sauce.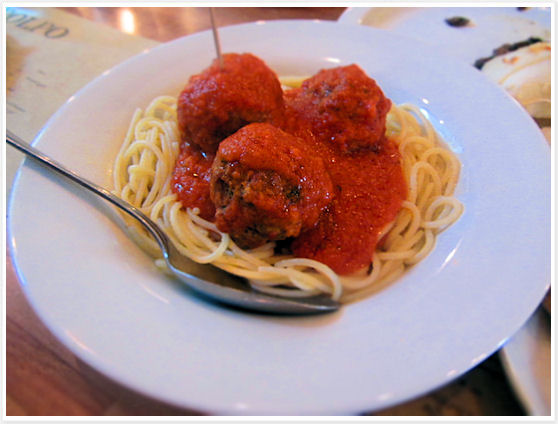 Roast pumpkin, speck & ricotta salata was a simple and elegant blend of flavors, salty and sweet like I love them!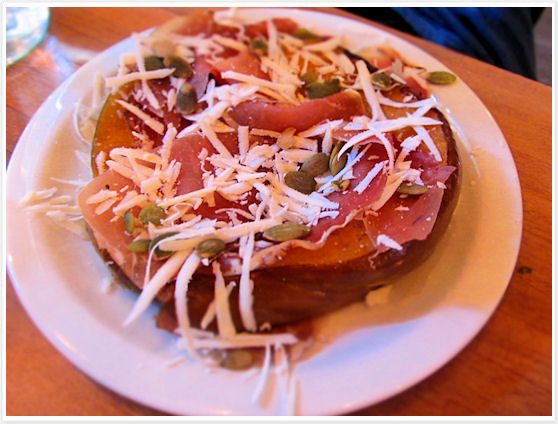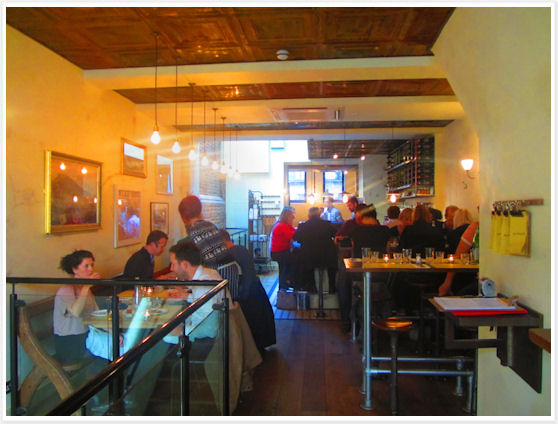 Offering remarkably decent prices on top of the relaxed and comforting feel of the space, da Polpo is looking at a very bright future on Maiden Lane…
da Polpo
6 Maiden Lane
Covent Garden
London T: 020 7836 8448