Chelsea already has a pretty decent roster of tapas joints (Tia Pol, Txikito, and Boqueria) so you wonder why add another one to the neighborhood. You'll understand right away when you step into this warm and cozy set up. Forget about packed stand-in tapas bars and communal seating, Salinas is pure comfort and feels as if someone had the brilliant idea of bringing the whole living room outside, dimming the lights and offering a starry sky for ultimate al fresco romance.
Opt for a table in the back garden under the retractable glass roof where tufted blue velvet upholstered banquettes, glowing candles, leafy plants, and a large fireplace sets the stage for a convivial and sophisticated atmosphere.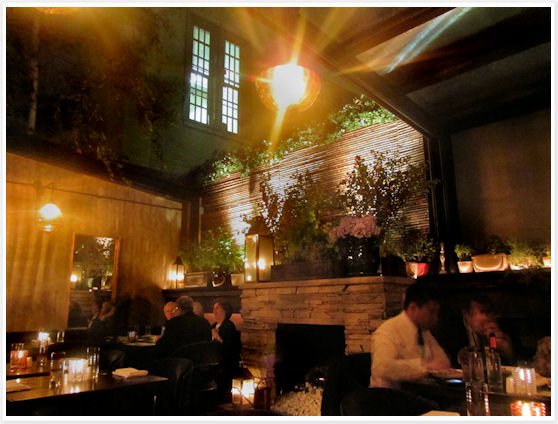 Salinas takes its cocktails seriously, and with its close proximity to the Meat Packing District, they're definitely trying to tap into the pool of trendy nightclubbers and hip crowd. I had a refreshing gin-based cucumbertini before falling into Spanish red wine for the rest of the meal.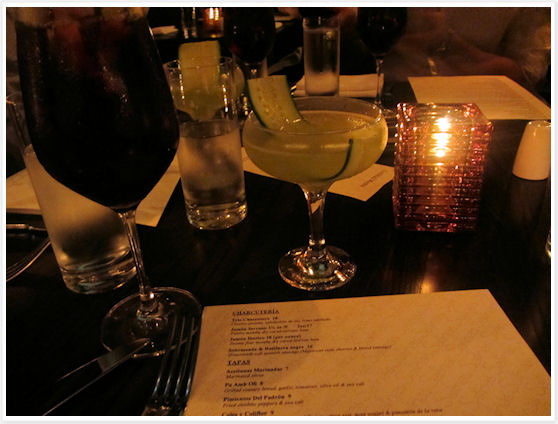 The menu is pretty hit or miss, inconsistent in quality so you'll want a few pointers before ordering. You'll find textbook tapas, many of them delicious, like the toasted country bread slathered with an impressive amount of fresh tomatoes, garlic, and olive oil – the smoky char flavors taking it up a notch, and a small selection of main dishes.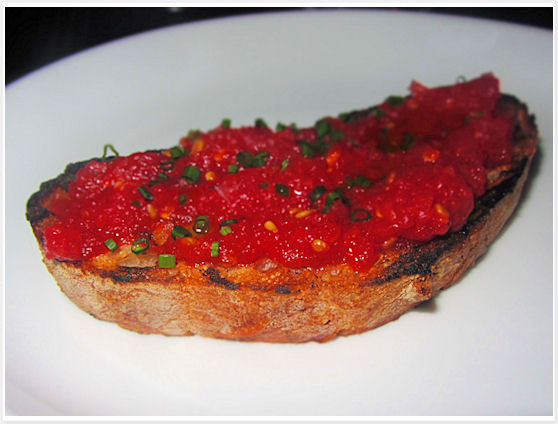 Other tapas were less remarkable, like the corn crusted veal cheeks croquetas with wild mushrooms, roasted apples, and muscatel emulsion –  the combo of flavours not winning everyone's heart at the table.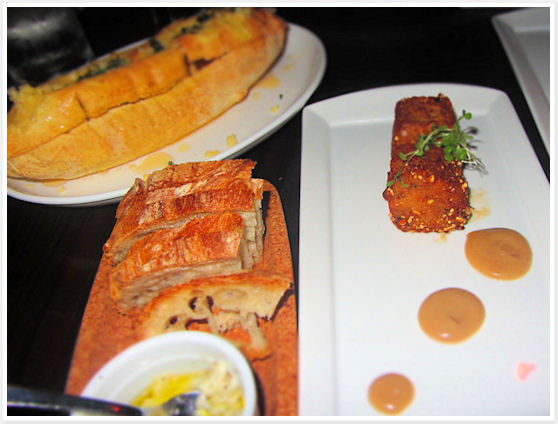 Crujiente mahones (thin flatbread drizzled with mahon cheese, honey, olive oil and thyme) was only ok, probably not worth ordering again as it was more of a cracker than a flatbread, but the calamari salad of lightly battered and fried baby octopus was delicious (according to my fellow diners as I seemed to have missed the chance to try it, it was gone in an instant!).
Paper thin slices of sweet, salty jamon serrano and head-on garlicky shrimps were also pretty tasty.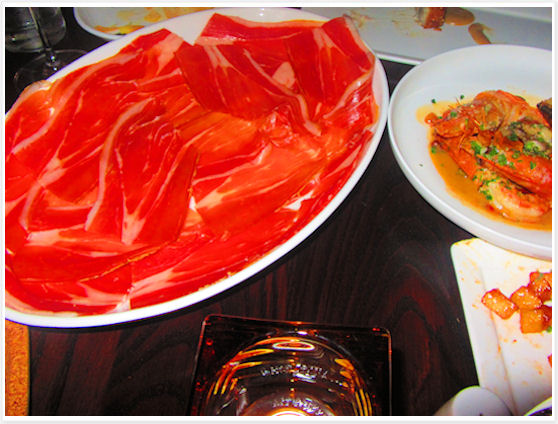 The yellowfin tuna ceviche had a nice tangy flavour with dices of avocado and tomatoes and crusty bread to scoop it out – really enjoyed it.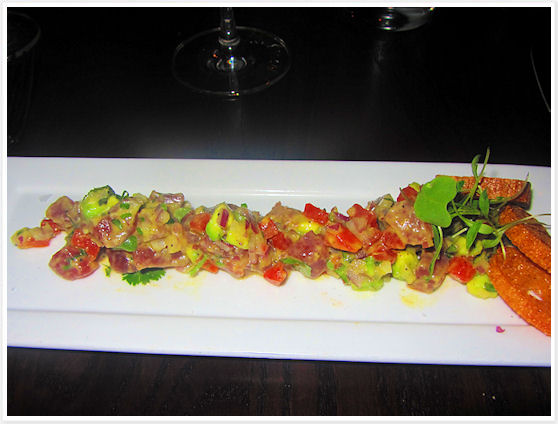 The fish of the day, skate, was  a simple but good rendition.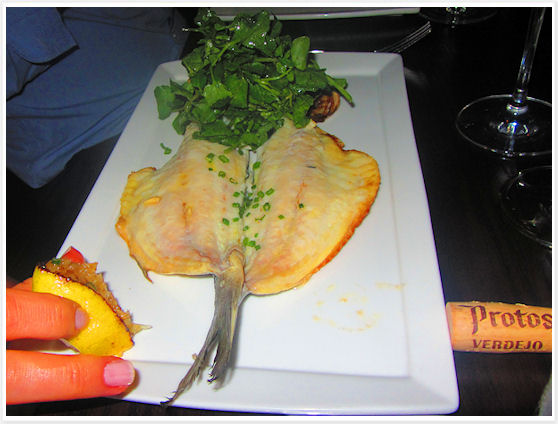 I wouldn't urge you to run to Salinas for the food has I think the other tapas joints in Chelsea offer a much better Spanish culinary experience but the food here is decent enough overall if you order correctly.
Seeing as New Yorkers will put up with a lot to enjoy al fresco dining (our options often limited to sidewalk seating accompanied by honking taxis, fume from passing buses and smell from the nearby trash bin), a meal at Salinas is definitely in order for the charming outdoor dining scene alone, whether it's in the summer to admire the stars or in the fall by the fireplace.
Overall, good place for a romantic date or fun night out with a group of friends before hitting other watering spots in Chelsea.
Salinas
136 9th Ave.
Chelsea, New York
T: 212-776-1990