Everyone has their addiction: cigarette, reality TV, expansive shoes, fast cars, alcohol, anything from Apple, etc. For a lot of people, it's coffee. Not for me. I've personally never been a fan of the dark brew, mainly because of its effects on my body which I find rather unpleasant but also because I happen to be one of those annoying person who wakes up every morning feeling fresh and awake (most times anyway!). Hitting the gym early and sipping a lemon infusion is usually my idea of a 'pick-me-up'.
That being said, my occasional dates with Mr. Coffee are usually limited to a nice catch up with a friend over brunch or an afternoon cure to my now too frequent jet lags. There are always exceptions though, and my recent living in London introduced me to a superior cup of Joe worth ditching my habits for: Monmouth Coffee. This legendary London institution has been roasting all of their own beans since '78 and are now known for using fair trade beans and buying directly from farmers… on top of course of delivering what many consider the best coffee in the city.
Of the three locations, the Borough Market one is my favorite despite the always-present queue.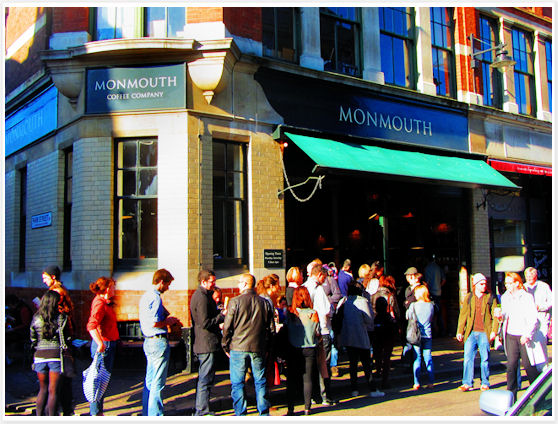 Don't be scared, it's not nearly as bad as it looks as the line moves quickly and the hustle of the Borough Market around you makes for an entertaining distraction. The barista from Monmouth comes out with paper cups and a marker pen, taking orders along the way and sure enough, your coffee is ready as you reach the cashier in a perfectly timed and orderly way…bliss! As you walk in, the air rich of roasted aroma greets you into the cozy cafe/shop where a seperate line forms for those who want to buy the fresh beans to take home.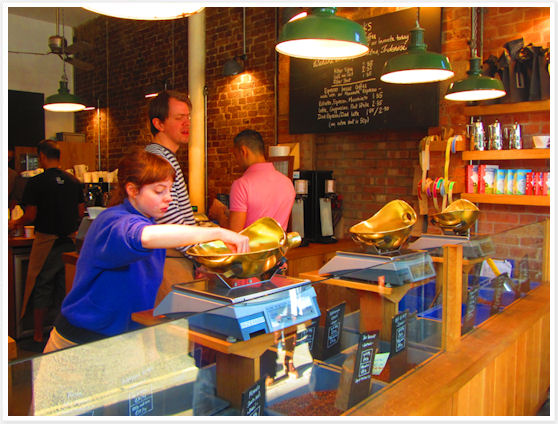 Monmouth prefers slow-drip filter coffee over quicker machines to achieve a more nuanced, better rounded drink.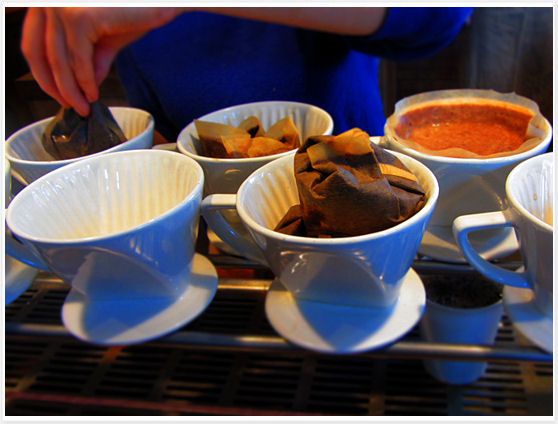 The result is a deliciously rich and strong taste, not bitter, with a leftover chocolatey sweetness that lingers in your mouth long after, just like a good vintage wine would – this is as close to perfection as coffee gets.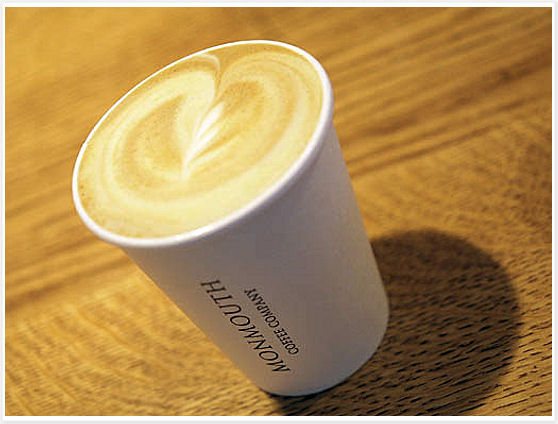 The olfactory and gustative feast doesn't end at your cuppa – fresh cream chocolate truffles are waiting by the register for the ultimate treat if you dare, and I highly recommend you do!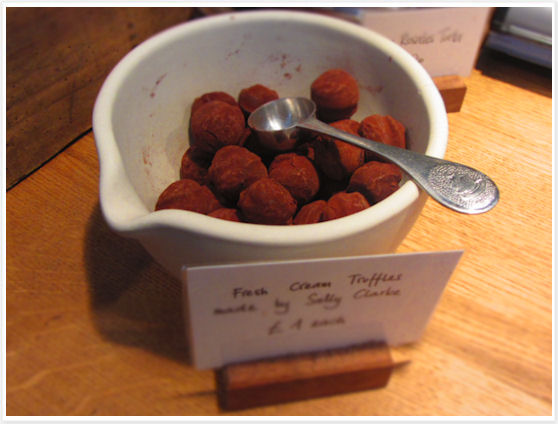 They also serve fresh pastries and bread which you can savour at the communal table or take away as I do for a stroll in nearby Borough Market.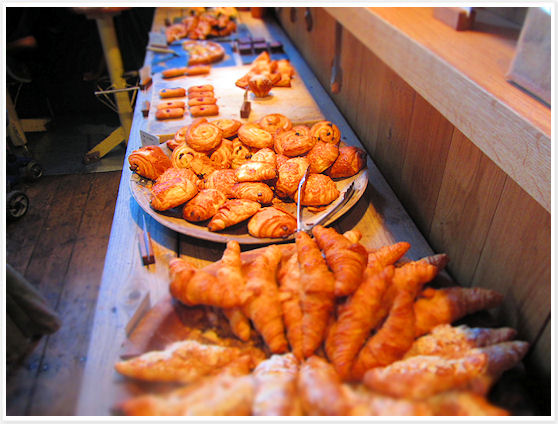 Monmouth Coffee Company
  2 Park Street (at Borough Market) London SE1 9AL
T: 020 7645 3585