Gyotaku is Hong Kong's newest creative sushi restaurant. I have yet to try it for dinner where supposedly is where the restaurant shines with creations such as 'Raw scallop sushi  topped with sliced cherry tomatoes, Parma ham and a basil sauce' or another one made with 'foie gras, blueberries, and chives'. Lunchtime is more reserved and you'll find a fresh selection of the usual Japanese standards in a comfy and casual space.
The limited lunch menu offers a choice of 12 dishes that each come with miso soup, salad and pickles. I went with the Negitoro bowl set, delicious fatty tuna with spring onions and chili on a bowl of rice.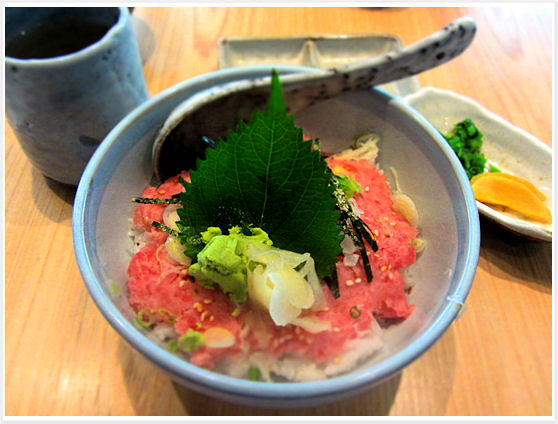 My friend ordered the Sweet Kabayaki Eel Rice set, and as a huge fan of eel I must say this was a winner, perfectly cooked and seasoned with that bbq'd goodness!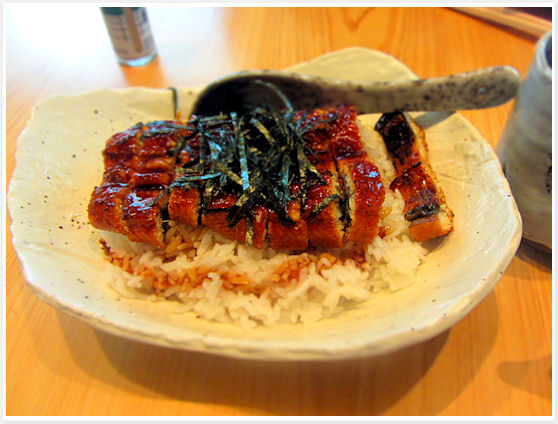 Gyotaku's signature dessert, a black sesame pudding, is a refreshing mix between a creamy custard and fancy jello. Not too sweet, it rounds out the meal perfectly.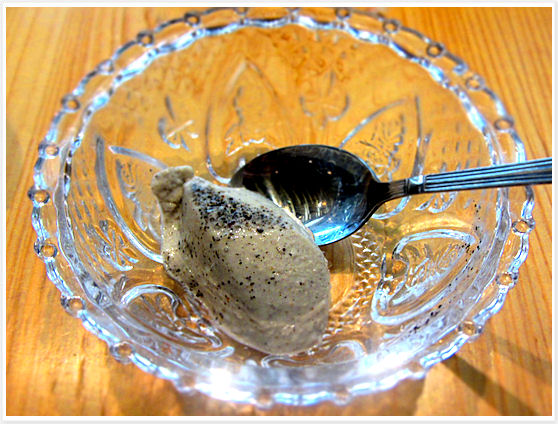 Everything we ate was fresh and very tasty – another safe choice for a solid Japanese lunch in Central. I'm now more tempted than ever to come back and try their fancy sushi in the evening and mix some foie gras with my raw seafood!
Gyotaku
12/F, 11 Stanley St.
Central, Hong Kong
Tel: 852-3902-3813