"…and it burns, burns, burns…" would be the ideal soundtrack of Chilli Fagara, a Michelin star restaurant famous for their fiery cuisine. Serving some of the best and spiciest Szechuan dishes this side of the Yangtze, it's food for the daring palette and a delightful experience if you're looking to tease your taste buds.
Having a low threshold for chili myself, I was wondering what the evening had in store for me but ended up having a fantastic meal and enjoying every burning bits of it.
The restaurant is cosy and really dark with only a handful of orange lights providing some needed luminosity to the dim ambiance. Dark wooden tables and red walls make up most of the decor, it's clear your attention is to be on the food!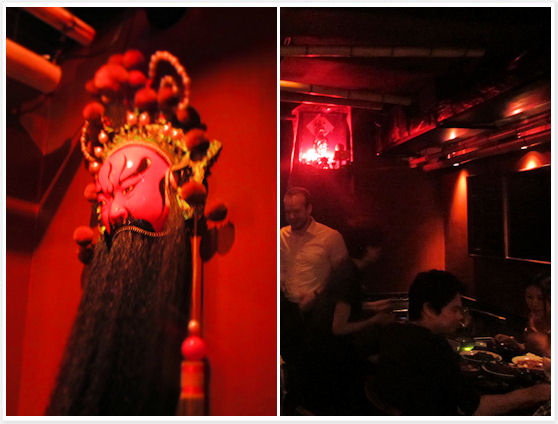 The menu is divided into three sections (Tang, Ma, and La) and the best way to enjoy the eating experience is to work up through them…and through the heat. As a first introduction to the fiery cuisine they bring to your table a sample of appetizers representing each section to warm up your taste buds: Tang is the neutral one where you'll want to start things off, Ma is referred to as 'numbing' and should be next in line to prepare you for the climatic ending of your meal with La, hot and burning dishes which might bring tears to your eyes…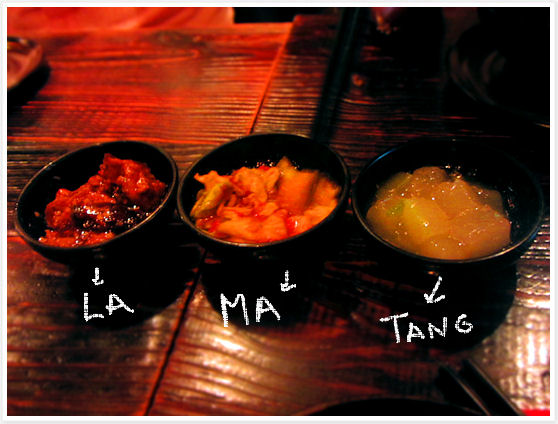 I must say I ordered a lot of Tang and my friends contributed the La and Ma to the table. I did get a taste of everything and really enjoyed every dishes, though I stayed well clear of picking up any oblong red thingy…understandably so! Some of the dishes are for hard core adept only – I realized this when the table next to us got 'equipped' with a pair of gloves to avoid direct skin contact with their next pick!  Here's a visual of our spicy evening:
Traditional Hot and Sour Soup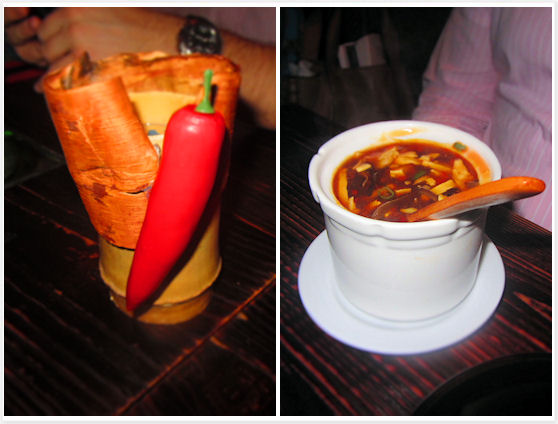 Vegetarian Dumplings in Spicy Peanut Sauce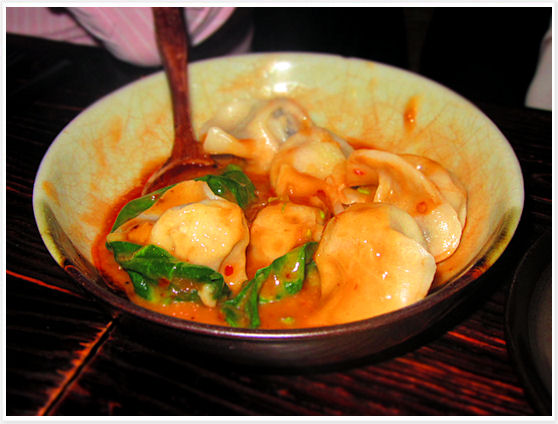 Duck rolls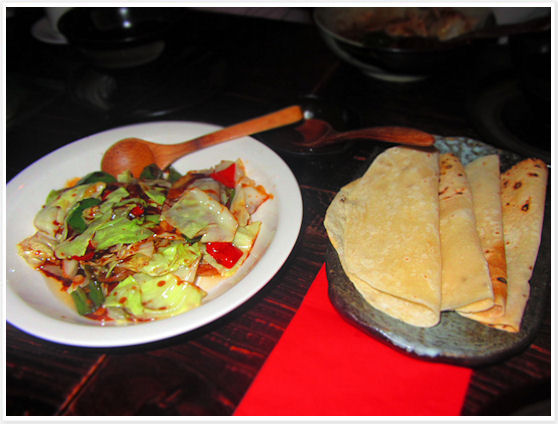 Fried Beef Slices with a Ginger Tang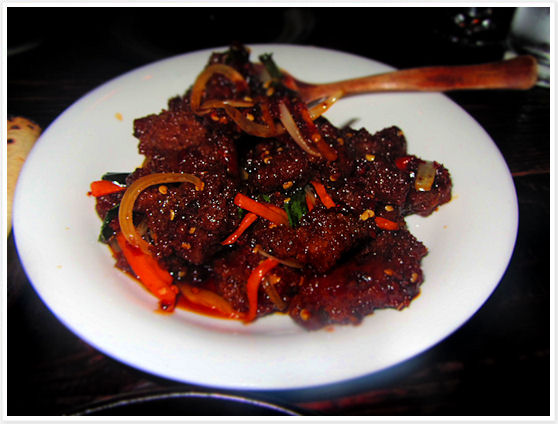 Fish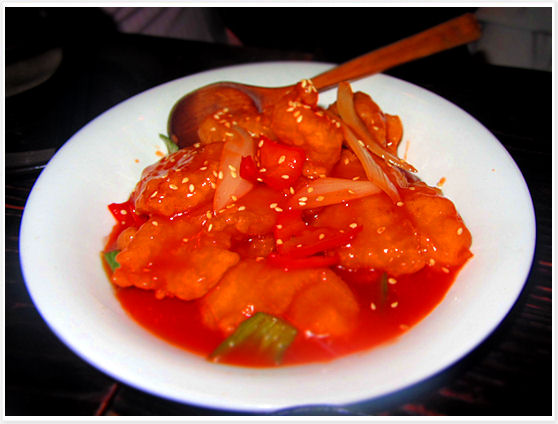 Pork and vegetables pan fried dumplings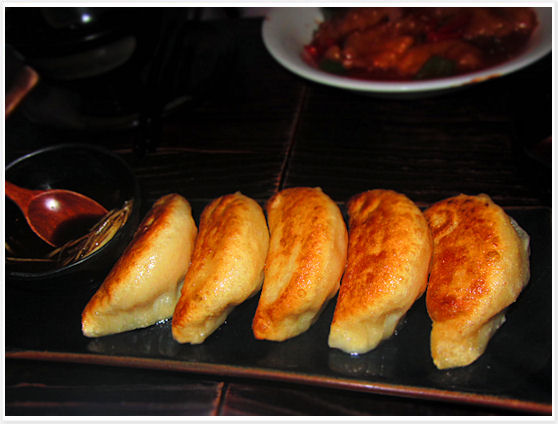 Chilli Softshell Crab – unbelievably good!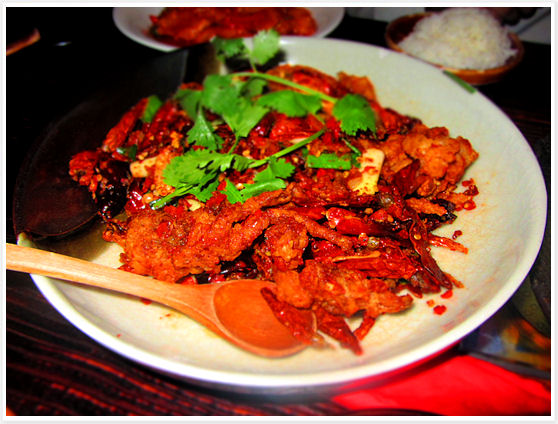 I left the restaurant with my lips still burning and a tiny bit of pride… I had finally experienced the huge complexity of flavours of the Szechuan cuisine, numbing and burning included. You have to try it, no matter where your love-hate relationship with the chili family stands. This is terrific food, just make sure you proceed with caution… 😉
Chilli Fagara
G/F, 51A Graham Street SoHo, Central, Hong Kong Tel: 2893 3330