I love Gough street and its quaint furniture stores and galleries. Only two blocks long, this little street in NoHo is a gem to discover, offering a very cool contrast of old trades and cute bohemian shops. It's no wonder that's where you can find the quirky and hip restaurant Basement. Owned by lifestyle and design store Homeless, the restaurant is located, you guessed it, in the shop's basement!
As expected from their stylish owners, Basement's interior is exquisite, and filled with Homeless pretty products and design aesthetic, making you feel like you're eating in a very cool showroom.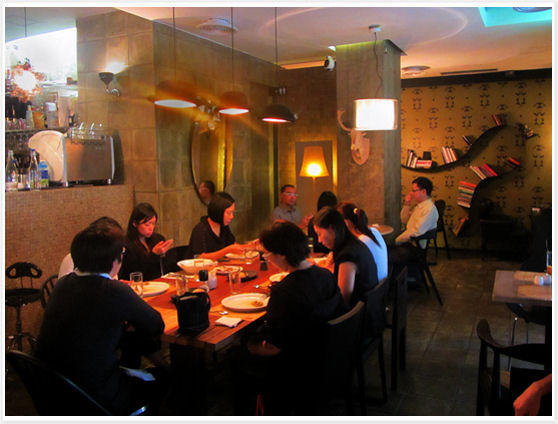 The food is fusion European fare with an Italian focus so expect comforting classics and a few surprises thrown in. The different set menus come with three courses, offering a choice of soup or salad, a main, then dessert and drink. I started my lunch with a Black Truffle and wild mushroom soup – rich and blended to creamy perfection.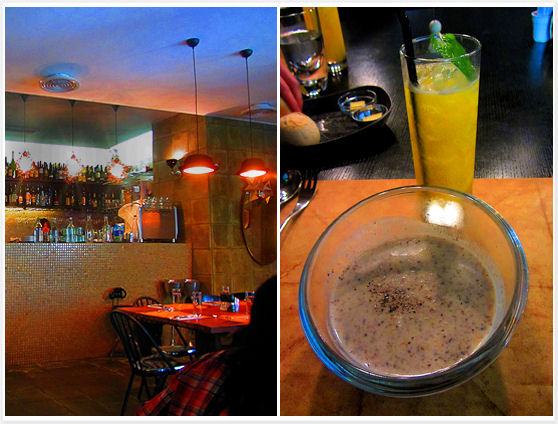 Not all of the food is a success though and the lingering memories will most often come back to the lovely setting and presentation over the content, such as this gorgeous carved bread tray…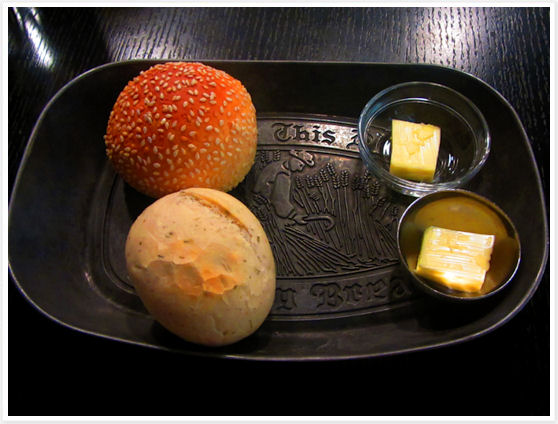 Organic linguine mushroom was well cooked and again served in a dish I would have loved to take home!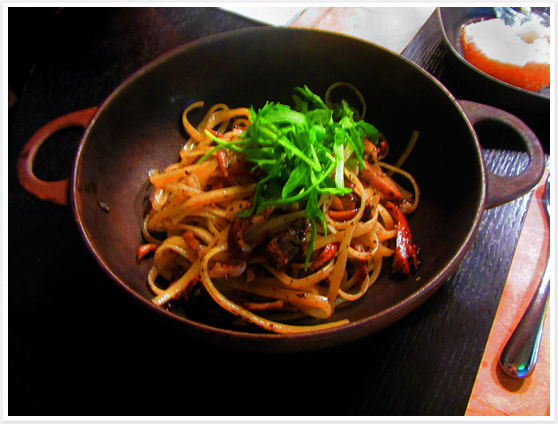 The Risotto with crab meat and pesto was, although a bit dry, quite tasty with chunks of meat and crunchy vegetables, offering a very pleasant contrast with the roe garnishing the top.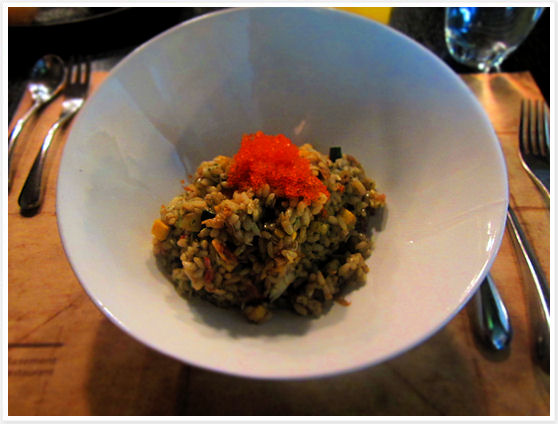 Dessert was a deliciously creamy Tiramitsu, a tiny portion that satisfied both the stomach and the sight.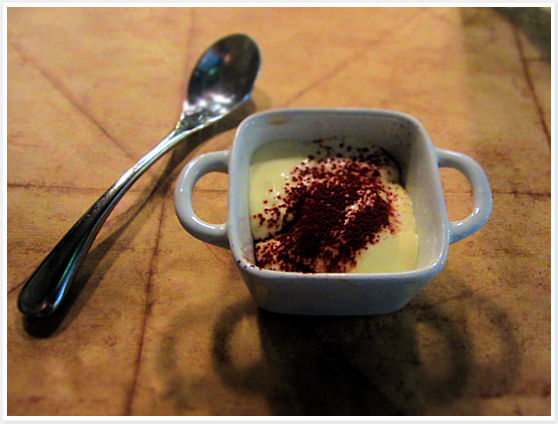 With its filling portions, comfort food factor and charming art-gallery appeal, Basement makes for a good stopover when wandering around Hong Kong's most eclectic neighborhood.
Basement
B/F 28 Gough Street
Central
Hong Kong
Tel 2854 0010