As the weather gets colder, we start craving comfort, heavy winter food, and a delicious French stew perfectly fits the bill. I like that the lamb stew here yields a lot of flavors without hours of simmering and the addition of zesty ingredients such as briny olives and basil gives it a light and fresh taste. Any dry rosé will do here, though if you want to really have a nice glass to drink with your stew, I highly recommend rosés from Tavel which I discovered on a recent trip to Provence – they've outshined every other rosés I've ever had and are well worth seeking out!
Provençal Lamb Stew with Basil
Adapted from Food and Wine
Serves 4

1 1/2 pounds trimmed boneless lamb shoulder, cut into 1-inch pieces
Salt and freshly ground pepper
5 tablespoons extra-virgin olive oil
2 large shallots, finely chopped
3 anchovy fillets, chopped
1 tablespoon minced rosemary
5 garlic cloves, minced
1 pound baby red potatoes, halved
1 cup dry rosé
1/2 cup pitted green olives
3 tablespoons chopped basil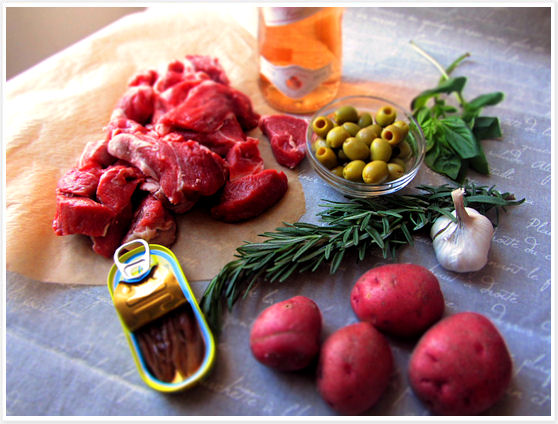 Season the lamb with salt and pepper. In a large, heavy Dutch oven, heat 3 tablespoons of the oil. Add the lamb and cook over moderately high heat until browned, 12 minutes; using a slotted spoon, transfer to a plate.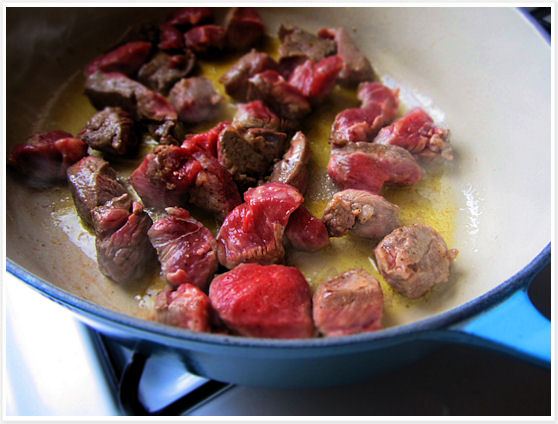 Add the shallots, anchovies, rosemary and most of the garlic to the Dutch oven and cook over moderate heat, stirring, until the shallots are softened, 5 minutes.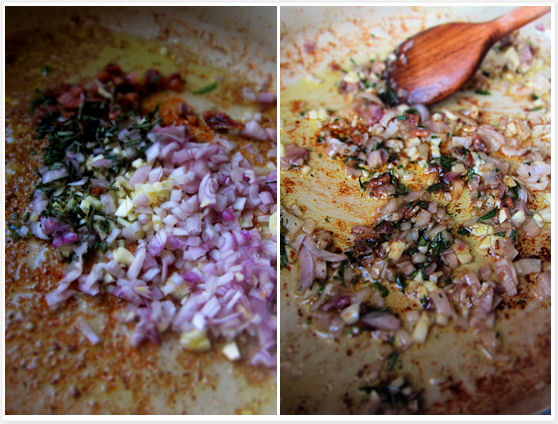 Stir in the potatoes and cook just until browned in spots, 2 minutes.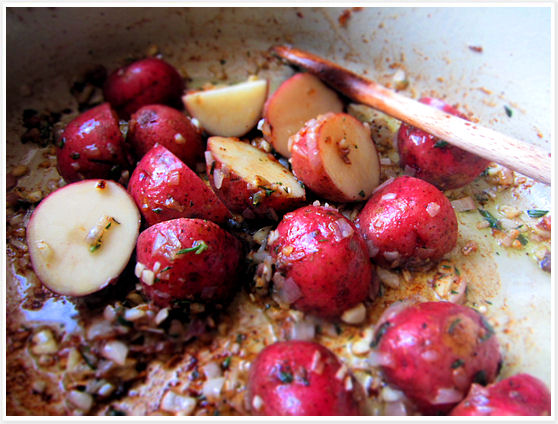 Add the rosé and cook until nearly evaporated, scraping up any browned bits, 5 minutes. Add the lamb and any accumulated juices, the olives and 2 cups of water and bring to a boil. Cover and simmer over moderately low heat until the lamb is tender and the potatoes are cooked through, 50 minutes.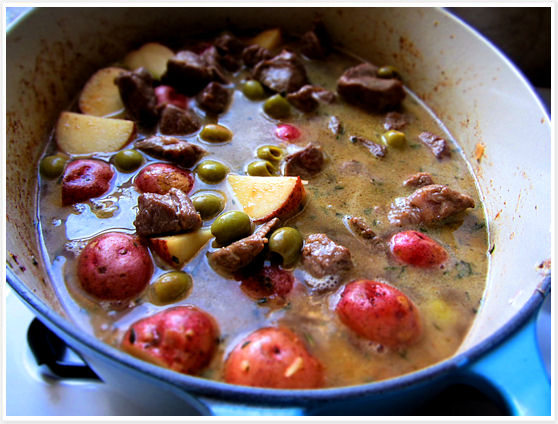 In a bowl, mash the remaining minced garlic to a paste. Stir in the chopped basil and the remaining 2 tablespoons of olive oil.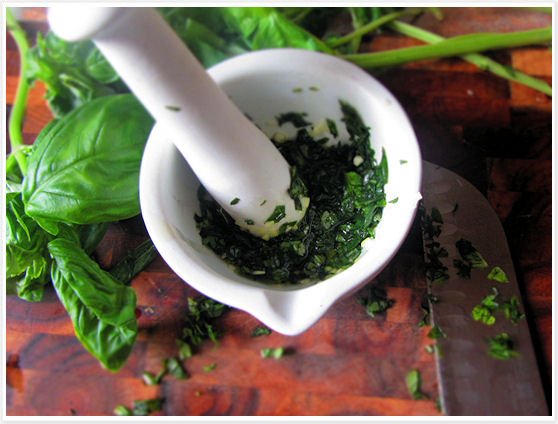 Stir the mixture into the stew and serve.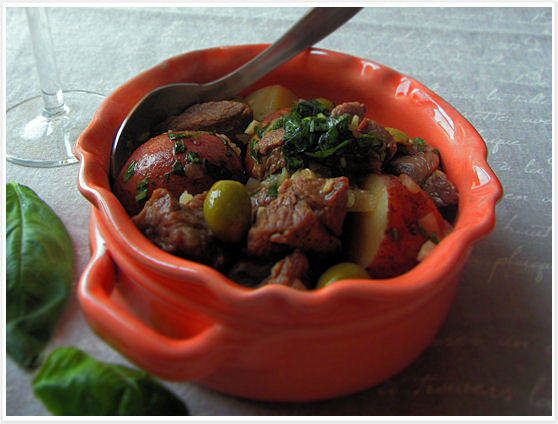 Print This Post