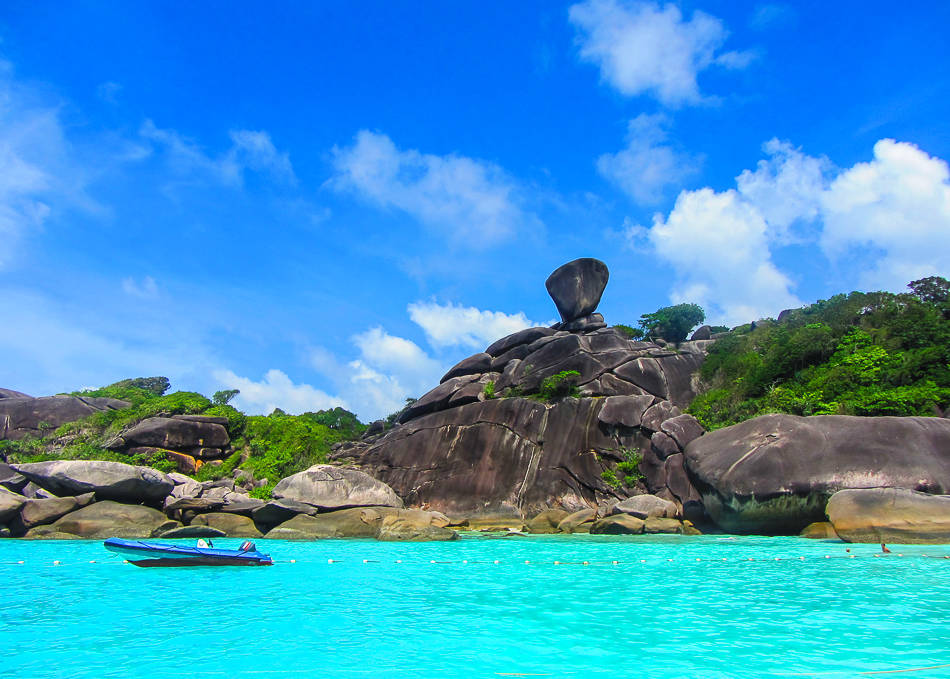 Accessible only for 6 months every year, the Similan Islands are as close as I ever got to the beach scenes from my wildest imagination. The long boat ride (90 min. by speedboat from Khao Lak or 8 hours slow boat from Phuket) can hardly prepare you for what will slowly emerge from the horizon as you get closer: crystal clear turquoise water, giant granite boulders, islands covered in powder-like white sand beaches and rainforest…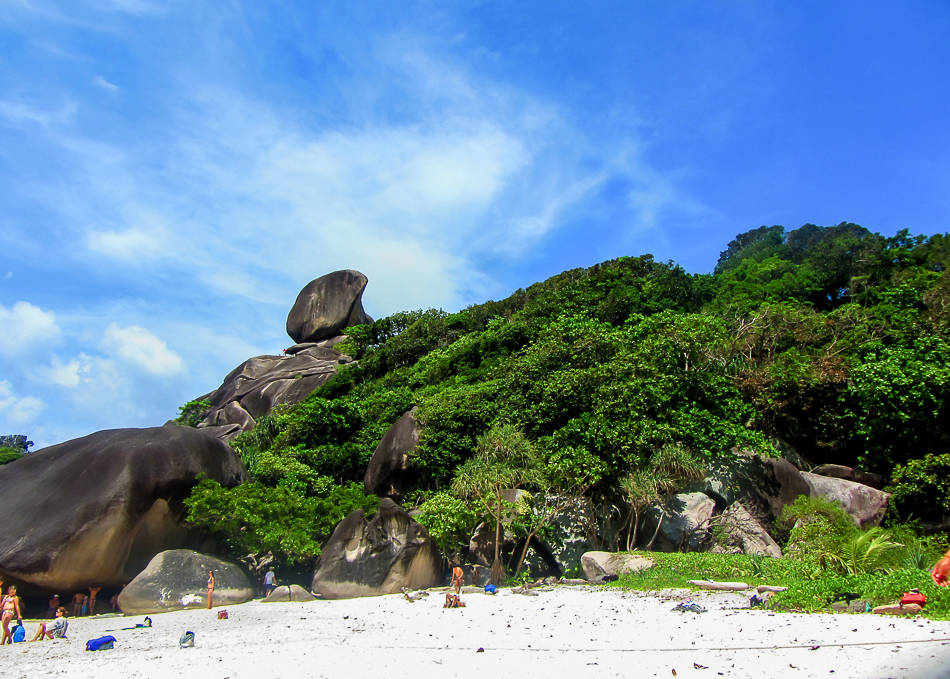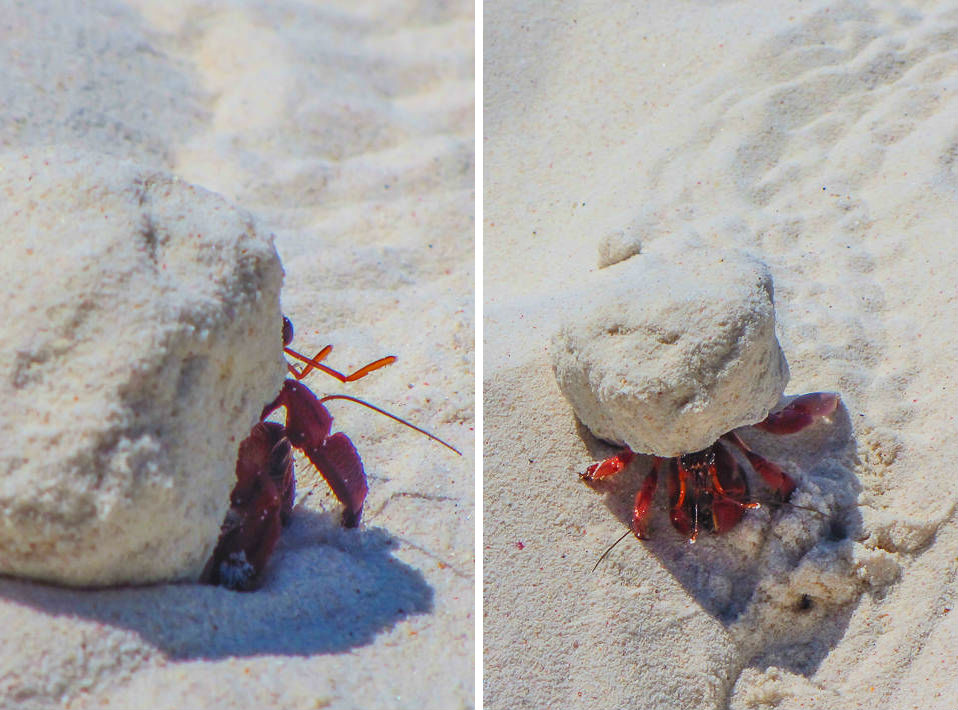 This stunning group of nine Islands, north west of Phuket, was declared a marine national park and consequently remains largely undeveloped which explains their pristine conditions.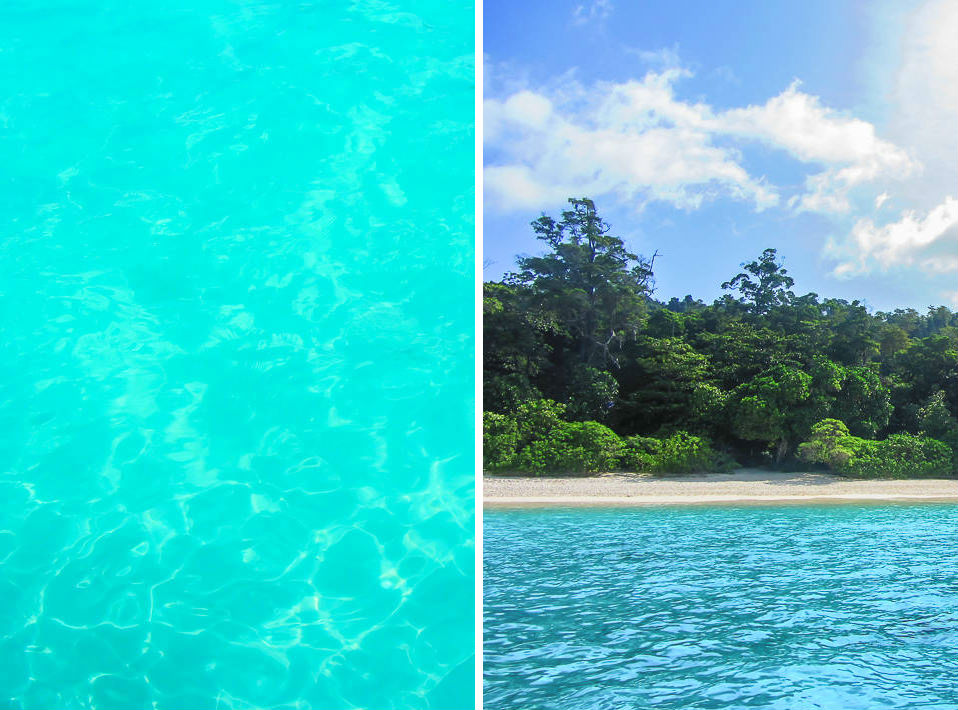 You literally feel like a castaway who just found a tropical paradise, and even with all the tour boats around, one short walk through the jungle will inevitably lead you to yet one more secluded paradisiac beach to prolong the fantasy.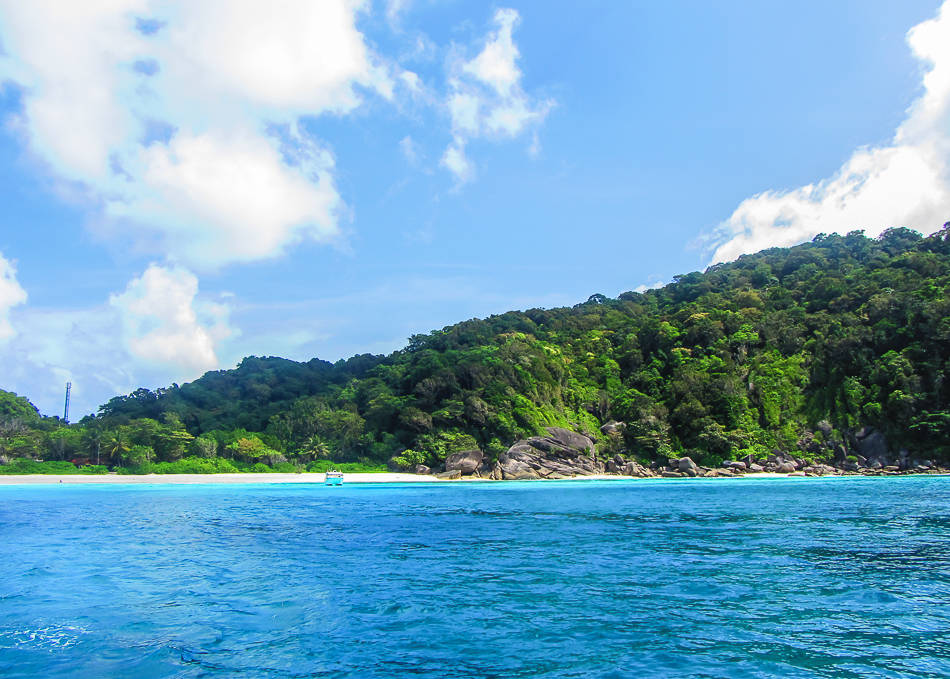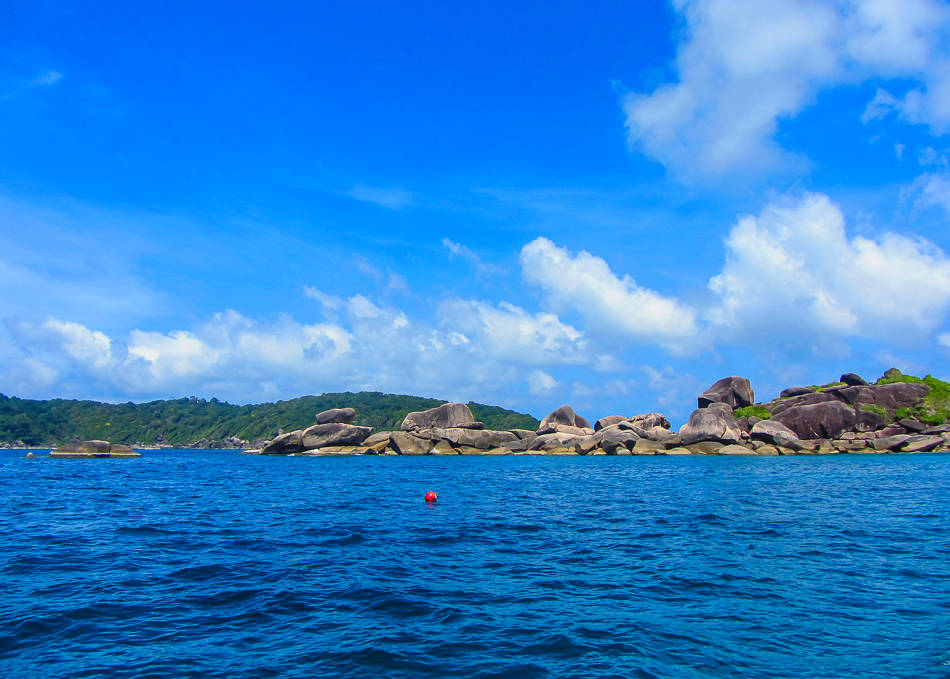 Home to the best diving and snorkeling in Thailand (and among the top dive destinations in the world),  the huge variety of marine life, shallow coral reefs and near perfect visibility offer incredible opportunities to see rare and tropical species. I'm glad I had my underwater camera at hand to capture some of the magic…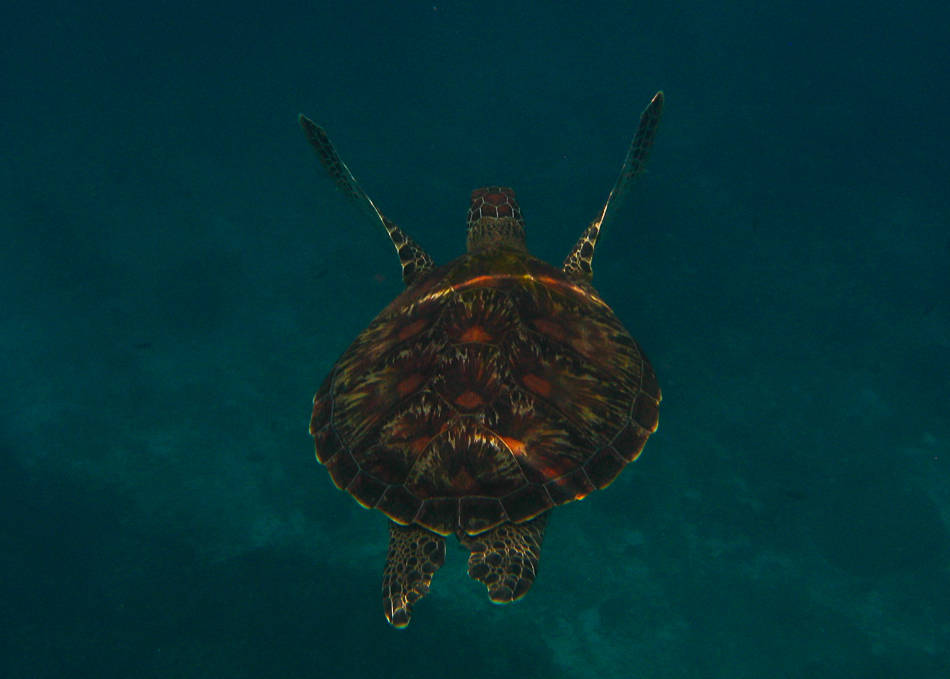 I followed this gorgeous turtle around for a while, just couldn't take my eyes of her colorful back and her slow motion swimming strides…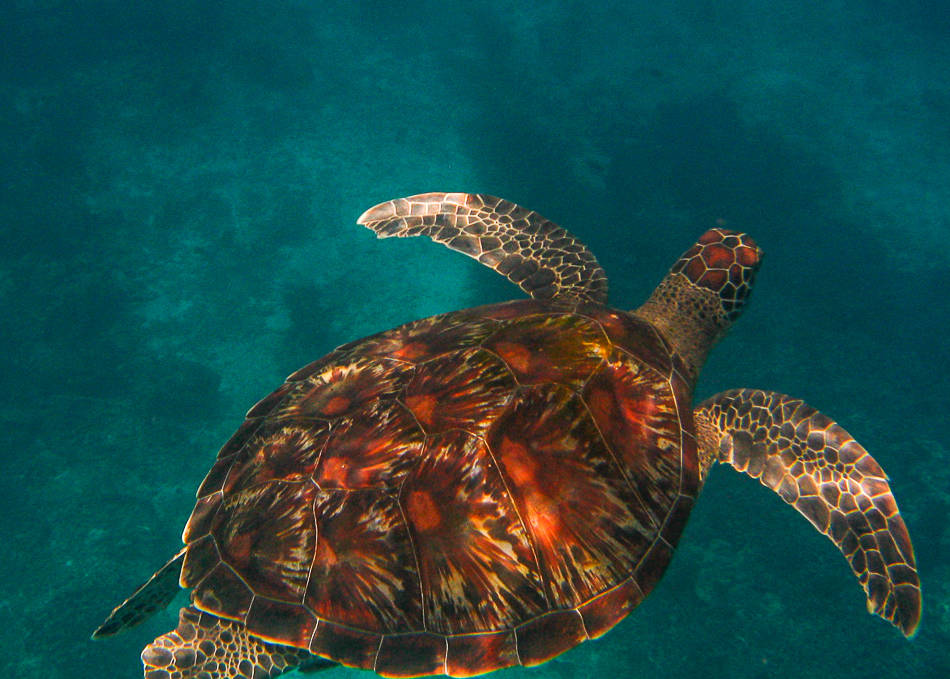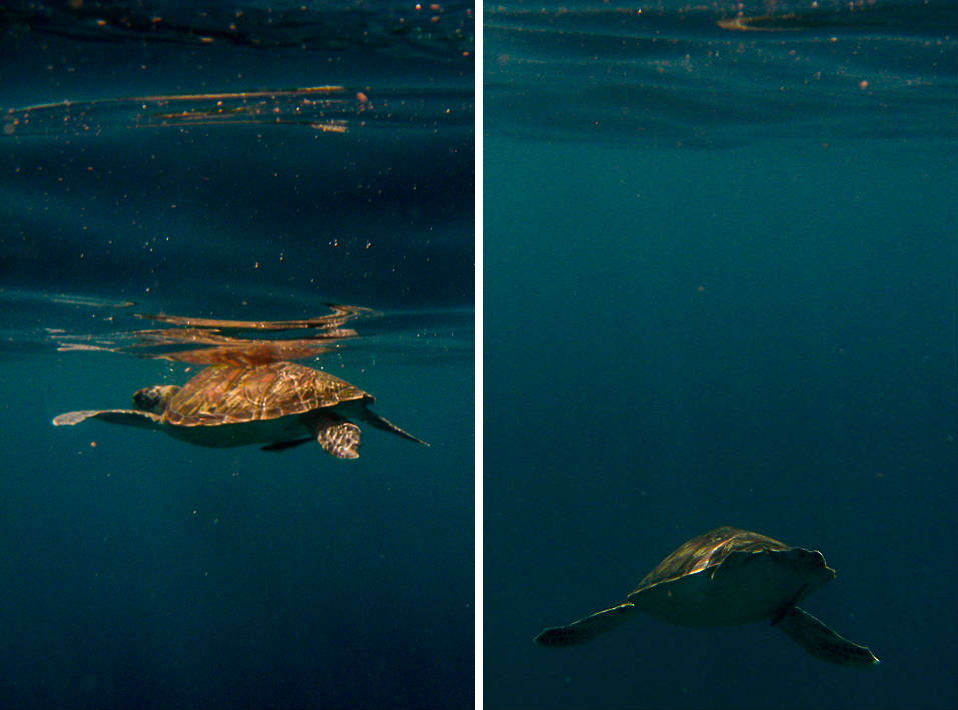 A bluespotted ray hovering above the sandy bottom.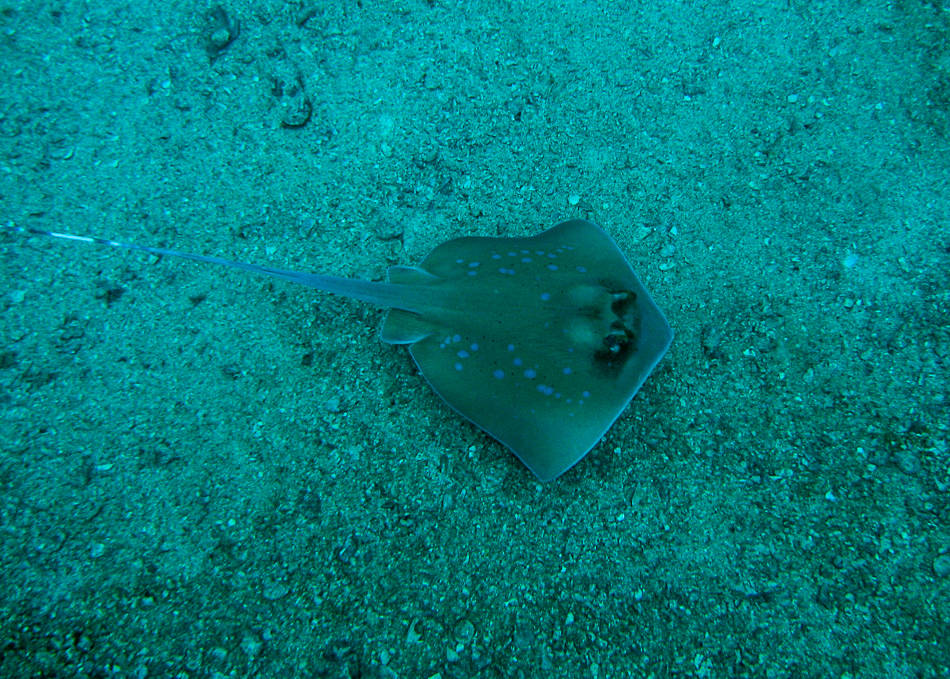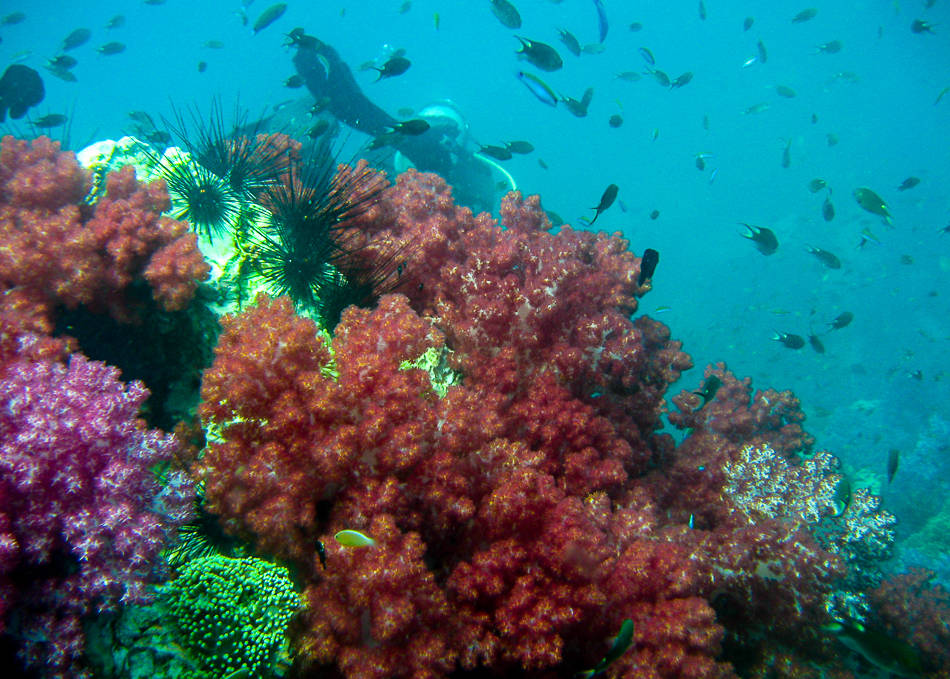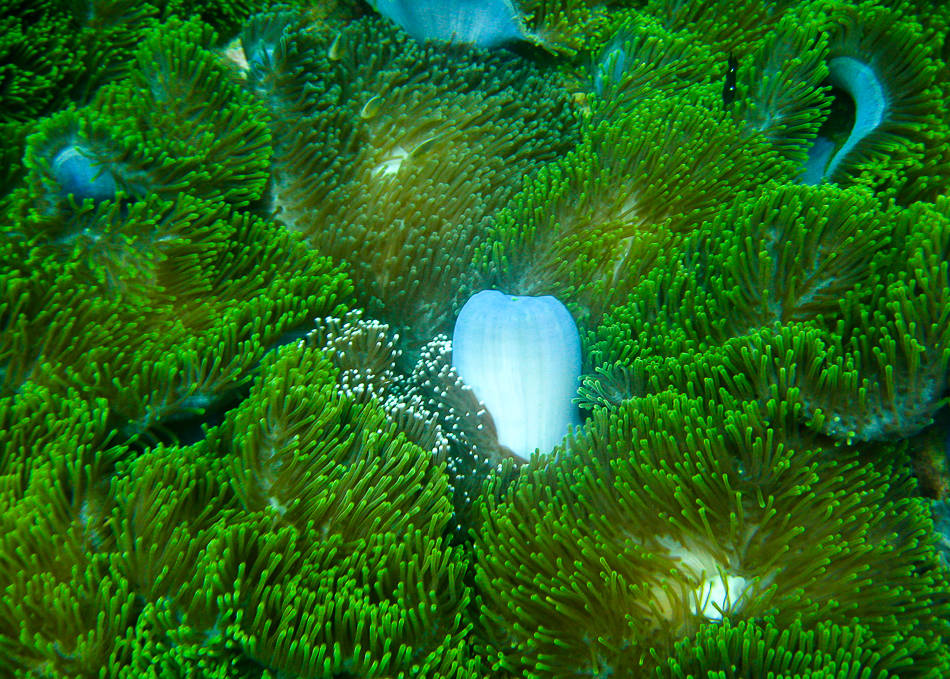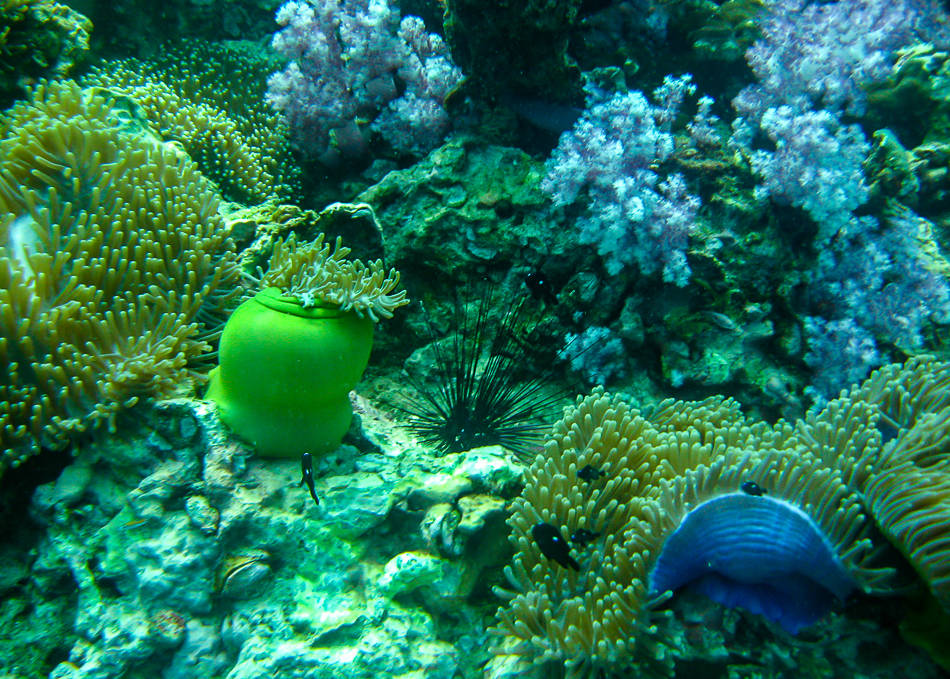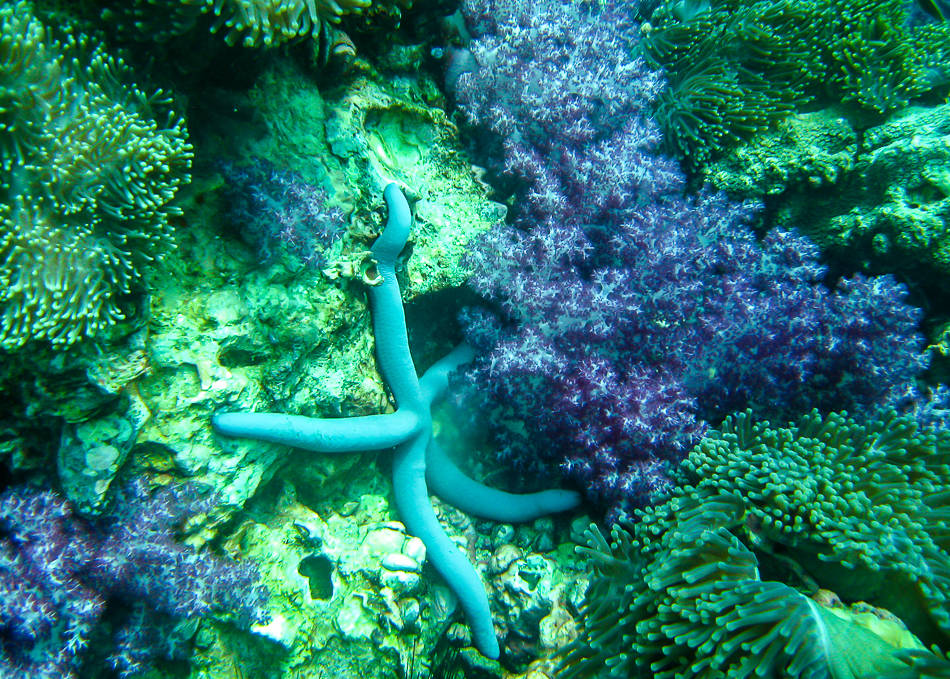 A green moray eel and a lionfish.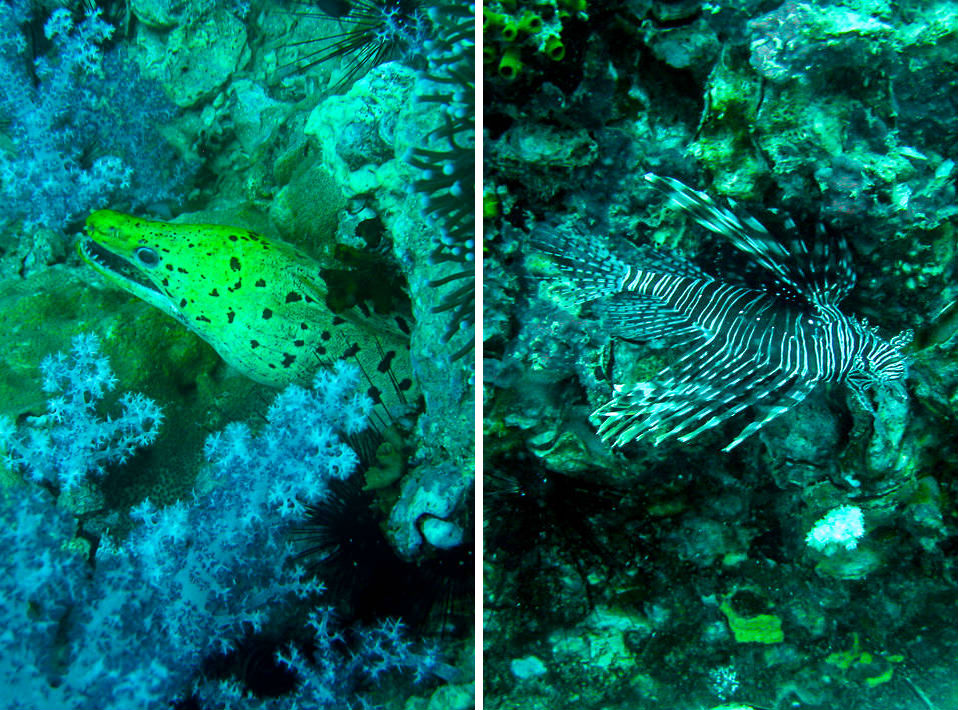 A group of black sea urchins and a sea cucumber.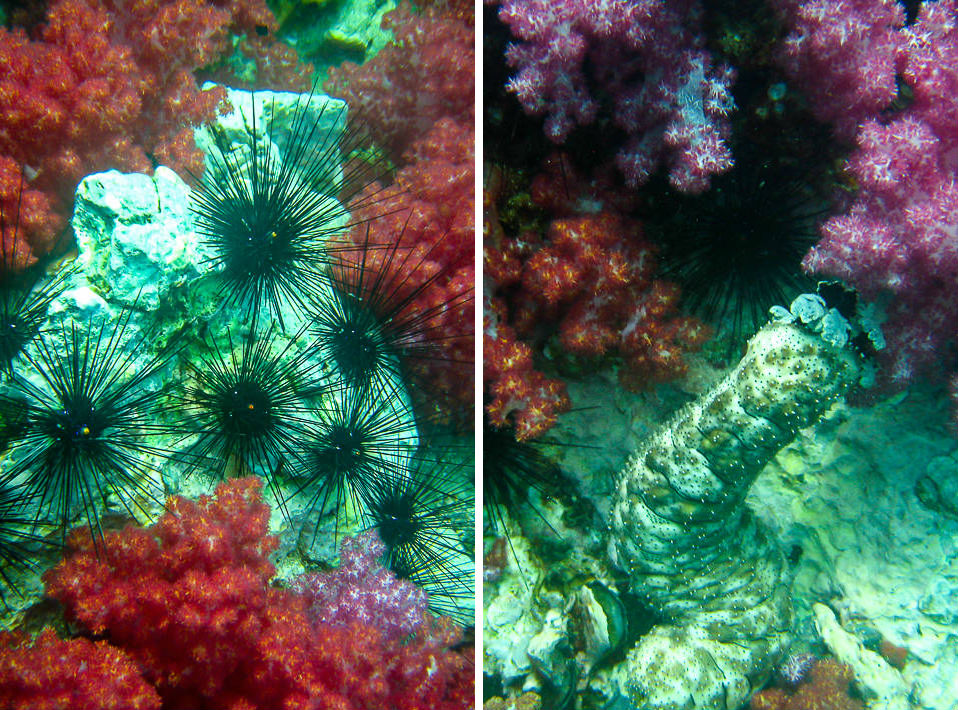 Moray eel…and Nemo!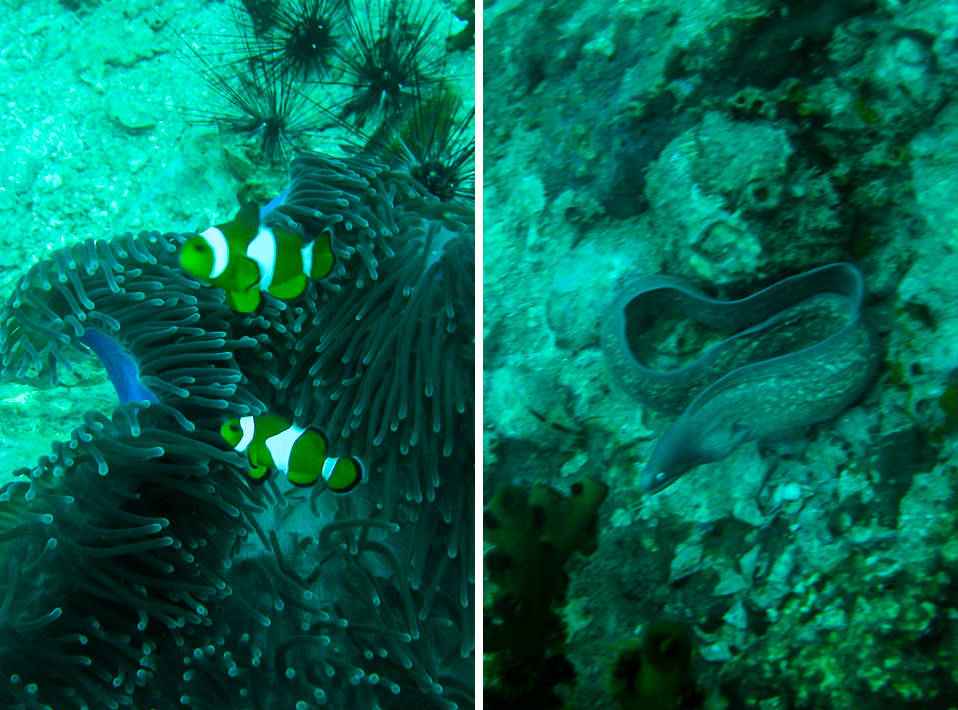 And back up the rope to the boat…