Our last few days in Thailand were spent mostly relaxing, and what a better way then to go to a private island just off the coast of Phuket for a little 'me' time in perfectly secluded haven…
Naka Yai Island has long stretches of untouched beachfront, views of Phang Nga Bay in the distance and very little to do except enjoy the scenery, maybe go for a kayak ride, and laze about all day.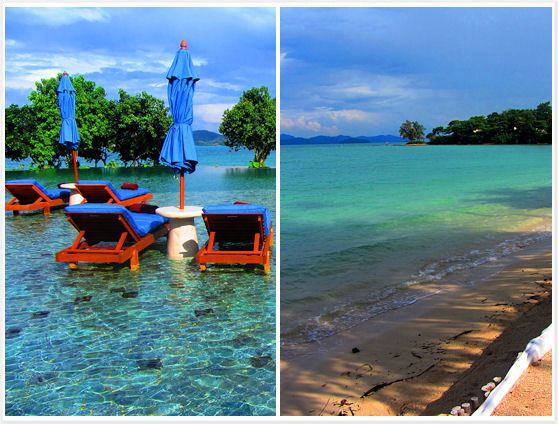 A 5-minute speedboat ride from Phuket's Ao Pao Pier brings you straight to the doors of  The Naka Island, the only Luxury Collection Resort & Spa on the Island. It's a bit of a treat: huge sized individual villas with private plunge pools, open air bathrooms and large outdoor space with covered pavillion…felt like living in luxury indeed!
The new resort had opened just a few days before so we were the first ones there and had complete privacy. Too bad they had yet to ironed out their restaurants as the food was pretty disappointing (and in Thailand it seems impossible!) but the whole resort was just gorgeous and got the job of winding us down done! Here's a peak at our beautiful villa: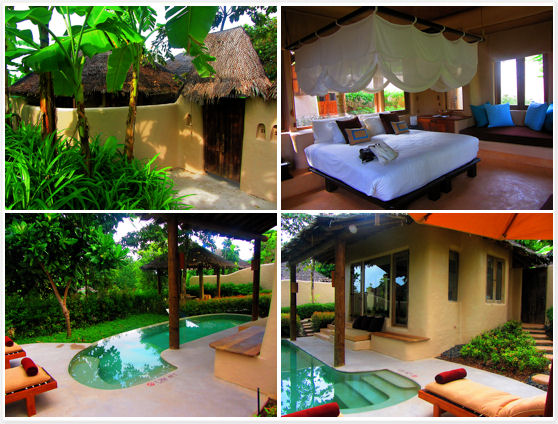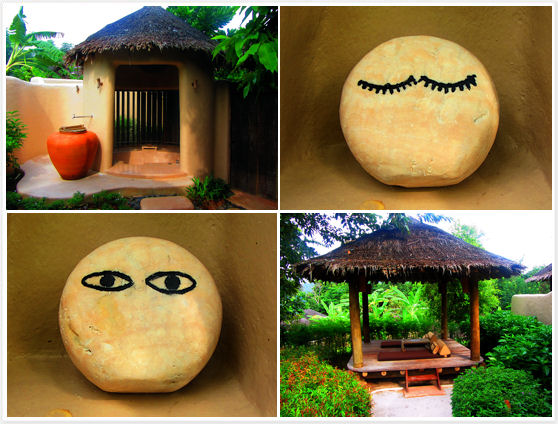 The resort's spa was also a marvel and the biggest I had ever seen. Besides the usual treatments, we had the place all to ourselves to get as many steam and ice showers, wander around the peaceful gardens, and try our very first Chinese reflexology walking path (aka the torture stroll!).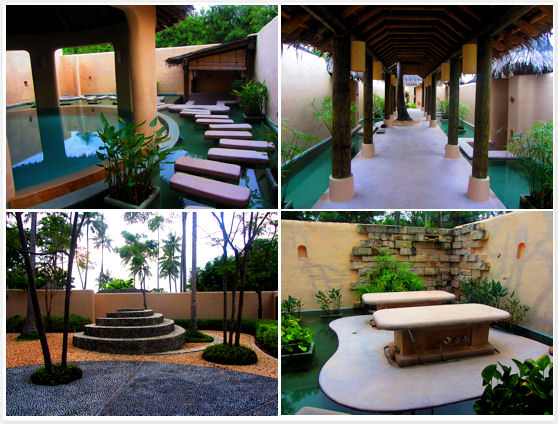 Besides the exclusive resort, the only other thing featuring on Naka Yai island is a small and sparsely inhabited fishing village on its west side among coconut groves. There are no roads and very little noise aside from chirping birds and cicadas.