There are few things in the world that makes me as happy as cheese, so it's no surprise that a place like La Fromagerie, considered 'the best cheese shop in England', is one of my favorite refuge in the city.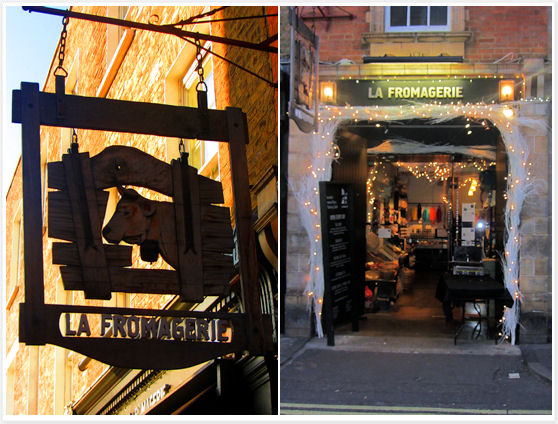 Part cheese shop, part deli and part café, this hidden gem just off busy Marylebone High Street has become increasingly popular among shoppers and restaurant-goers alike. The café with few small tables and large communal table serves daily changing, simple yet excellent meals (think cheese plates, charcuterie, fresh salads, ploughman's lunch, etc.), superb coffee and wine from the best wineries.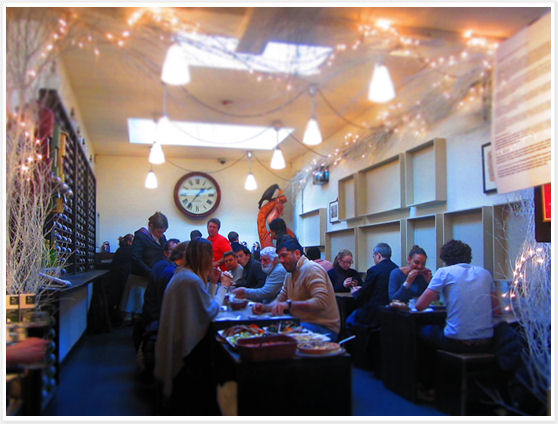 The deli section offers a nice assortments of olive oils, jams, chutneys, organic pantry staples, and fresh produce.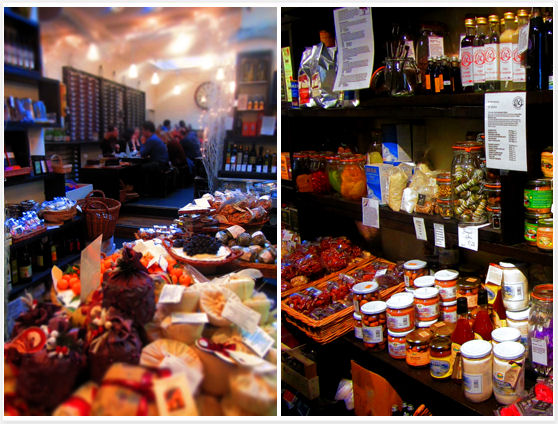 I had a nice salad of ribboned zucchinis and fennel topped with a fresh mound of goat cheese and a sprinkle of pine nuts…delicious and very 'fresh from the market' feel.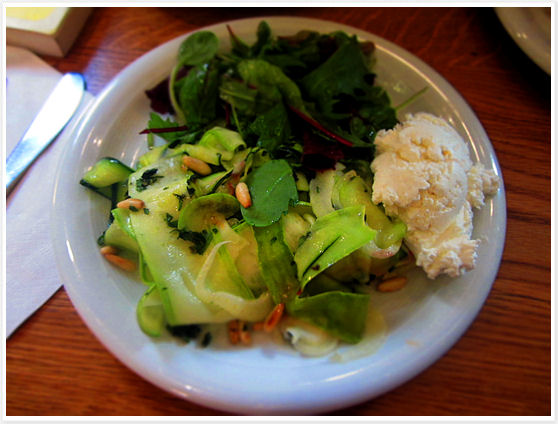 A generous plate of prosciutto and cornichons.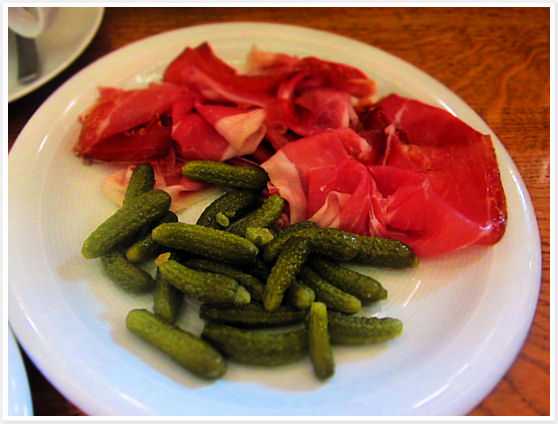 Desserts are also a treat and changes daily.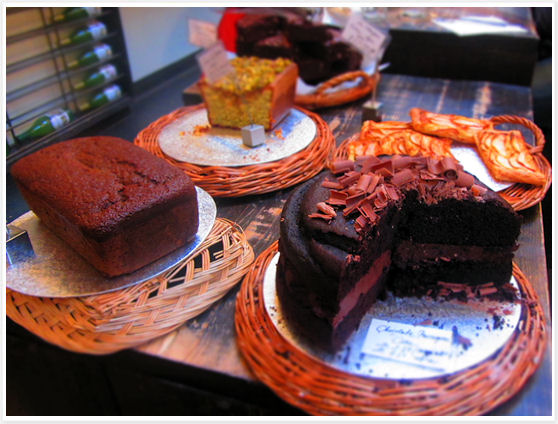 And then there's the Cheese Room, worth the trip alone… Very knowledgeable staff ready to help you whip up that cheese tasting at home or just recommend the ripest specimen to enlarge your cheese repertoire, from the leading favorites to rare and superb surprises.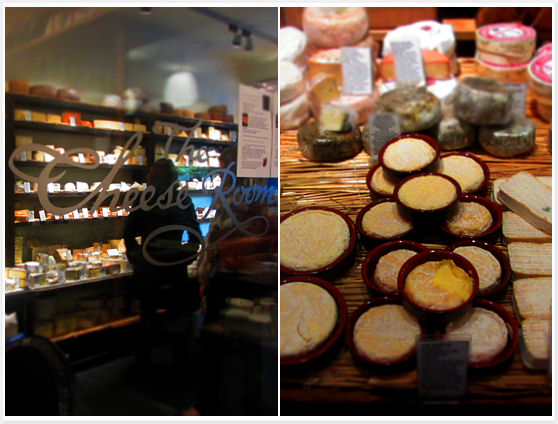 Owner Patricia Michelson is the author of the critically acclaimed book Cheese, her second published on the subject which made her an authority worldwide, and her passion and knowledge is reflected everywhere in the shop.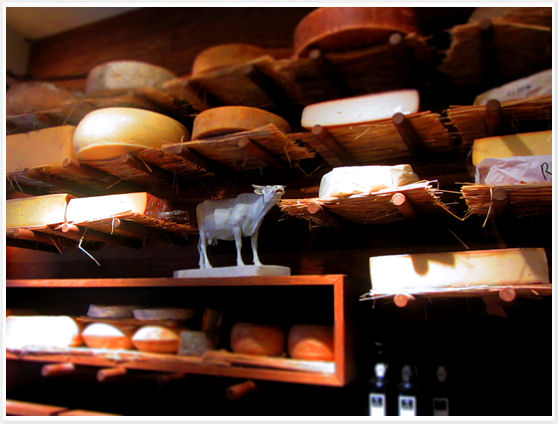 Some cheese are even matured right at La Fromagerie cellar, and all of them end up being cared for by the loving hands of the affineur who'll make sure every morsel sold here is perfect and as flavorful as can be…a treatment reflected in the prices but well worth spending on as any cheese lover will tell you.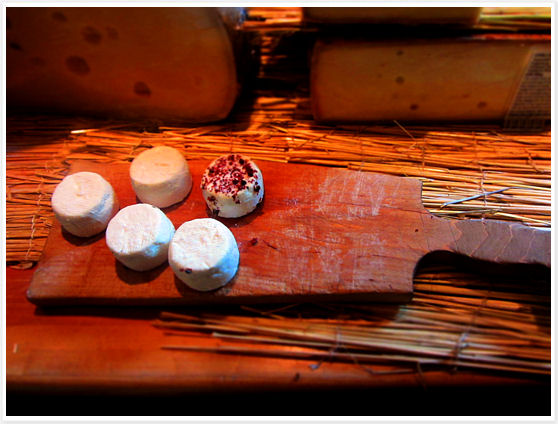 If that wasn't enough, tasting sessions are being held regularly where customers can enjoy the cheeses on offer paired with quality and rare wines, usually around a specific theme. I have yet to attend one of those but you can stay up-to-date by visiting their events section or subscribing to their newsletter… you surely won't be disappointed as they're known all over for their impeccable pairing!
La Fromagerie
2-6 Moxon Street
Marylebone
London W1U 4EW t: 020 7935 0341