Let me introduce you to Bill's, the Sussex-based organic cafe and produce shop from Bill Collison, who went from selling fruits and veggies from a shed to becoming the UK's most successful retail greengrocer.
Thankfully for Londoners, the mini food emporium has found a home in busy Covent Garden for everyone to enjoy the visual treat offered by the cafe/store and its comfort food. The multi colored interior is cheerfully filled with bright jars and edible products lining the floor to ceiling shelves, raffia strings hanging from meat hooks, flowers sticking out of vintage oatmeal cans, and aged wooden table and chairs to complete the charming bohemian foodie vibe.
The London branch has the same laid back, chilled out, and affordability of the other 4 outlets (in Lewes, Brighton, Cambridge, and Reading), albeit in a slightly more modern building in St Martin's Courtyard.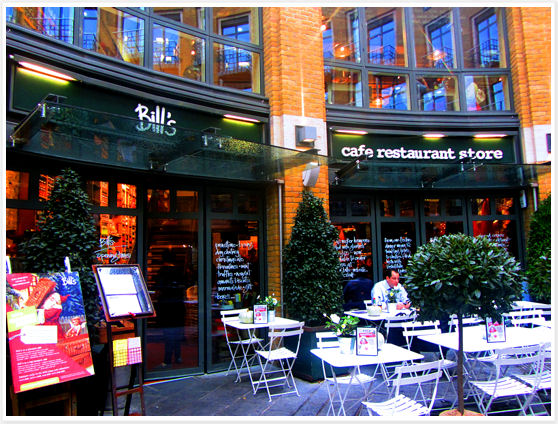 Hanging blackboards highlight daily food specials and drinks and I would highly recommend the Hedgerow Fizz – a mix of sparkling wine and elderflower cordial with a giant blackberry floating in it – so delicious I have to have one every time I stop by! You can also opt for a bottle of Bill's Beer if you like.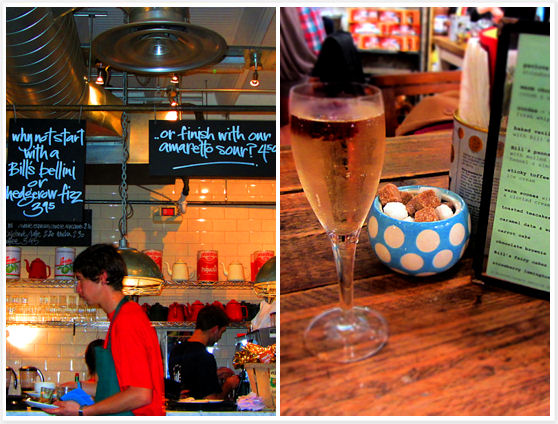 The all day menu includes breakfast, lunch, candlelit dinners and takeaway. It's your usual pub grub with a healthy and seasonal twist and while none of the meals I had here blew my mind, it's the comforting, farm-like feel of the place and reasonable prices that'll make your visit totally worth it.
I had the Crispy prawn cakes with a mango, coriander, cucumber, lime, chilli and red onion salsa and a side of braised red cabbage with cinnamon and golden raisins.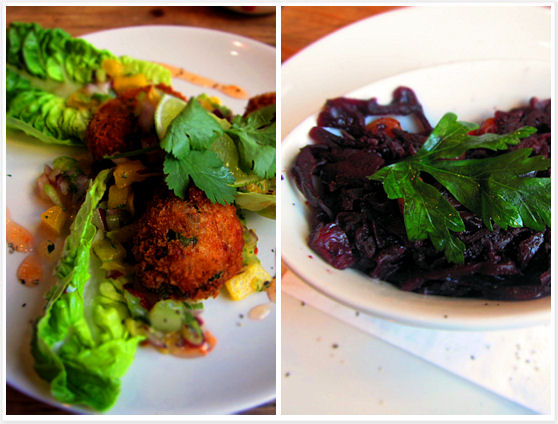 The Halloumi and Hummus is a delicious brioche bun filled with grilled halloumi cheese, hummus, roasted peppers' sweet chilli and yogurt and is  served with skin on
chips. I love everything with halloumi cheese and this sandwich was particularly satisfying for lunch!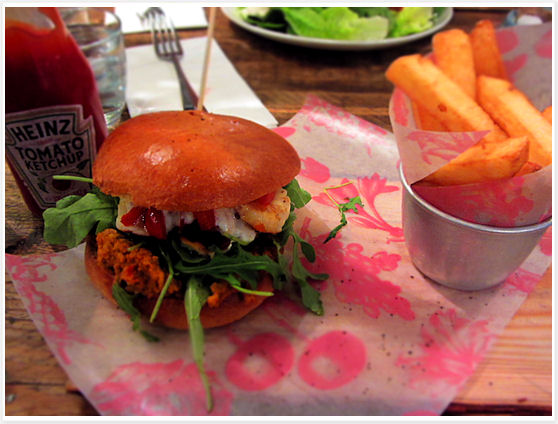 Fishcakes are generous and tender,  served over baby gem and baby spinach salad with homemade tartar sauce.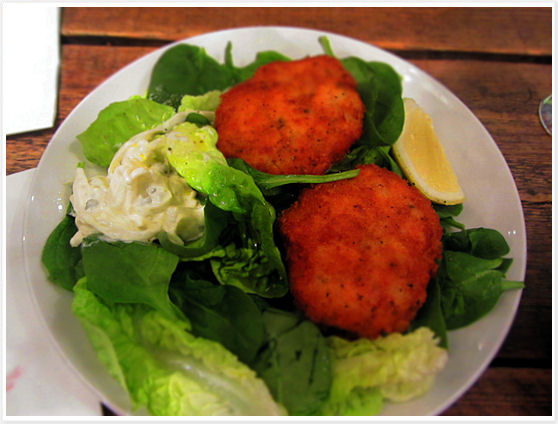 Take some time after your meal to shop the myriads of groceries and hampers lining the walls, all of which you can take home yourself.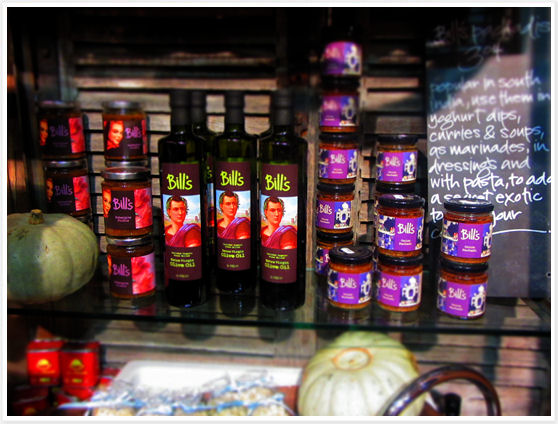 Bill's is a great pit stop for a quick bite while exploring Covent Garden. Every high street should have a place like this: friendly, warm, and bustling with enthusiastic foodies. If you live too far, there's always the new cookbook to bring a bit of Bill's into your home…
Bill's
St Martin's Courtyard 12 Upper St Martin's Lane London T: 0-207-240-8183