A good lemon pound cake recipe is one thing every cook should have in his/her repertoire. It's so versatile, transportable and bright it would cheer anybody up any season of the year. It's another case where using the 'real' ingredients is of the essence – any cake made with store-bought lemon juice pales in comparison with juicing your own citrus and gives off an acidic taste that's anything but natural…
I've had my fair share of lemon pound cakes and this one scores high  – it's insanely moist and has a pleasantly sweet flavor to curb my sweet cravings in the morning! Grapefruit juice in the batter and a lemon glaze on top gives this super tender cake a wonderful citrusy taste. It's a perfect breakfast companion.
Lemon-Glazed Citrus-Yogurt Pound Cake
Adapted from 'Food and Wine'
Makes 1 loaf  
Cake
2 cups cake flour
1 teaspoon baking powder
3/4 teaspoon baking soda
1/2 teaspoon salt
1/4 cup grapefruit juice
1/2 cup full-fat plain yogurt
1 stick unsalted butter, softened
1 cup granulated sugar
2 large eggs
1 teaspoon finely grated lemon zest  
Glaze
3 tablespoons fresh lemon juice
3 tablespoons granulated sugar
1/2 cup confectioners' sugar
2 tablespoons unsalted butter, softened  
MAKE THE CAKE: Preheat the oven to 350°. Butter and flour a 9 1/2-by-5-inch loaf pan. In a medium bowl, whisk the flour, baking powder, baking soda and salt. In a small bowl, whisk the grapefruit juice with the yogurt. In a medium bowl, using an electric mixer, beat the butter with the sugar at medium-high speed until fluffy.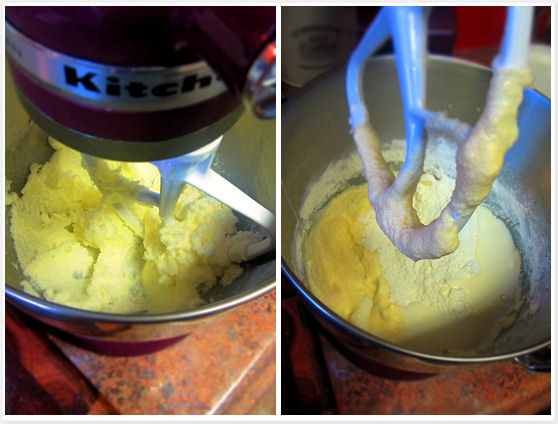 Beat in the eggs and lemon zest. Beat in the dry and wet ingredients in 3 alternating additions; scrape down the bowl as necessary and then scrape the batter into the prepared pan.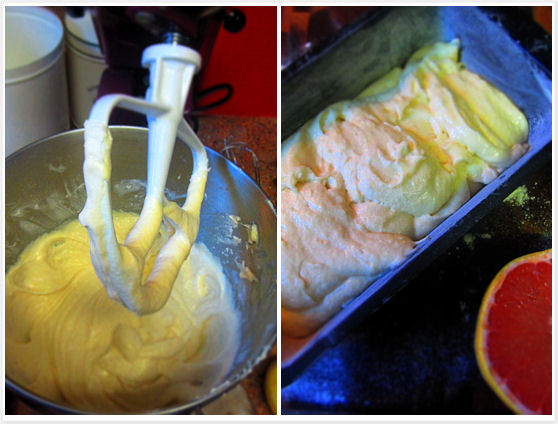 Bake for 50 minutes, until the top is golden and a toothpick inserted in the center comes out with moist crumbs attached. Tent the cake with foil halfway through baking to slow the browning. Transfer to a rack to cool for 20 minutes, then unmold and let cool.
MEANWHILE, MAKE THE GLAZE: In a small microwave-safe bowl, microwave the lemon juice and granulated sugar at high power for 20 seconds, until the sugar is dissolved. Transfer 2 tablespoons of the lemon syrup to a bowl and whisk in the confectioners' sugar and butter. Using a pastry brush, brush the lemon syrup all over the cake. Let stand for 10 minutes to allow the syrup to seep in.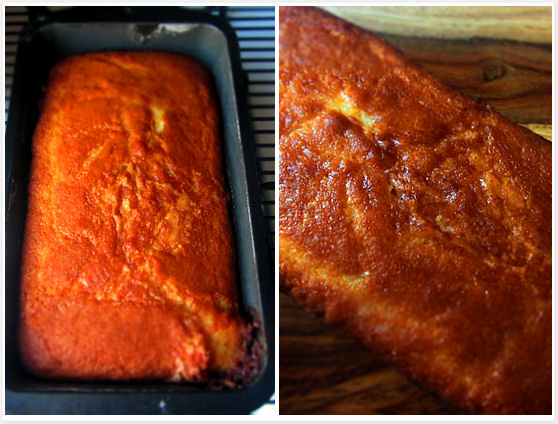 Spread the sugar glaze over the cake and let stand until completely dry, 30 minutes.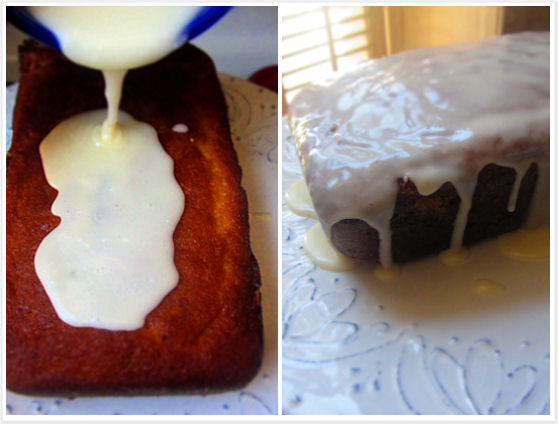 Slice and serve!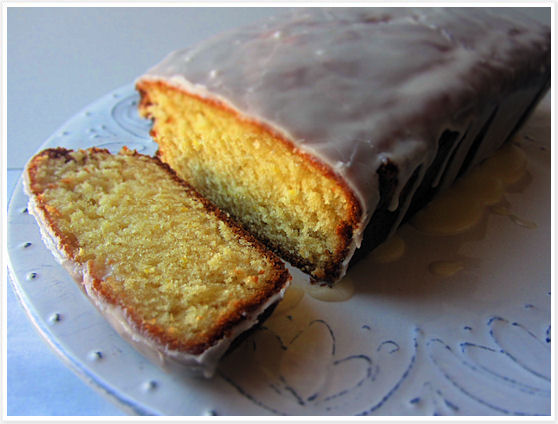 Print This Post