I had previously mentioned my deepest appreciation of Yotam Ottolenghi and his cuisine so the news of a restaurant opening from the team behind the much-loved London chain was music to my ears. NOPI truly delivers in everything you'd expect from the upscale and grown-up version of Ottolenghi: unusual but perfectly paired flavors in a light and slightly upscale Mediterranean decor – it works!
The main dining room is bright and elegant with white tiled walls complemented by plenty of luxurious gold and brass and a gorgeous marble floor. The lighting is spot on, the acoustic lets you converse agreeably with your neighbors and the relaxed ambiance makes you want to linger there all day long…it's that comfortable! The 'simple and chic' aesthetic is reflected in the cuisine too which as you would expect is a surprising marriage of Mediterranean with a Middle Eastern-Asian slant.
Like Ottolenghi, NOPI focuses on small sharing dishes, albeit the portion at Nopi was more generous. They'll recommend you order 3 dishes per person, but honestly we had two each and could barely finish our plates. The menu is divided into Veggies, Fish, Meat & Sweets, and veggies are definitely the stars of the show here.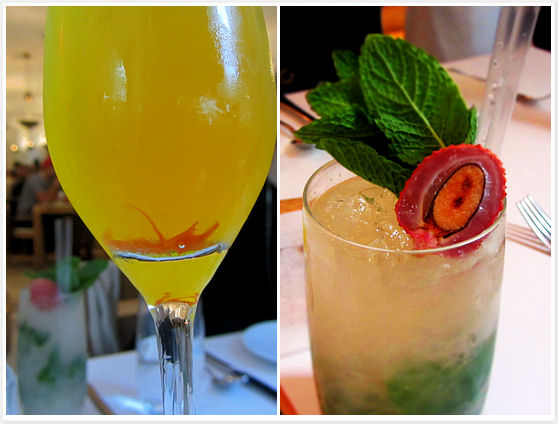 Cocktails: Saffron Chase (Chase English gin, Chase Elderflower, lemon, saffron syrup, and champagne) and a Grapefruit and Lychee Cooler (Lemon infused Ketel One vodka, lemon, grapefruit and lychee juices, mint) were fantastic.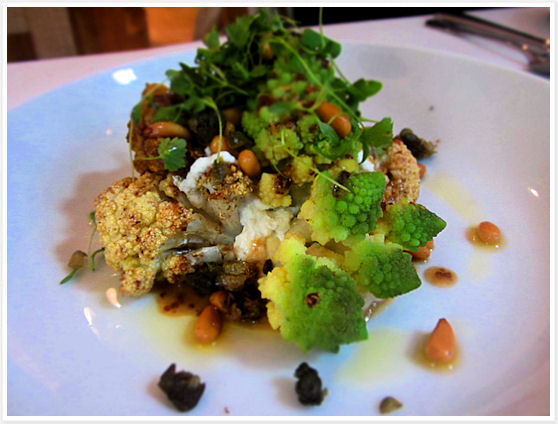 Roasted cauliflower, ricotta, golden raisins, capers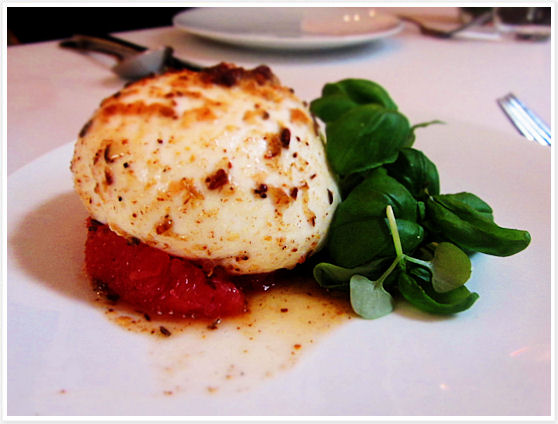 Burrata, Pink Grapefruit, Caraway and Baby Basil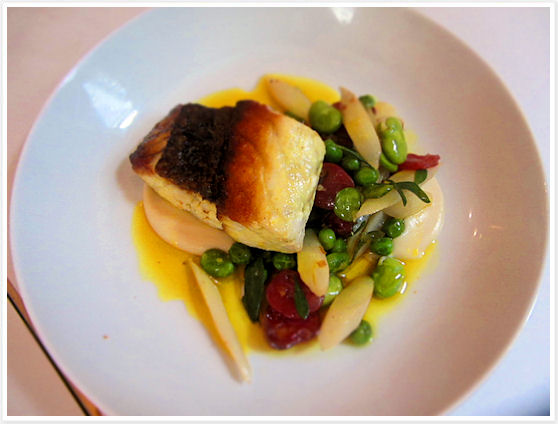 Seared barramundi, salsify, peas, broad beans, Chinese sausage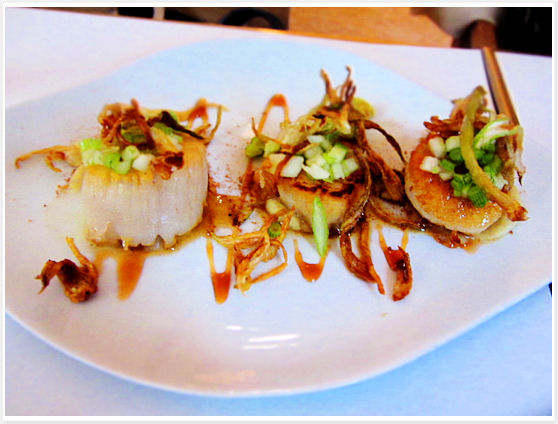 Seared scallops, fennel puree, apple salsa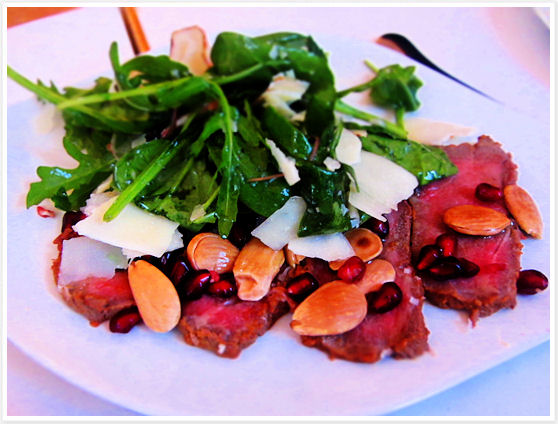 Roasted beef sirloin, almonds, spinach, pecorino sardo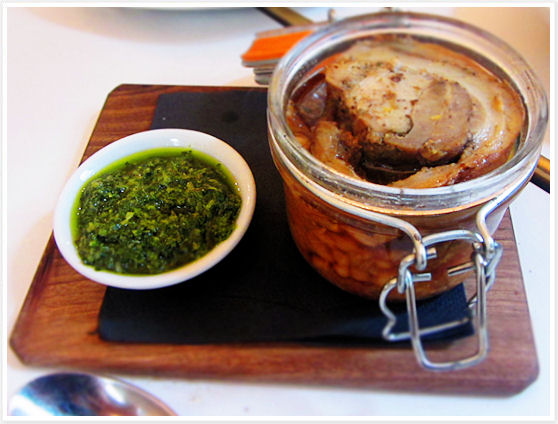 Slow cooked pork belly, coco bean cassoulet, salsa verde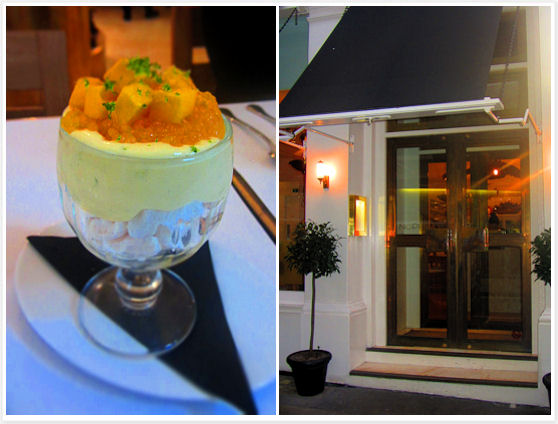 Lime curd, meringue, tapioca, mango
A very memorable meal, my top picks were the burrata, cauliflower, and the sirloin though every dish was excellent. NOPI is most definitely going to become a destination for the food alone. The decor doesn't hurt either, even the bathrooms are worth a little mention! A jewel box of faceted mirror wrapped room with endless reflections awaits you downstairs…if it wasn't for the clever sign on the floor saying "exit this way" the confusion of the space could keep you away from your guests for a little longer than usual.
In short, this is one of London's hottest new dining experiences not to be missed.
NOPI
21-22 Warwick Street London W1B 5NE T: 020 7494 9584
map