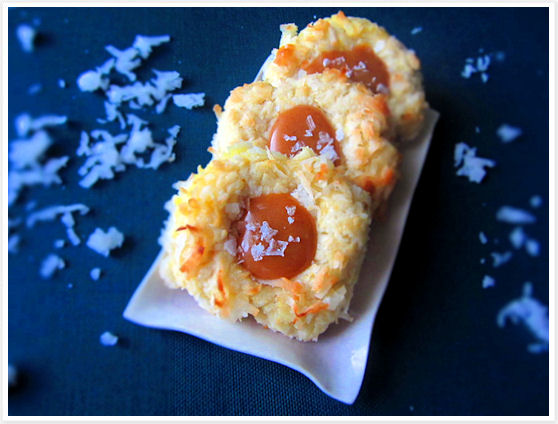 Most people know from an early age whether they belong in the 'sweet' or 'salty' group. Not me. Although everyone can testify of my sugary tendencies, I've always held a special place for salty snacks, almost to an equal measure. Being a Libra, I can't make up my mind most times so compromises are usually a godsend! This is where the 'salty-sweet' category comes in…
Mixing salt with something sweet always yield an explosive result that is so much more than the sum of its parts. I recently found myself weeping over the last few Dark Chocolate Sea Salt Caramels from Trader Joe's that had been my salvation over the Holidays. As I know they won't be available again until next Thanksgiving, I had to find a replacement, and quick! That is when I stumble upon this Coconut Thumbprint Cookies with Salted Caramel recipe – I was saved!
Sweet, simple, and unexpected in their flavor, these thumbprint cookies offer an amazing texture with the buttery base, crunchy coconut topping, and soft caramel center. You're in for a treat. Don't forget to sprinkle large sea salt flakes all over the top, it just wouldn't be the same without it. These are some of my favorite cookies of all time – the 'sweet & salty' group totally wins… Now I'm getting all my cravings filled in one delicious bite!

Coconut Thumbprint Cookies with Salted Caramel
Adapted from Martha Stewart's Living Magazine
Active time: 1 hour
Total time: 1 hour 45 min.
Makes 50 cookies
3 sticks unsalted butter, room temperature
1 cup sugar
1½ teaspoons pure vanilla extract
3½ cups all-purpose flour
Table salt
2 large eggs, lightly beaten
12 ounces sweetened flaked coconut
44 small soft caramel candies (12 oz), such as Kraft
6 tablespoons heavy cream
Large, flaky sea salt, such as Maldon

Preheat oven to 350°F. Beat together butter and sugar  with a mixer on medium speed until pale and fluffy, then beat in vanilla. With mixer on low, gradually add flour and ½ teaspoon salt, and beat to combine. Press dough together in plastic wrap…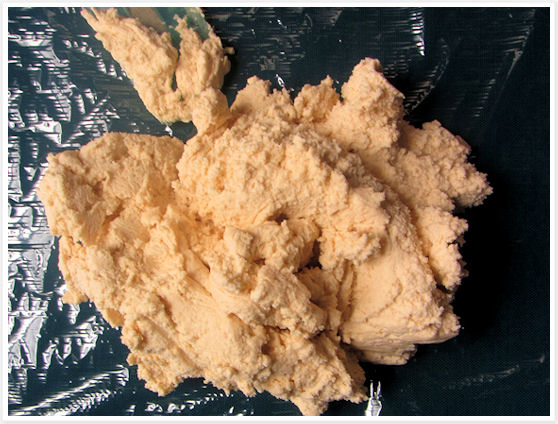 …then roll into 1¼-ich balls.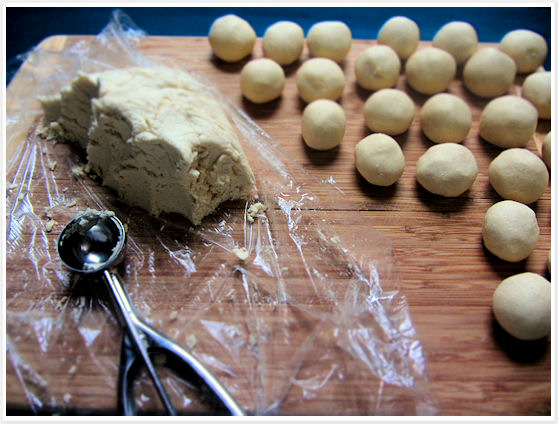 Dip each ball in beaten egg, and roll in coconut.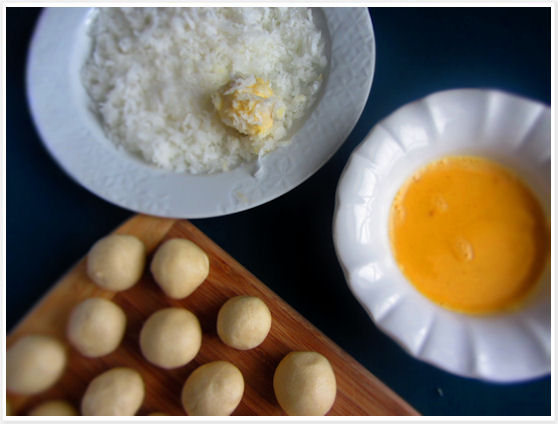 Place balls on parchment-lined baking sheets, and press an indentation into each with your thumb. Bake for 10 minutes, then remove sheets from oven, and re-press indentations. Bake cookies until golden, 9 to 10 minutes more. Let cool on wire racks.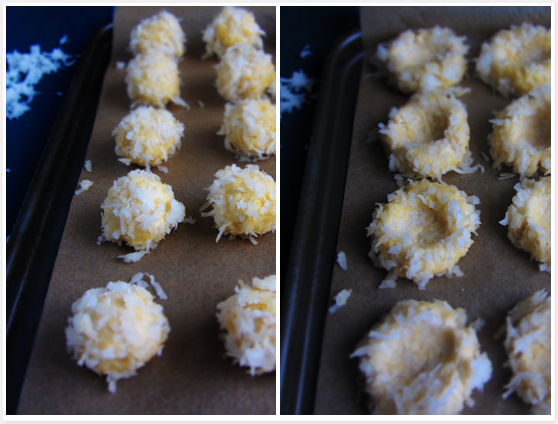 Place caramels and heavy cream in a small saucepan over low heat. Cook, stirring constantly, until the caramels are melted and mixture is smooth, 4 to 6 minutes.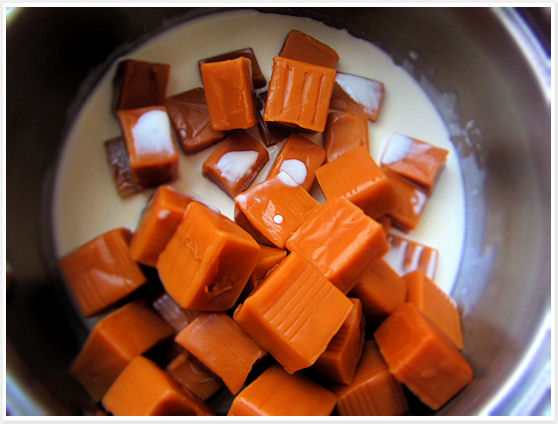 Spoon into indentations in cookies, and sprinkle with sea salt. Rewarm caramel if it hardens before all cookies are filled.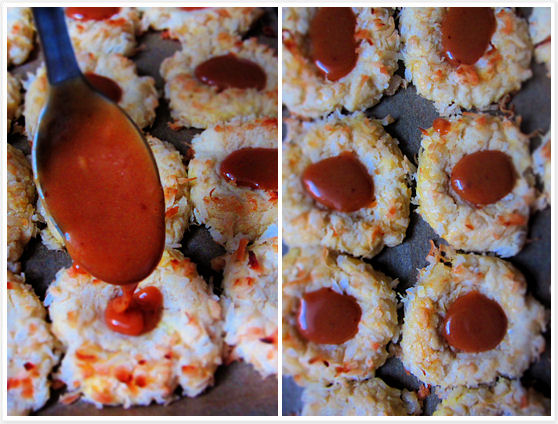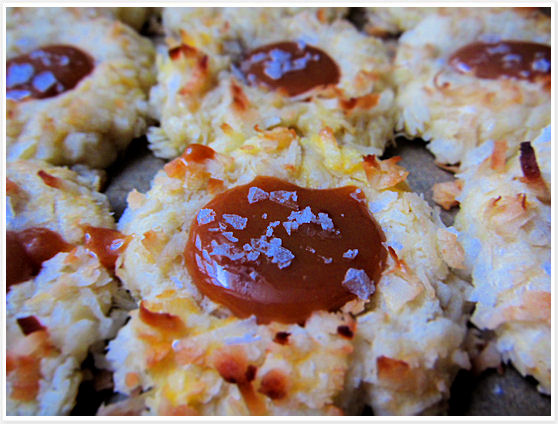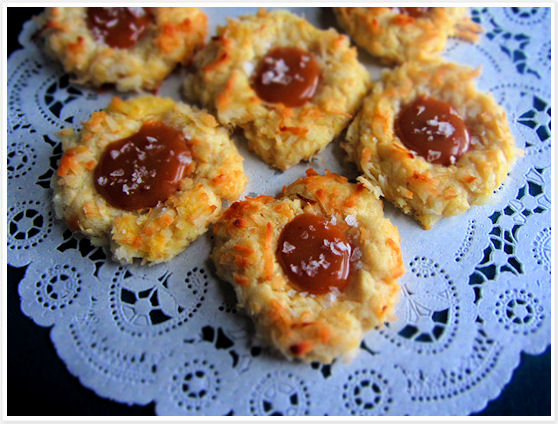 Print This Post