If you've never heard of pork tinga, it is basically the Mexican version of our American BBQ: tender pulled pork, slowly cooked, and packed with heat and some major flavors. I'm a huge fan of chipotle peppers in adobo sauce and always have a can handy to spice things up, enjoying their wonderful smokiness with anything from meat to chili to salsa. Here they add a pleasant kick to a tender stew of pork, spicy chorizo, and potatoes, creating the perfect filling for hearty tacos.
This is a great 'get-together' dish as it'll feed a lot of people and can easily be made ahead and reheated just before serving, leaving you plenty of time to mingle. The flavor is rich and spicy with incredible depth – a fantastic Mexican recipe from chef Rick Bayless for a low-stress dinner party…or a lot of leftovers!


Serve with a fruity, rich Syrah or favorite Mexican beer.

Pork Tinga
Adapted from Rick Bayless's recipe
Active time: 45 minutes
Total time: 1hr 45 minutes
Serves 4
  1 1/4 pounds trimmed boneless pork shoulder or butt, cut into 1 1/2-inch cubes
1/4 teaspoon dried marjoram
1/4 teaspoon dried thyme
3 bay leaves
3/4 pound red potatoes, cut into 1/2-inch dice
2 tablespoons vegetable oil
1 large fresh chorizo, casing removed
1 medium onion, finely chopped
1 garlic clove, minced
One 28-ounce can peeled Italian tomatoes, chopped and drained
2 chipotle chiles in adobo, seeded and minced, plus 4 teaspoons sauce
Salt and sugar, for seasoning   Garnish: avocado, red onion, queso fresco, flour tortillas  

In a large saucepan, simmer the pork, marjoram, thyme and bay leaves in 4 cups of salted water, partially covered, until the meat is tender, 45 minutes.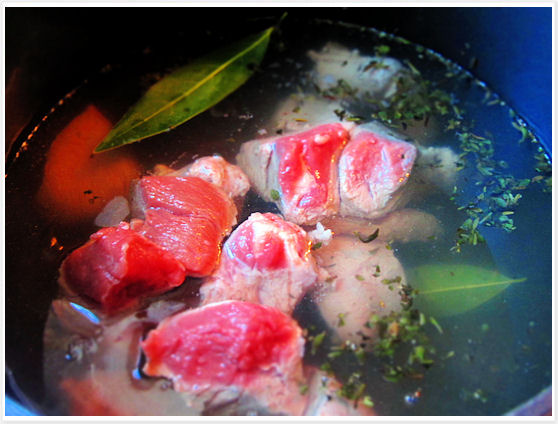 Using a slotted spoon, transfer the pork to a plate; let cool slightly, then tear it into smaller pieces. Skim the fat from the pork broth; reserve 1 1/2 cups.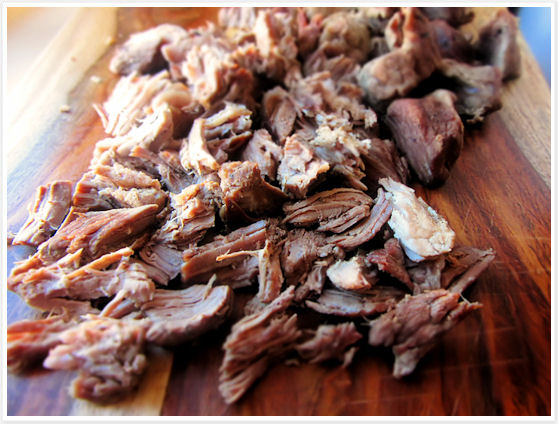 In a large saucepan of boiling salted water, cook the potatoes until just tender, about 8 minutes. Drain well.
In a medium, deep skillet, heat the oil. Add the chorizo and stir over moderately low heat, breaking it up, until cooked through, 10 minutes; transfer to a plate.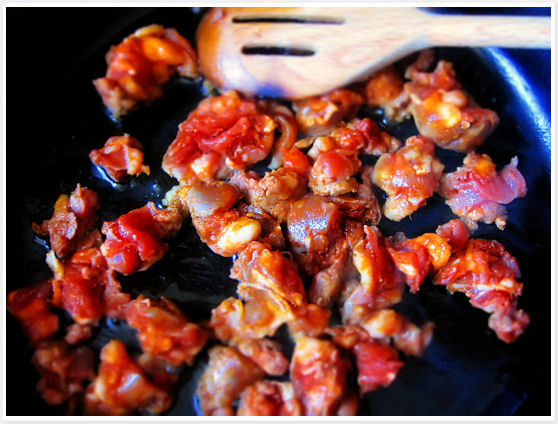 Add the pork and onion to the skillet and cook over moderate heat, stirring, until well-browned, 10 minutes. Add the garlic and cook for 1 minute. Stir in the tomatoes and chorizo and cook for 5 minutes.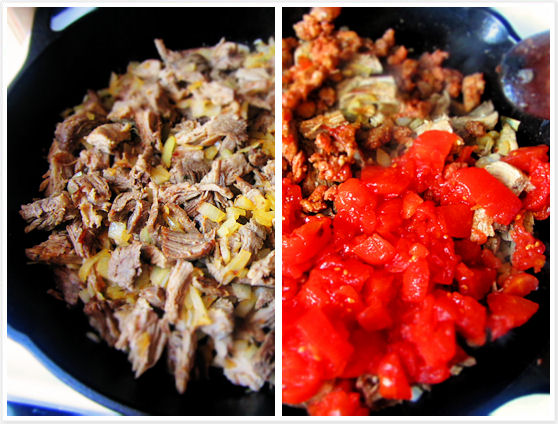 Add the potatoes, chipotle, adobo sauce and the 1 1/2 cups of pork broth; simmer for 10 minutes.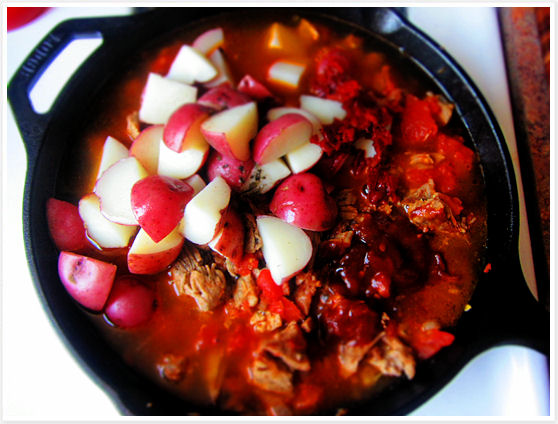 Season with salt and a pinch of sugar and serve with flour tortillas, sliced avocado, red onion and queso fresco.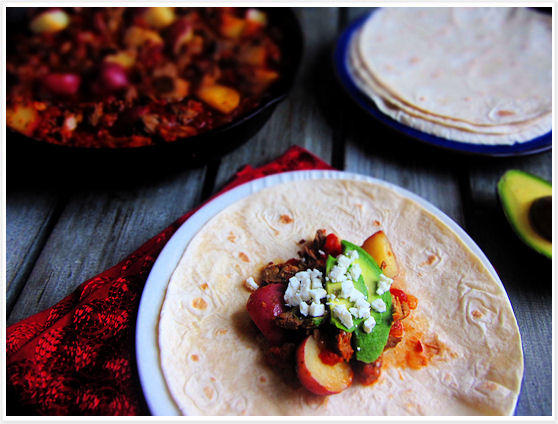 Print This Post