In a city mostly known for its carnivorous tendencies and where the go-to spots have always been centered around meat as the main draw (think APDC, Schwartz, Joe Beef, etc.), it's a relief to see that Montreal can also pull the seafood card avec brio with the opening last year of Le Filet. From the start, the pedigree of the place was already way up, knowing it was owned by the impressive duo behind one of Montreal's very best restaurant Le Club Chasse et Pêche. They had set up on a mission to prove that it was possible to find in Montreal exceptional, regionally caught seafood and I think they totally delivered.
What makes Le Filet stand out so much is not just the quality and creativity of the food but the modern and refined presentation which is a big notch above other popular seafood eateries that have opened recently with a more casual pub/bistro feel, such as Le Bremner.  What you get here is meticulous presentation and extremely well-trained servers that make your visit to Le Filet from the moment you walked in to the moment you're out a real pleasure.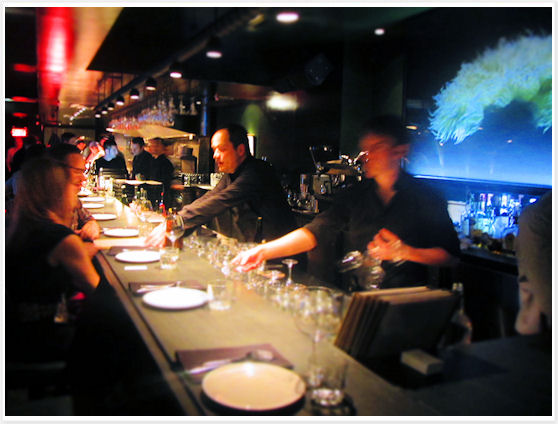 Located on a stretch of Mont-Royal Avenue that isn't particularly booming with eateries, it's a surprise to stumble upon this buzzing restaurant across the street from Jeanne Mance Park. My only downside is in the space itself – very dark with low ceilings and black walls, it has a sort of nightclub feel to it, lightened up here and there by luminous underwater artworks and deep red tablecloths, with noise levels to match when the place is packed which is the case most nights.
It more than makes up for it with the food though which could be described as 'fine French seafood tapas with an Asian twist'. The menu is divided into sections: Oysters, Mont-Royal Salads, Raw, Broths & Shellfishes, Warm Tide, Home Made Pasta, Amphibians and Earthly, and choosing only a few items might just be the hardest thing you'll have to do that week. All the plates are small and meant to be shared (usually 2-3 per person will be plenty) and your super knowledgeable waiter can easily handpick the perfect selection for you. With a little guidance from ours, we ordered from most categories and devoured a true feast as shown by the pictures below. The grilled octopus was a standout and the sweetbreads a wonderful surprise…
Salad: Scallops, avocado, orange, beet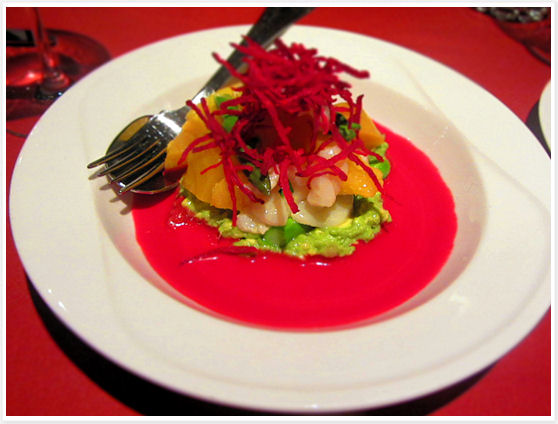 Raw: Fluke, japanese plum, wasabi, cucumber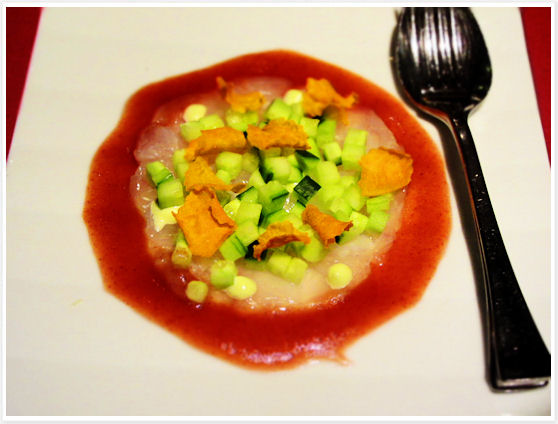 Warm tide: Grilled Char, cauliflower, couscous, curry sauce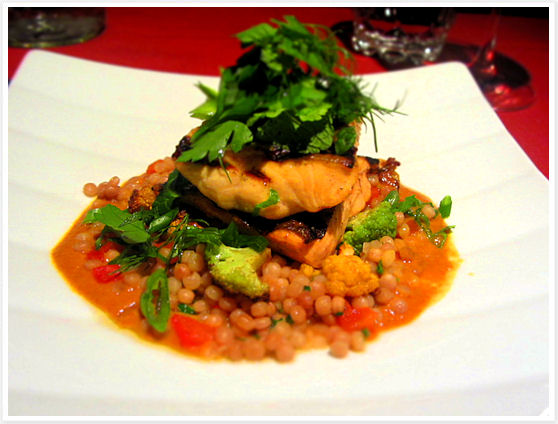 Earthly: Mushroom tart, snails, bacon, arugula pesto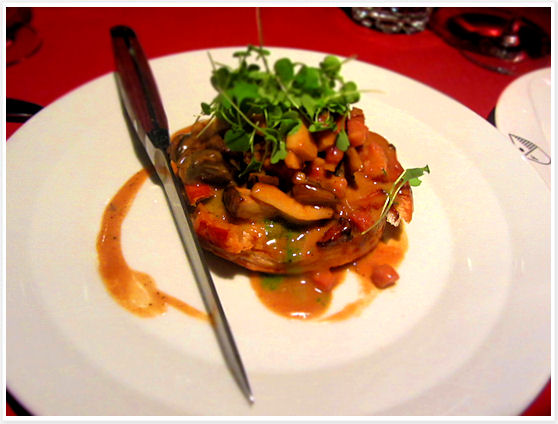 Amphibians: Sweetbread, lobster ravioli, jerusalem artichokes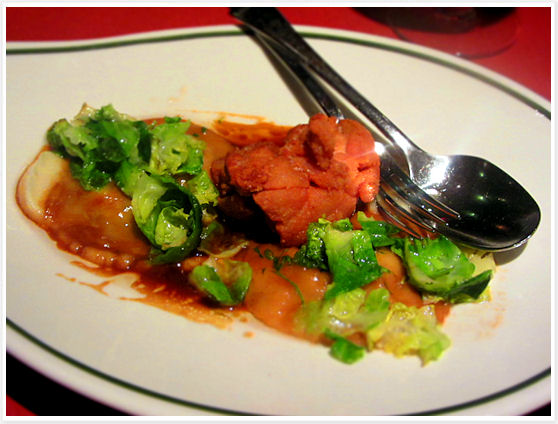 Amphibians: Grilled octopus, marrow, cherry tomatoes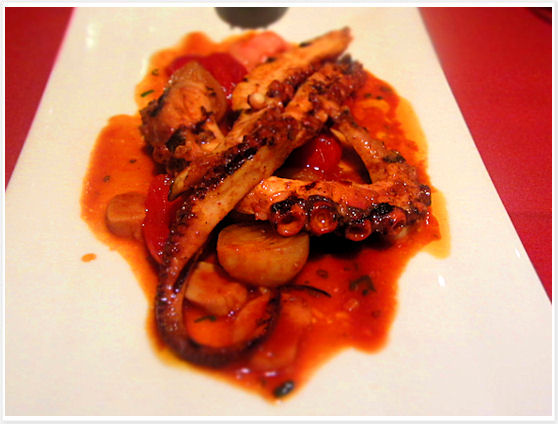 The finale was a scrumptious, sweet maple-based tart…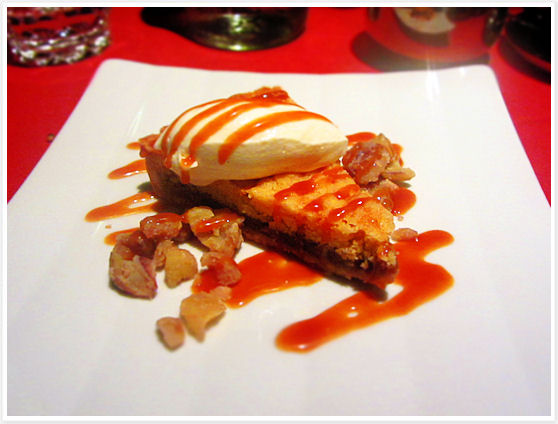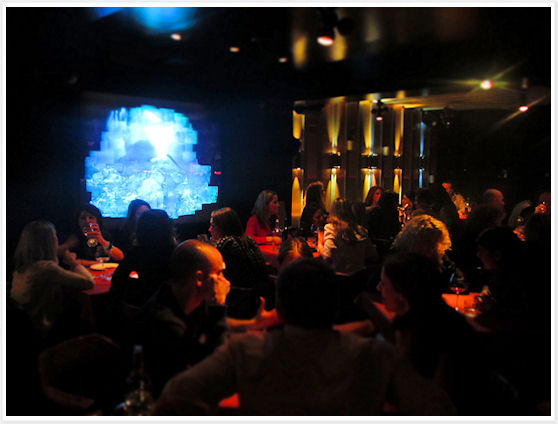 Le Filet
219, avenue du Mont-Royal Ouest Montreal, QC T: (514) 360-6060
map