It's hard to get a reservation at Annisa. It might take you weeks, possibly even months but it's all going to be worth it in the end when you finally sit down and enjoy Chef Lo's exquisite creations. One of the most respected chefs in the country, Anita Lo opened Annisa back in 2000 and it is still today one of New York City's top restaurants.
The dishes are highly refined and unlike anything you'll find in the city. Each of them combine Chef Lo's Asian roots, numerous travels abroad and her classic French technique into something truly special and quite inimitable. Exotic and hard to find ingredients impart new and exciting flavors without screaming 'extreme fusion', so delicately sneaked in they contribute in big part to the magic of Lo's haute cuisine.
I had done my research as always and opted with my friend to mix up a few of her famous signature dishes with some new creations. Everything we ate was delightful but I must say Lo's foie gras soup dumplings and miso-marinated filet of sable were the big hits as they've been for years, and rightfully so. You can either order a la carte, which is what we did, or go with one of the well priced tasting menu – $75 five course or $95 seven course.
An amuse-bouche of salmon mousse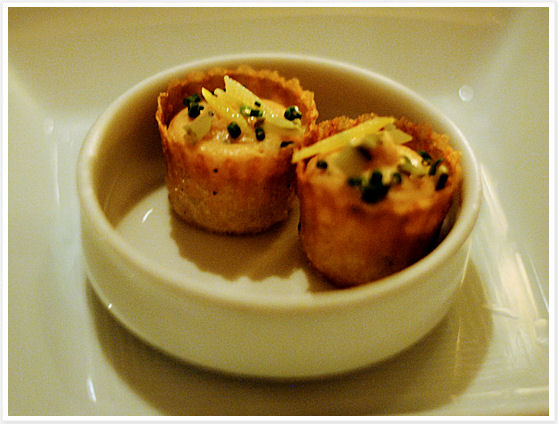 Ceviche of Fluke with black lime and radishes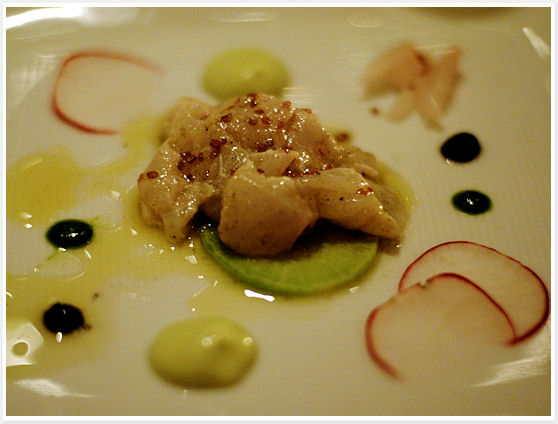 Seared Foie Gras with Soup Dumplings and Jicama – can it get better than this?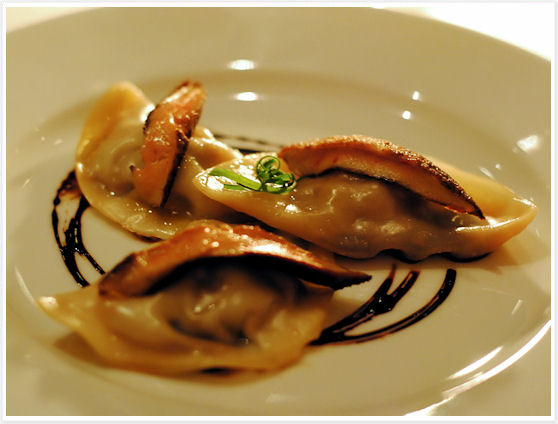 Miso Marinated Sable with Crispy Silken Tofu in a Bonito Broth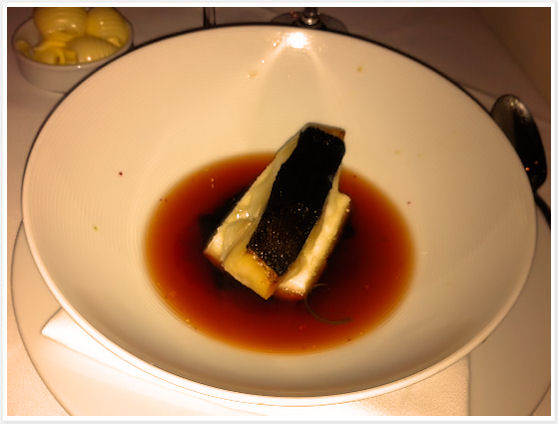 Rabbit with Red Scallions and Japanese Curry served two ways: fried and sliced like Japanese katsu and mirrored by a rolled-up rabbit loin.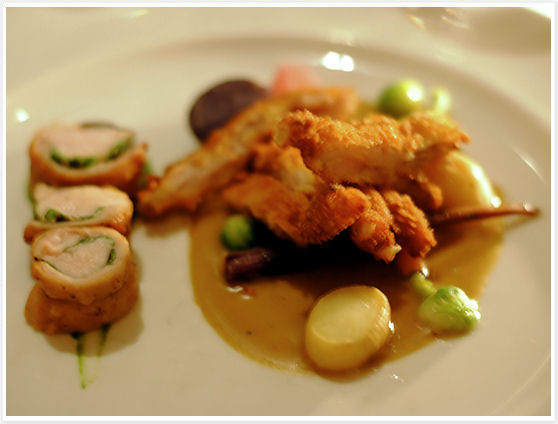 Poppyseed Bread and Butter Pudding with Meyer Lemon Curd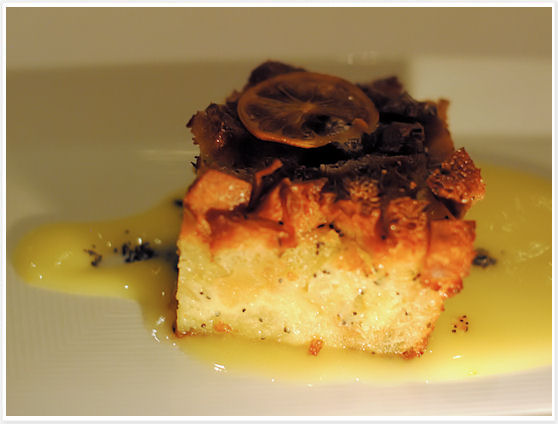 Unlike the food which is bright and powerful, the restaurant has a soft and supple aspect with gently swaying curtains and muted cream decor. It encourages calm conversations, most likely spent talking about how wonderful the meal is, and intimate rendez-vous with serious foodies.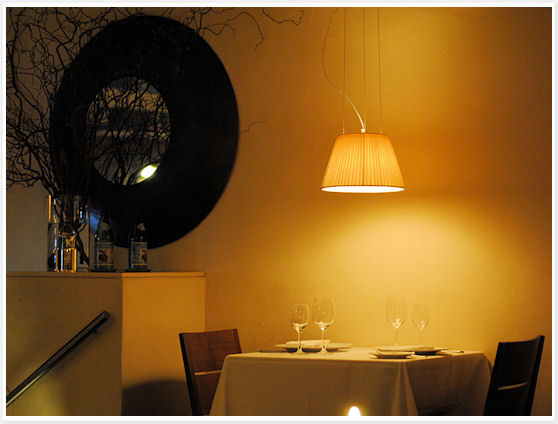 Annisa is quite small (hence the difficulty in getting a reservation!) and the perfect place for a civilized dinner date, gazing out onto picturesque Barrow Street in the West Village.  Make sure you plan ahead and invite your favorite gourmands and relatives for a special occasion. You'll definitely find me coming back, I've officially joined the ranks of Anita Lo's giant fan base.
Annisa
13 Barrow Street (at W. Fourth Street) New York, NY T: (212) 741-6699
map