A little bit of truffle oil adds a touch of decadence to this extremely quick and easy meal. I always have a small bottle in my pantry to instantly elevate pasta dishes and crostinis, but I must say drizzling it over this pizza is probably the best use I've made of it so far! Four ingredients and a few minutes is all you need to put together this crisp masterpiece.
I've used sliced cremini mushrooms though you could easily make it even more special by adding some wild ones and even rehydrating dried porcinis which I bet would work out really well here. As for the cheese, Fontina is worth seeking out as it melts like a dream and its earthy, boldly fruity taste is the perfect companion to any types of mushrooms. Taleggio would also be a good candidate. While the truffle oil is optional, and you'll still have a delightful mushroom pizza without it, you'd truly be missing out by omitting it, trust me!

Truffled Fontina and Mushroom Pizza
Adapted from
Gourmet Magazine
Active time: 10 minutes Total time: 30 minutes Makes 4 servings   1 pound pizza dough, thawed if frozen
1/2 pound sliced mushrooms
3/4 pound cold Italian Fontina (or Taleggio), rind discarded and cheese sliced
1 teaspoon white truffle oil (optional)  

Put a large heavy baking sheet (17 by 14 inches) on lowest rack of oven, then preheat oven to 475°F.
Stretch out dough on a lightly floured surface, pulling on corners to form a roughly 16- by 13-inch rectangle. Transfer to a tray lined with parchment paper. Lightly prick dough all over with a fork.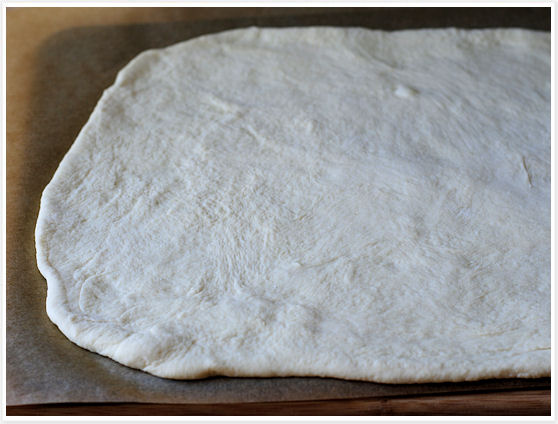 Slide dough (still on parchment) onto hot baking sheet. Bake until top is puffed and pale golden in patches, 6 to 10 minutes.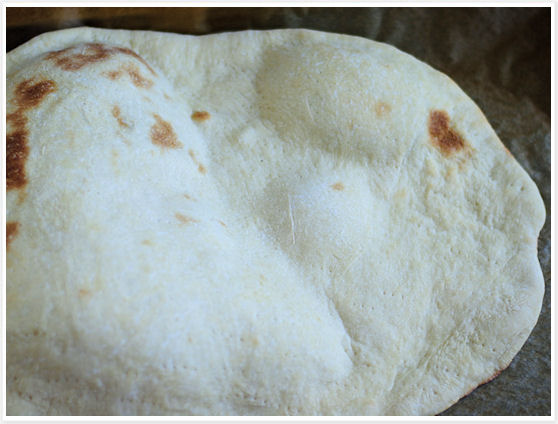 Remove from oven; prick any large bubbles with a fork and flatten. Scatter mushrooms over crust.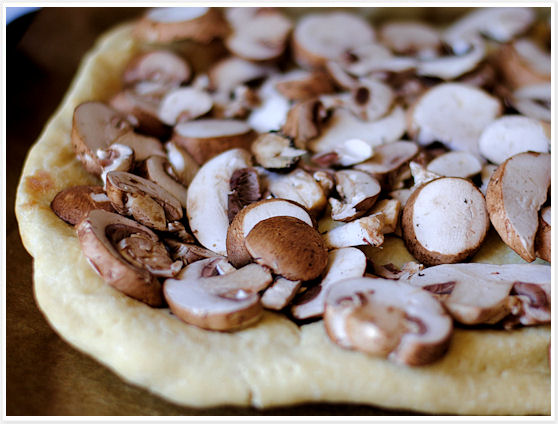 Then season with salt and pepper and lay cheese on top.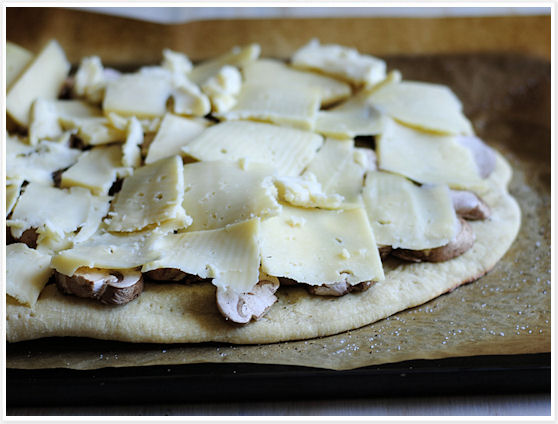 Bake pizza until edge of crust is deep golden and cheese is bubbling and golden in patches, 8 to 10 minutes.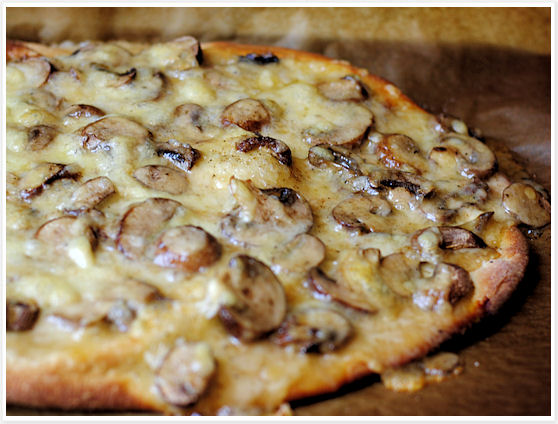 Drizzle with truffle oil (if using) and season with pepper. Serve immediately.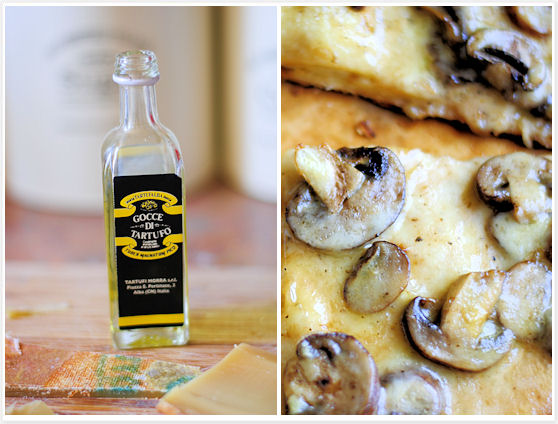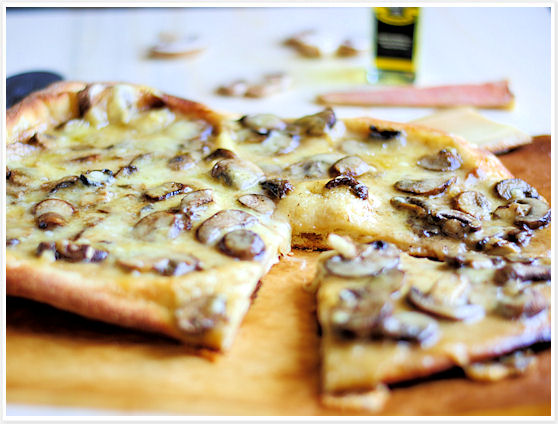 Print This Post