Warmer weather and extending daylight make us long for days at the beach and breathing that salty air. While there's not much we can do about Manhattan's often questionable breeze, there is a place that is sure to bring you close to the sunny coast without ever leaving the city: Ed's Lobster Bar.

The intimate lobster shack provides some of the most authentic New England–style seafood dishes in the City in a no frills space in Nolita. The nautical décor, white brick walls and chalk board menu give that New England feel the second you walk in.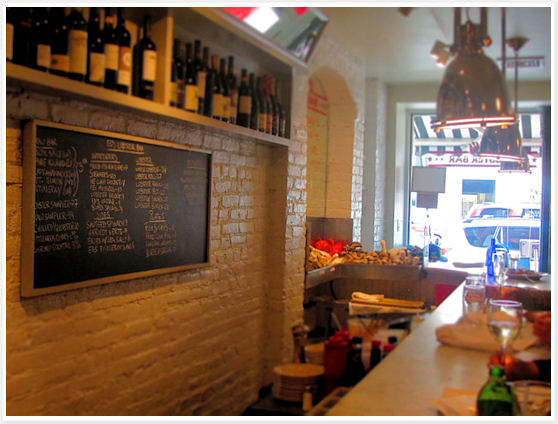 We sat down at the long, skinny bar which is the best place to enjoy the scenery and also guarantee speedy service. They have a nice selection of wine, beers, and cocktails to accompany the classic menu of lobster rolls, oysters, chowders, etc. Everything we had was fresh, simple and bursting with sea nostalgia. Though we didn't go for the popular lobster roll, our selection kept us pretty full and happy for lunch…
Oyster Sampler (chef's selection)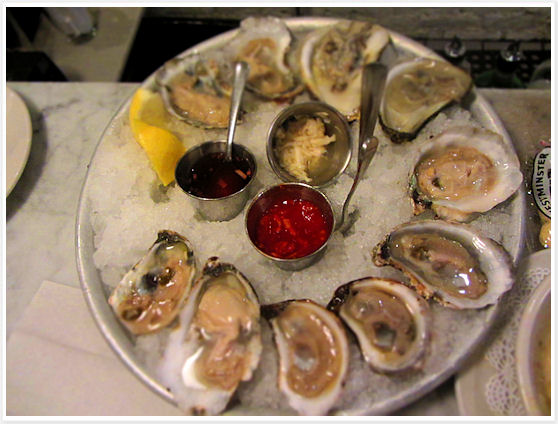 A great, casual place for lobster and seafood lovers. It's always busy and since they don't take reservations, you may want to try to go at brunch and lunch hours to avoid the dinner rush.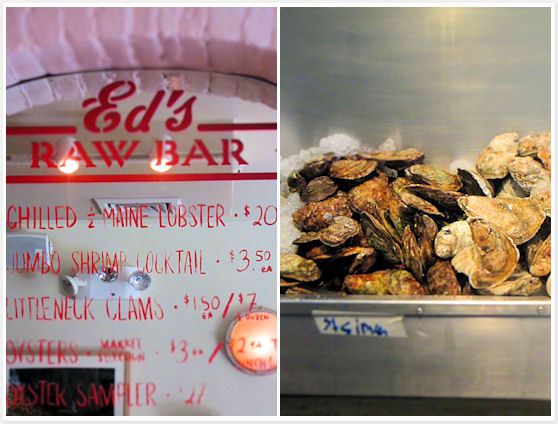 Ed's Lobster Bar
222 Lafayette Street New York, NY 10012 T: (212) 343-3236
map