Pork with Grapes and Tarragon
29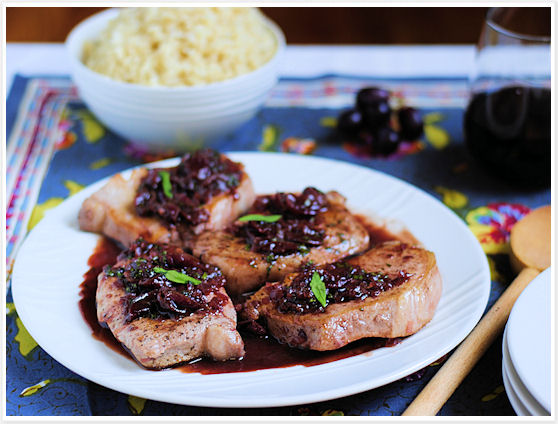 Fruits have often been paired with meat to create sweet and comforting dishes, and you're probably thinking of apples, peaches, and pineapples first. Grapes on the other hand are rarely considered for more than a healthy snack and I love how they become the star of this pork dish. They contribute not only a sweet and rich taste here, but also all the health benefits of this low-fat dinner which is super good for you, thanks to the tannins in the grapes and the red wine.
Pan-roasting the grapes brings out their succulent sweetness as well as their rich and beautiful color and the tarragon gives just a little kick of freshness and color contrast for a visually very pleasing meal! Keep the healthy vibe going by pairing this with a side of brown rice to soak up the tasty juices.

Pork with Grapes and Tarragon
Adapted from Food and Wine magazine
Total time: 30 minutes
Makes 4 servings
*serve with brown rice or roasted potatoes
  2 tablespoons extra-virgin olive oil
Four 4-ounce boneless pork loin chops
Kosher salt
Freshly ground pepper
1½ cup black or red seedless grapes (6 ounces), halved
2 tablespoons minced shallots
1 tablespoon sugar
1 tablespoon red wine vinegar
1/2 cup dry, fruity red wine
1 cup chicken stock or low-sodium broth
2 teaspoons chopped tarragon  

In a very large skillet, heat the olive oil until shimmering. Season the pork with salt and pepper and add the chops to the skillet. Cook over moderately high heat, turning once, until lightly browned and nearly cooked through, about 6 minutes. Transfer the pork to a platter, cover loosely and keep warm.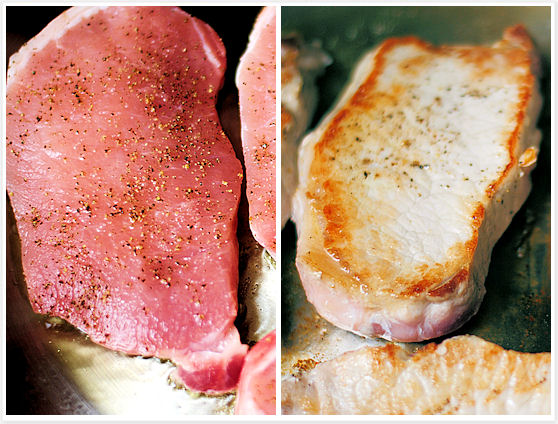 Add the grapes to the skillet and cook until lightly browned, about 3 minutes.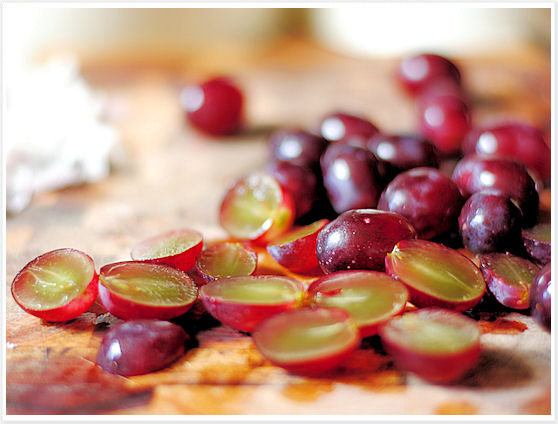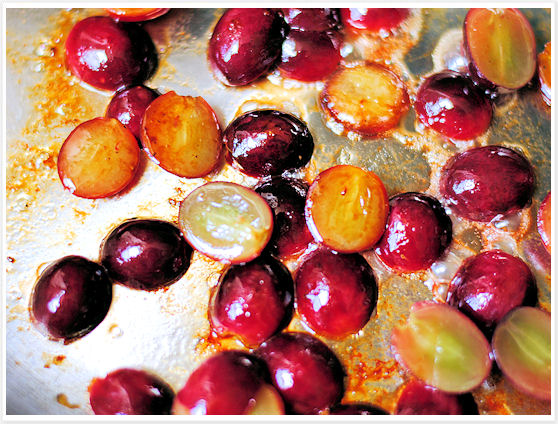 Add the shallots and sugar and cook, stirring, until the sugar dissolves, about 1 minute. Add the vinegar and cook until nearly evaporated, about 1 minute.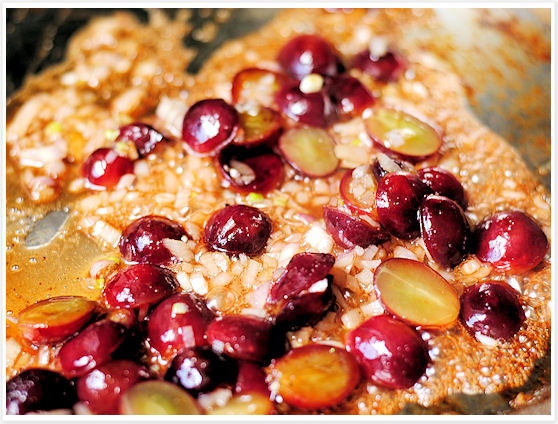 Add the wine and boil over high heat until reduced by half, about 3 minutes. Add the stock and boil until reduced by half, about 4 minutes.
Return the pork and any juices to the skillet and simmer until the chops are just cooked, about 2 minutes.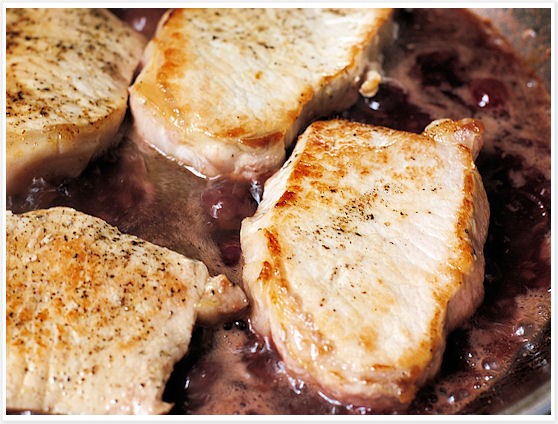 Transfer the pork to plates. Boil the sauce until thick and glossy, about 2 minutes. Stir in the tarragon and pour the sauce over the pork. Serve right away.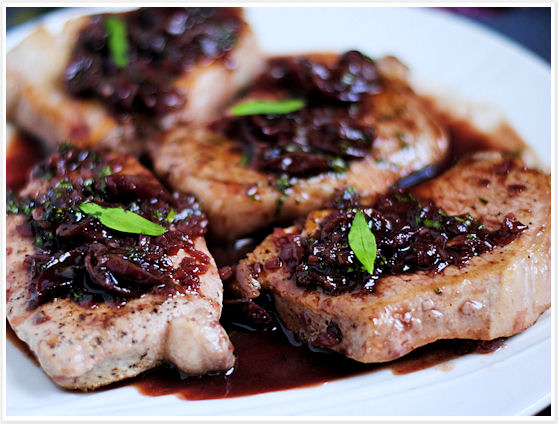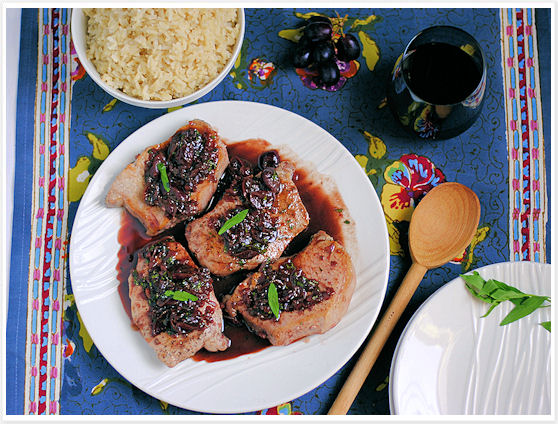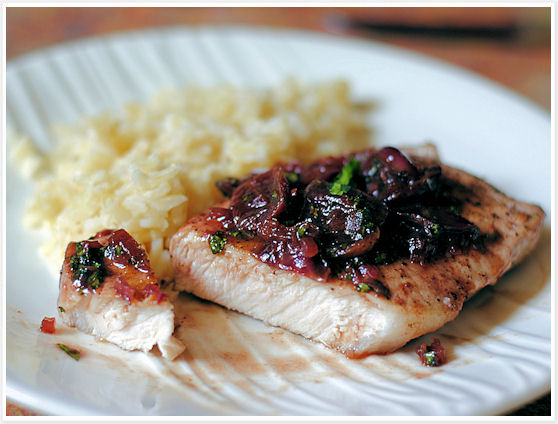 Print This Post