A perfect marriage of cool design and even cooler food, Dock Kitchen is tucked away in the newly redeveloped Portobello Dock complex in West London. The remote location is a nice little walk from the Portobello Market and features Tom Dixon's lighting and furniture whose shop sits right underneath the restaurant.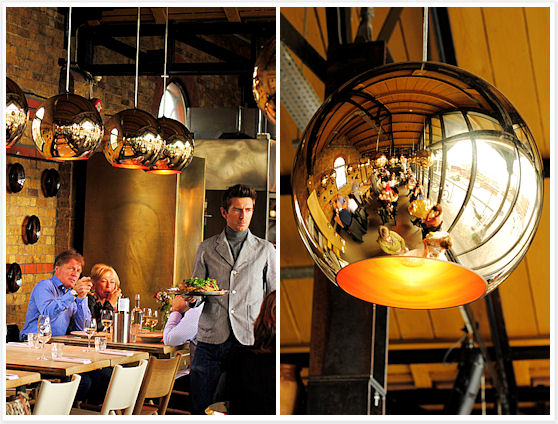 We have to be grateful that Dock Kitchen, which started as a pop-up canteen for the London Design Festival, got so popular it turned into a permanent fixture. At first glance one would think its success stems from the good looking interiors, but once you've had a taste of Stevie Parle's menu you'll know that what's on your plate is what's been attracting all those foodies for over 1.5 years now.
An award-winning chef and ex- River Café and Moro, Stevie is a master at what I would call 'explorative cuisine', changing his menu on a whim to reflect a particular ingredient in season, a far flung place he recently visited, or just an inspirational idea he's dying to test in the kitchen. The spontaneity of it all is what I love about the place as it relates so much to the way I enjoy my food. The dishes are simple yet perfectly composed and mouthwatering wonderful – I wish I could be fed like this every day! At lunchtime and for the weekend brunch you'll find a small, daily-changing a la carte menu while the evenings are a succession of set menu supper clubs focusing again on a place, an ingredient or anything else he fancied lately! When we visited for Sunday brunch there was a clear Middle Eastern inspiration going on in which we savored:
 Flat bread drizzled with olive oil and spices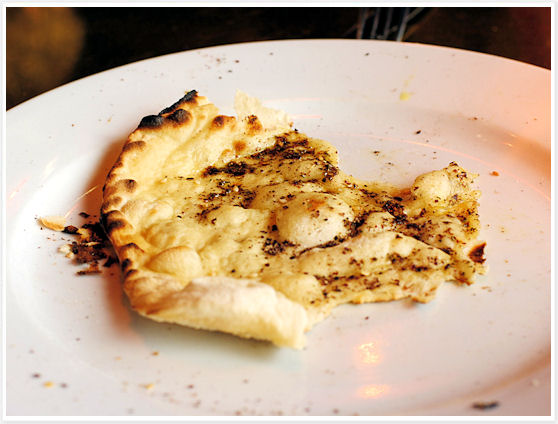 Suffolk mutton shoulder slow cooked in Kashmiri spices, rose water, almonds, poppy seeds, yoghurt and saffron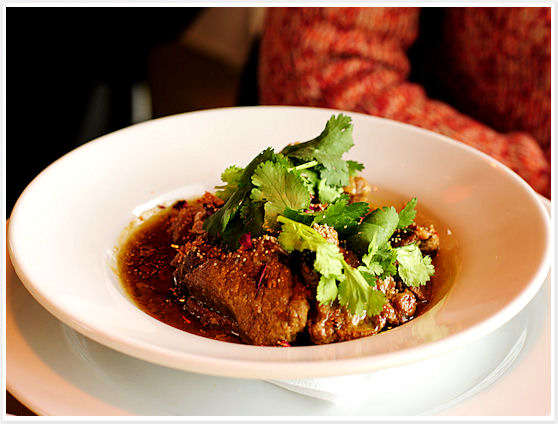 Chaat spiced potatoes and saag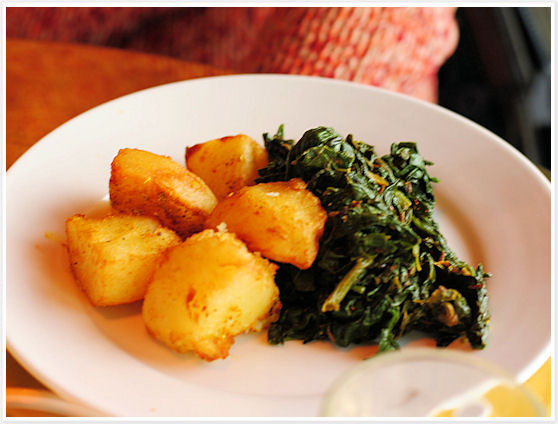 Cornish red chicken roasted with all spice, cardamom and mastiha with spinach and farro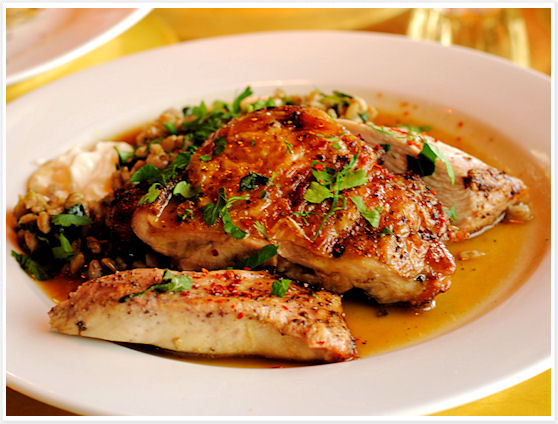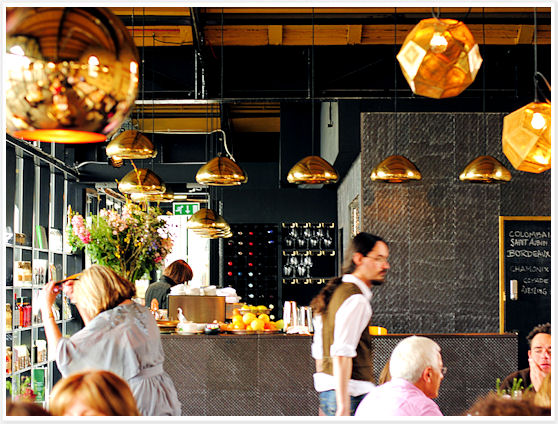 An impressive meal and decor which will have you come back again and again especially since you'll never be served the same thing twice. I also suspect their big outdoor terrace will become one of the best hangout in West London in the coming months. As sad as I am to be living oversees, I did bring a bit of the Dock Kitchen with me to New York by purchasing their new cookbook… expect to see some recipes popping out here sometimes soon!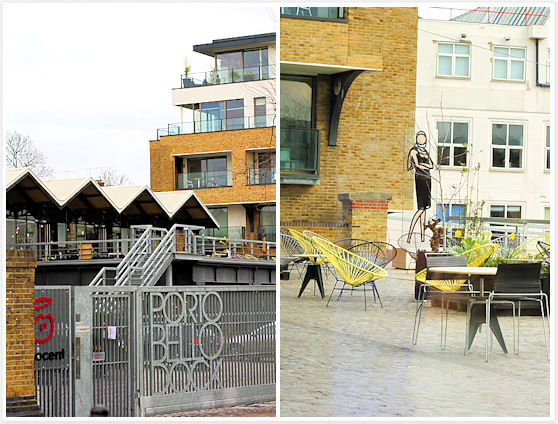 Dock Kitchen
Portobello Docks 344/342 Ladbroke Grove Kensal Road W10 5BU Tel: 020 8962 1610
map