Celebrated as a sign of spring's arrival, ramps are usually the first fresh greens of the year and have started popping out these past few weeks at local farmer's markets. They won't be available for long so you really should snatched them now and make the most out of these garlicky wild onions. Still fairly unknown to the masses since they rarely show up at grocery stores, ramps are essentially wild leeks and can replace leeks and scallions in any recipes with the added bonus of being able to use their green leaves as they don't turn bitter like their more common counterparts.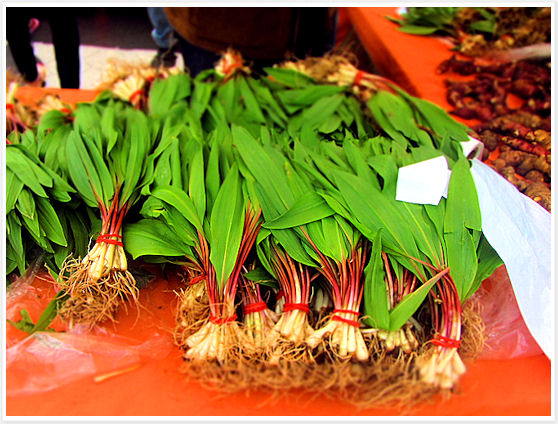 This light soup packs a punch and is a great way to showcase the ramps' delicate taste and amazing color. I won't lie, cleaning the ramps is a time-consuming process but well worth the effort to get this once-a-year treat. Cooking the oniony bulbs brings out their natural sweetness and adding the bright green stems to the soup lend a vivid green color to this quintessentially spring  soup.

Ramp Soup
Adapted from Gourmet
Active time: 45 minutes
Total time: 1¼ hour
Makes 4 cups
  1 pound ramps
1/2 sweet onion such as Vidalia or Walla Walla, thinly sliced
1/4 teaspoon white pepper
2 tablespoons vegetable oil
1/3 cup dry white wine
3 1/2 cups reduced-sodium chicken broth
1/4 cup grated Parmigiano-Reggiano
2 tablespoons unsalted butter  

Trim roots from ramps and slip off outer skin on the bulbs if loose.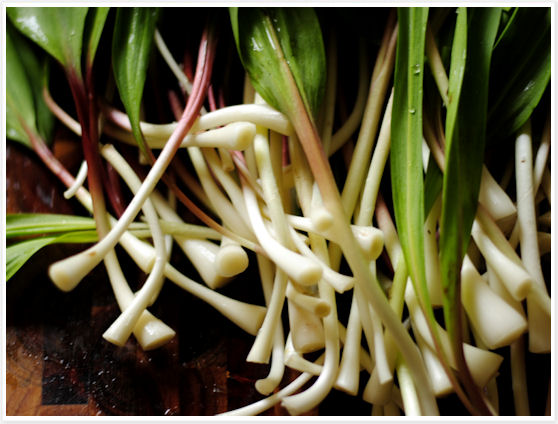 Cut green tops from ramps and coarsely chop enough greens to measure 3 cups (reserve remainder for another use). Thinly slice ramp bulbs, including pink stems.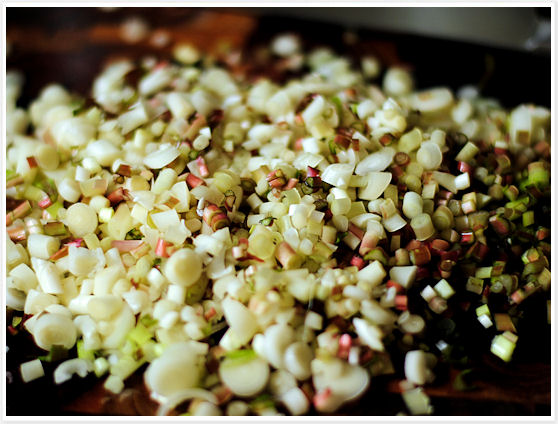 Cook ramp bulbs, onion, white pepper, and 1/2 teaspoon salt in oil in a large heavy saucepan over medium heat, stirring occasionally, until softened, about 10 minutes.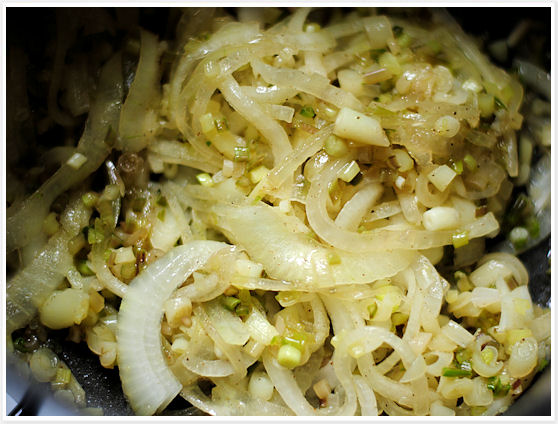 Add wine, then boil over high heat, stirring occasionally, until evaporated completely. Add broth and simmer, partially covered, stirring occasionally, until onions and ramps are very soft, about 20 minutes. Stir in ramp greens and boil 1 minute.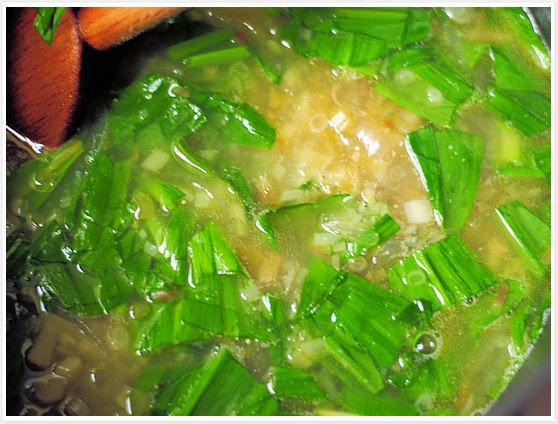 Working in batches, purée soup in a blender until very smooth, about 1 minute per batch (use caution when blending hot liquids).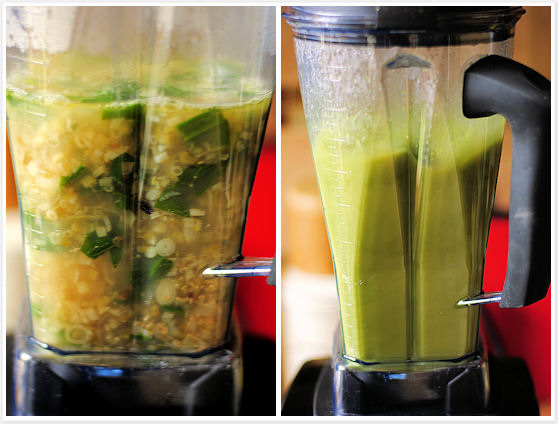 Strain through a fine-mesh sieve into a large heatproof bowl, pressing hard on and then discarding solids. Return soup to cleaned pot and bring just to a boil. Whisk in cheese and butter until smooth. Season with salt.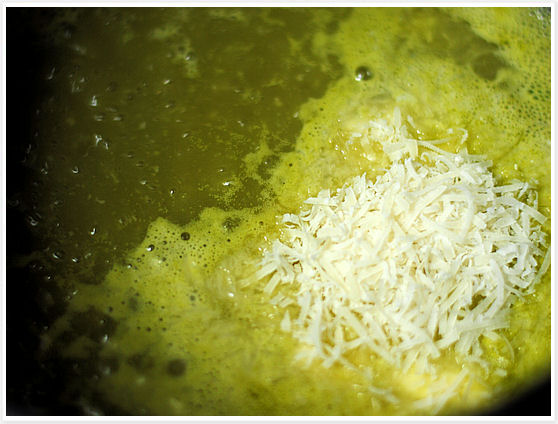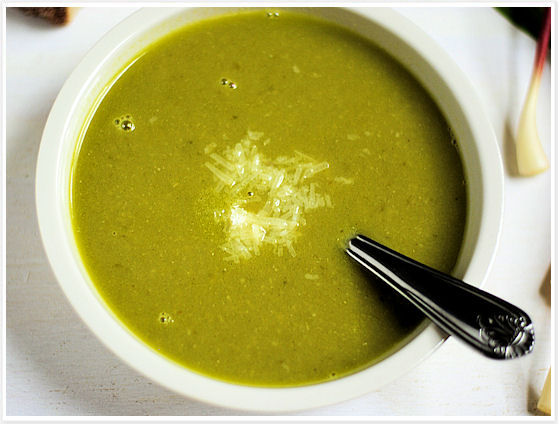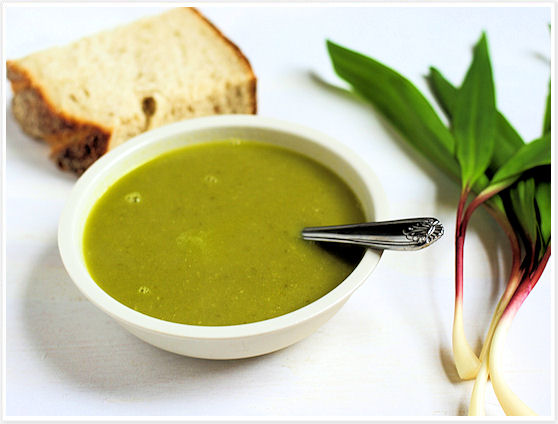 Print This Post