There is a lot more to Japanese cuisine than sushi and ramen noodles though you would hardly know it looking at the multiplication of those joints lately, especially in New York. I recently discovered Robataya in the East Village and immediately breathed a sigh of relief – this is as close as you'll get to authentic Japanese in these parts and will make you forget all about your rolls and slurpy soups… at least for one long and very pleasant evening. The crowd of Japanese expats and foodies filling the room is always a very good sign.
Robataya is in fact a traditional restaurant specializing in robata, a Japanese cooking style where meats, fish and veggies are cooked over a charcoal grill. You come here for the food as much as for the show as the cooks are really 'performing' here every night and putting on a spectacle for a group of lucky guests.
The moment you step through the modest dark wood door on East 9th Street, you immediately face the imposing 26-seats countertop grill where two chefs are actively and noisily preparing their guests' meal, climbing on the counter to reach ingredients and handing off cooked and carefully prepared dishes to seated guests on a wooden paddle. It surely makes for a fun and entertaining night, though if you prefer your Japanese served in a more Zen-like atmosphere, then head to the back room where cozy booths, faux windows, indoor bamboo garden, running water and skylight will give you just the background you need.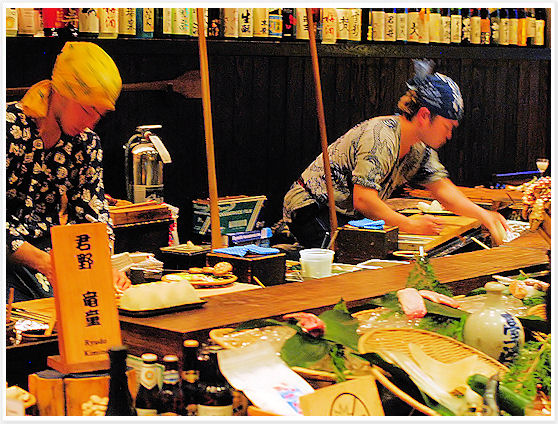 We opted for the quiet dining room and started peeking at their extensive drinks menu. I highly recommend you pair your meal with one of many premium sakes or shochus offered. With various quantities to choose from, we were able to savor not one but two fine sakes.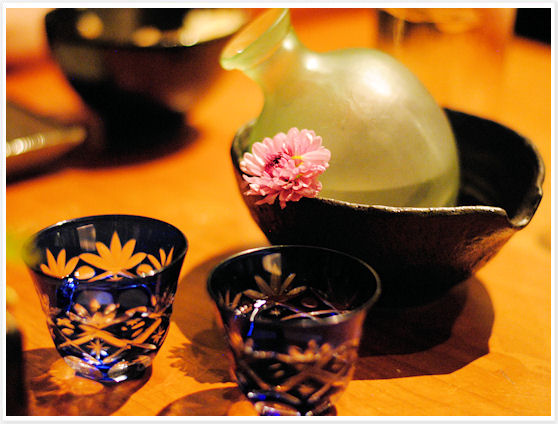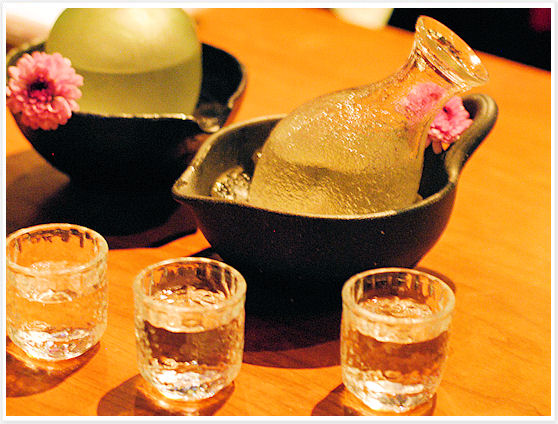 This place specializes in grilled proteins and vegetables, though looking at the long menu, you'd be a fool not to order also as many of their small plates which all sounds amazing. The portions are small anyway and meant to be shared so do like us and order a good mix to try at least a few authentic dishes.
Special fish carpaccio, topped with crushed peanuts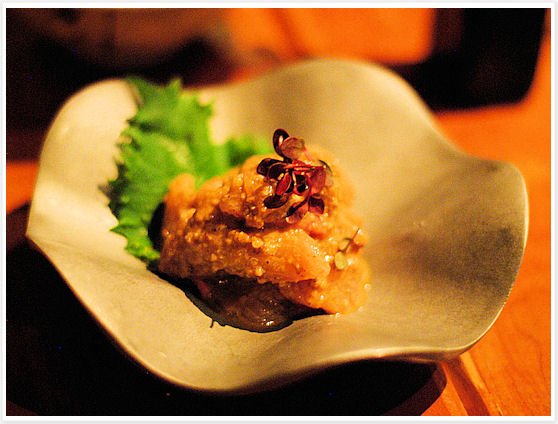 Our first grilled item – Yasaimori (eryngi mushroom, eggplant, green pepper)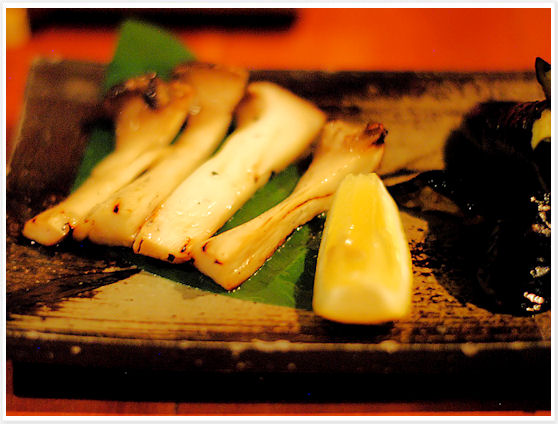 Gindara Saikyo Yaki – fillet of cod fish steeped in saikyo miso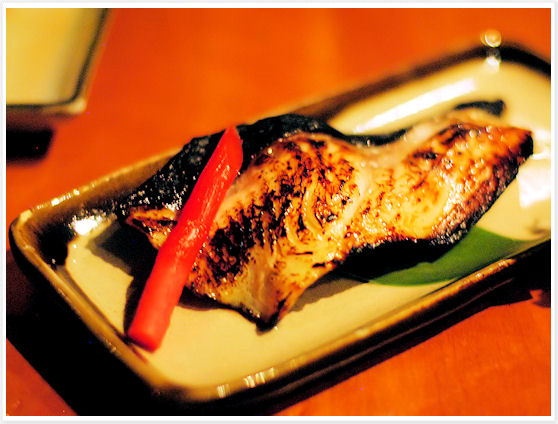 Kamameshi is one of the best dishes on the menu and one of the simplest also – a pot of slow-cooked seasoned white rice topped with buttery salmon and salmon roe. This is actually prepared at your table where the server tossed the rice, the salmon, and the ikura (salmon roe) around the pot to mix it all together and to continue to slow cook the rice before serving it in small little bowls.
Kamameshi with salmon and salmon roe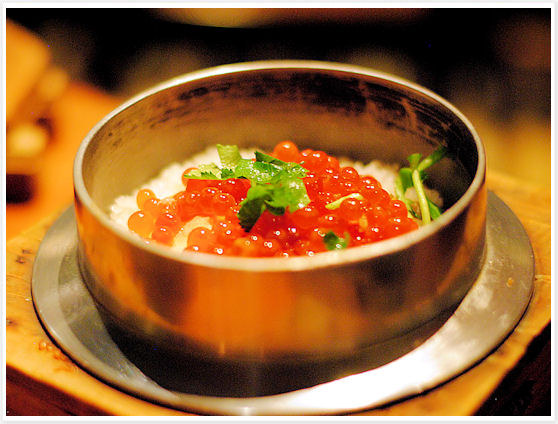 The desserts are decidedly unique and very Japanese, therefore perhaps not for everyone! Forget your chocolate cake, here you get light and savory items to finish the meal on a clean note.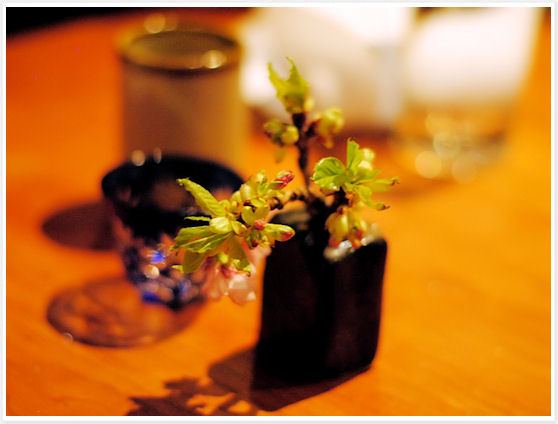 While the portions we had might seem small, it was more than enough for three people and we left completely satiated. I'll definitely be back to try and sit at the front to get a bit of the action. This is my new non-sushi, non-ramen Japanese restaurant in Manhattan and deserves a spot on any foodie's list. Go for the great food, thoughtful service, and if you like your meal served with a side of theatrics!
Robataya
231 East 9th Street New York, NY 10003 T: (212) 979-9674
map