San Francisco isn't shy of good eateries but when it comes to haute-cuisine, one must plan well in advance to enjoy the very best the city has to offer.  While I had given up getting a spot at the legendary French Laundry, a two-month reservation notice was enough to get me into the next best thing – Benu. Not only is Benu from former French Laundry chef the cuisine Corey Lee, it also got itself quite a reputation since it opened in 2010 as being one of the city's most beloved restaurants on top of recently being awarded two Michelin stars.
A visit to Benu is a very soothing experience, starting from the moment you walk through the small and serene Zen garden led by a chicly dressed host to sitting comfortably at your table in a minimalist dining room.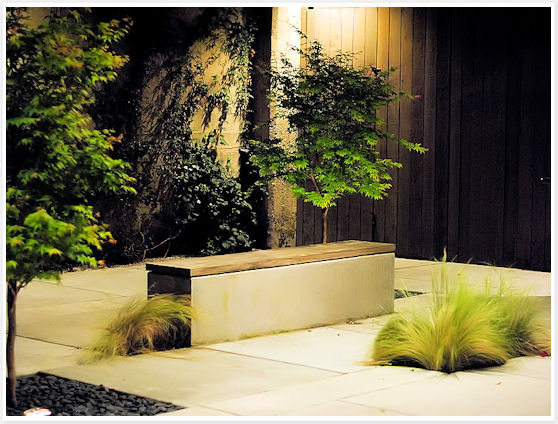 While some might say the sterile décor (sparse walls, cloth-less tables, no flowers or art) is a bit cold, I felt it suited perfectly Chef Lee's exquisite cuisine, leaving all your attention where it should be – on the food. Everything from the carefully chosen dishware, feeling of privacy, artistic presentation and restrained service contribute to the unique and high-end dining experience you get here.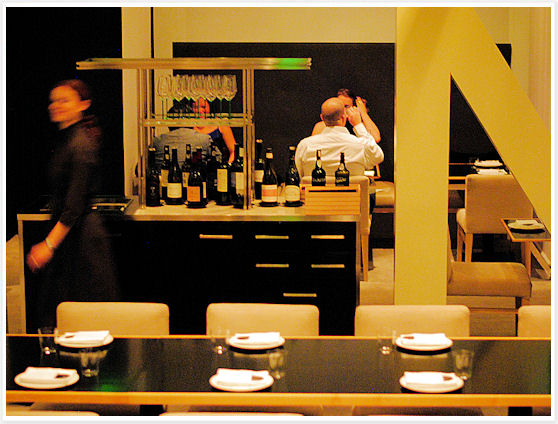 The restaurant offers a la carte and tasting menu option ($180 for about 18 courses). We opted for a la carte as I wasn't sure my appetite could handle the 18 courses of the tasting menu but after reading reviews I slightly regret not going all the way! Our 3 course dinner was stunning, both in its artistic beauty and unique taste. Chef Lee rose to fame when working under Thomas Keller but he surely proved himself a master of culinary creation tonight, one that I will gladly follow. Here's a quick rundown of our Asian inspired feast, clearly pushing the boundaries of what you'd expect traditional haute dining cuisine to be:
Thin buckwheat crackers with toasted nori and sesame seeds are placed on each table to help clear your palate in between each course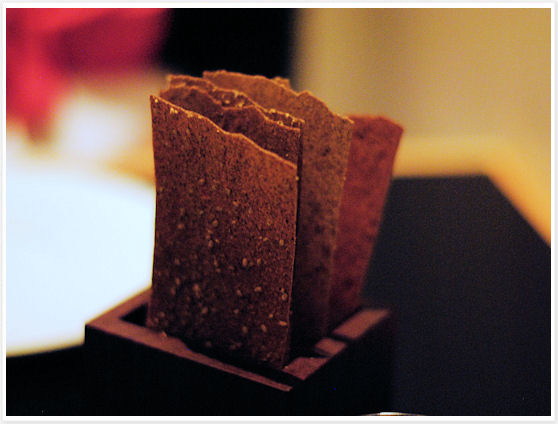 An amuse-bouche of white sesame tofu dumpling with asparagus sauce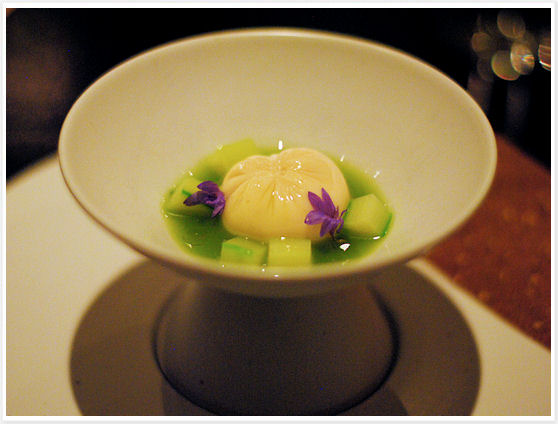 Foie gras steamed in sake, strawberry, daikon, spicy greens, black sesame-cracklings, brioche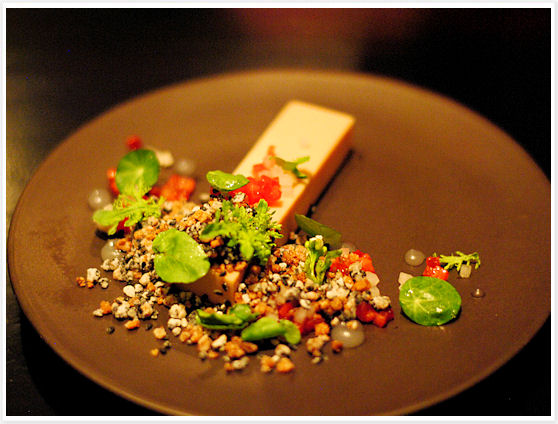 Abalone grenobloise with cauliflower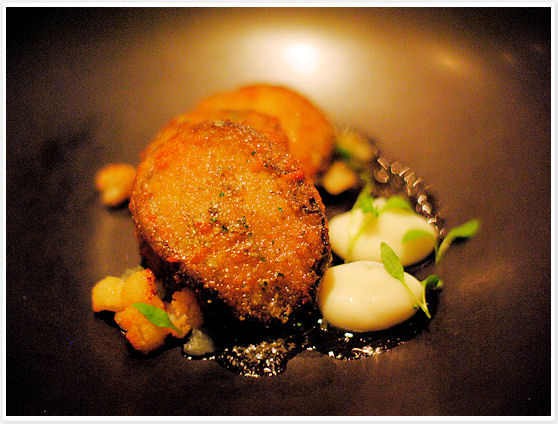 Hokkaido sea cucumber stuffed with lobster, pork belly, cucumber, eggplant, fermented pepper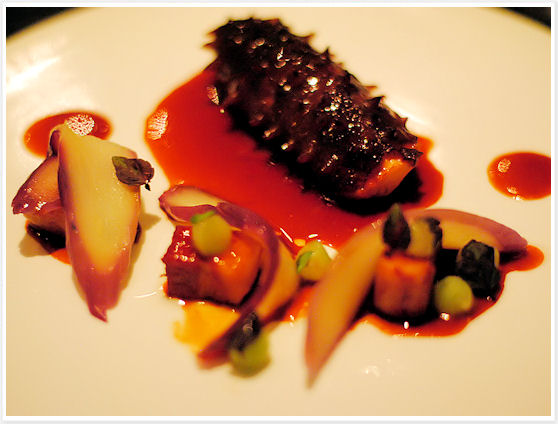 Risotto, sea urchin, corn, lovage, black truffle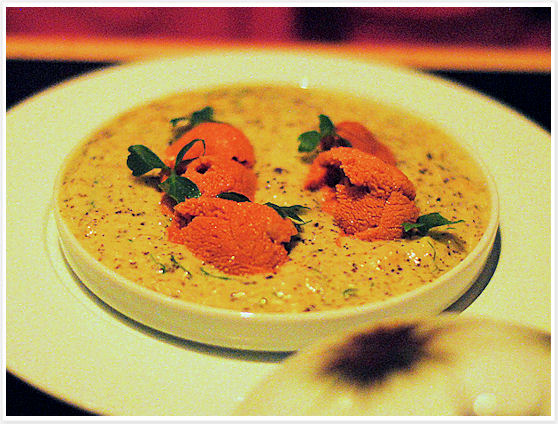 Caramel, prune, coffee, cashew, thyme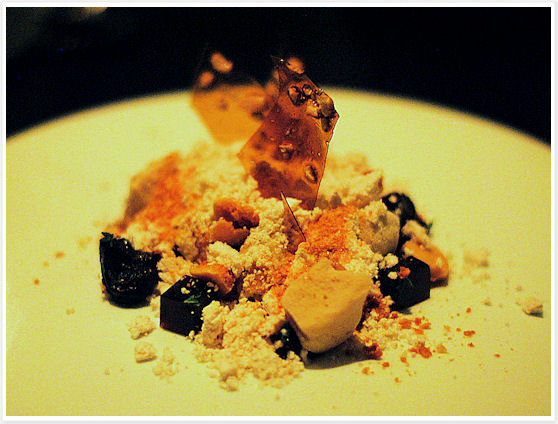 Cheese-five selections, lettuces, rye sourdough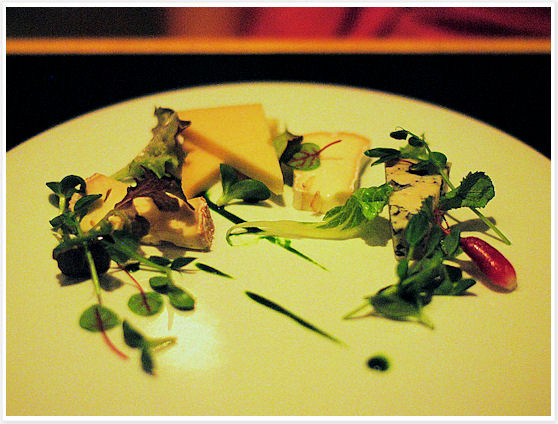 The check came with four chocolates…how sweet! A delicate and flavorful touch to end such a special meal. We left the table feeling serene and not overfed, wishing to go back soon already and treat ourselves to the tasting menu! Good things do come to those who wait so I'd suggest booking your table now…the hype is totally deserved.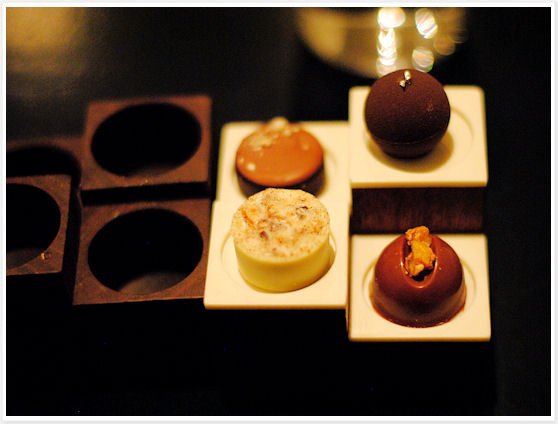 Benu
22 Hawthorne Street San Francisco, CA T: (415) 685-4860
map