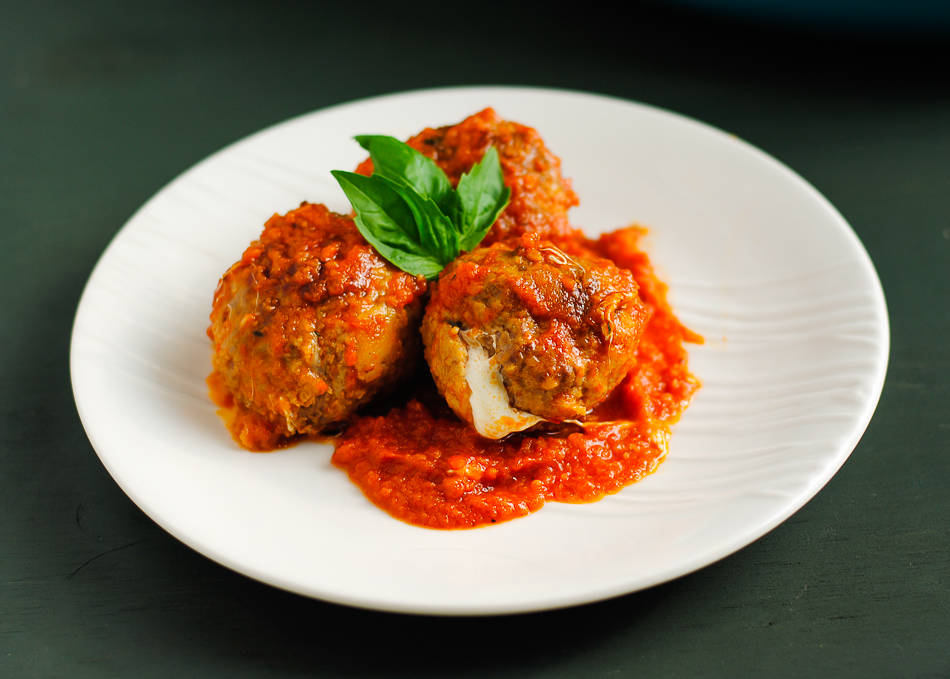 Meatballs… they're on practically everyone's favorite comfort food list and can be enjoyed in so many different ways they now have entire restaurants dedicated to them (The Meatball Shop in New York City is pure genius). While most consume them over pasta or stuffed in a sandwich, some have discovered the art of meatballs as a main dish such as in this mozzarella-stuffed meatballs recipe. Hearty, sizeable and a show stopper, they require nothing other than a light side dish and a good glass of red wine.
I can't say for sure if it's the element of surprise or just the cheese that makes me love these meatballs so much. They're essentially a meaty version of arancinis with the same unctuous and insanely gooey melted mozzarella interior. Let's face it, making meatballs is not a walk in the park and no matter what it will require some dedicated time over the weekend. So why not throw a little mozzarella ball into the mix – it's as easy as making them the regular way and it adds a little fun factor for anyone who like me really enjoy playing with their food!

Tomato-Braised Meatballs with Melting Mozzarella
Adapted from The Cheesemonger's Kitchen
Total time: 2 hours
Makes about 6 servings
Meatballs
225g stale baguette, sliced
1/2 cup (30g) fresh basil, chopped
450g ground beef
450g ground pork
1 cup (100g) grated pecorino romano cheese
2 eggs, beaten
1 tsp salt
pepper
20 bocconcini di mozzarella cheese
Sauce
6 tbsp olive oil
2 small onions, minced
3 garlic cloves, peeled
910g fresh or canned San Marzano or plum tomatoes, peeled, seeded, and chopped
salt and pepper
pinch of crushed red chilies
Assembly
1/4 cup olive oil
1/2 cup water

Submerge bread in enough cold water to thoroughly soak and then squeeze dry.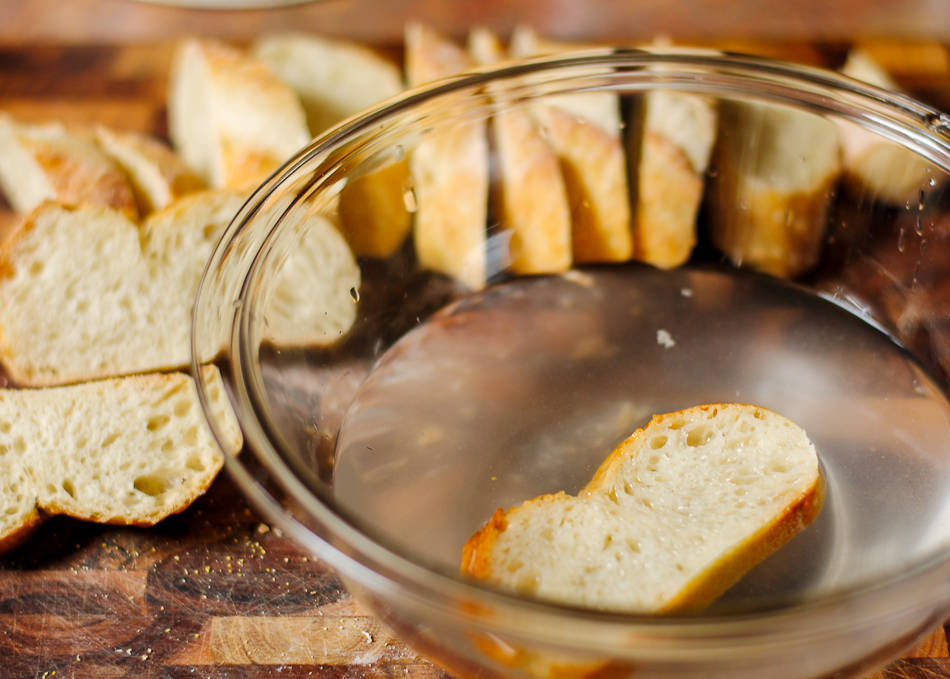 Tear into small pieces and place in large mixing bowl.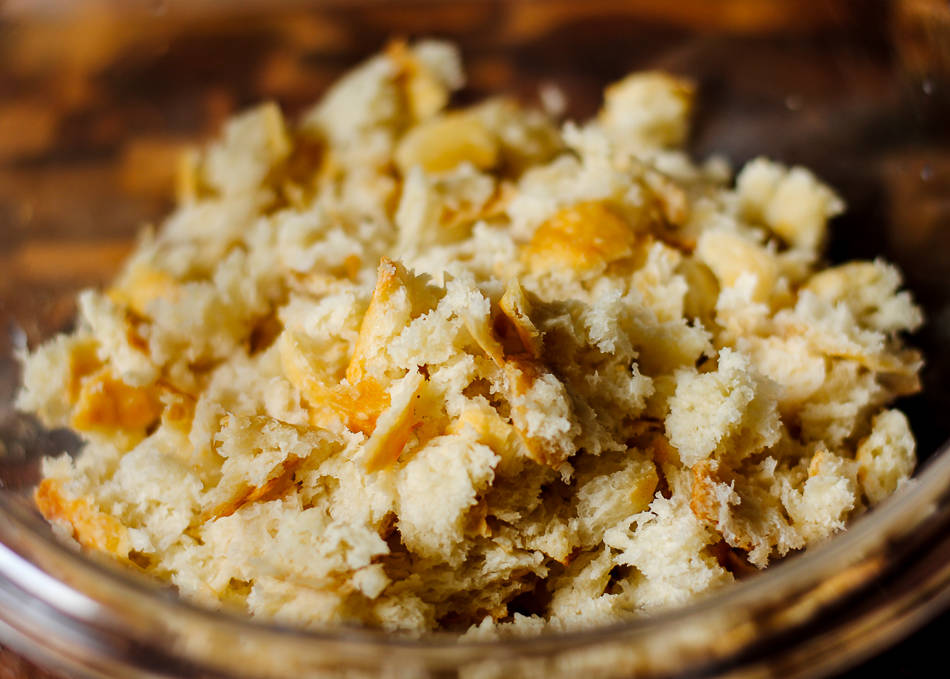 Add basil, beef, pork, pecorino, eggs, salt, and a few grindings of pepper to bowl. Mix.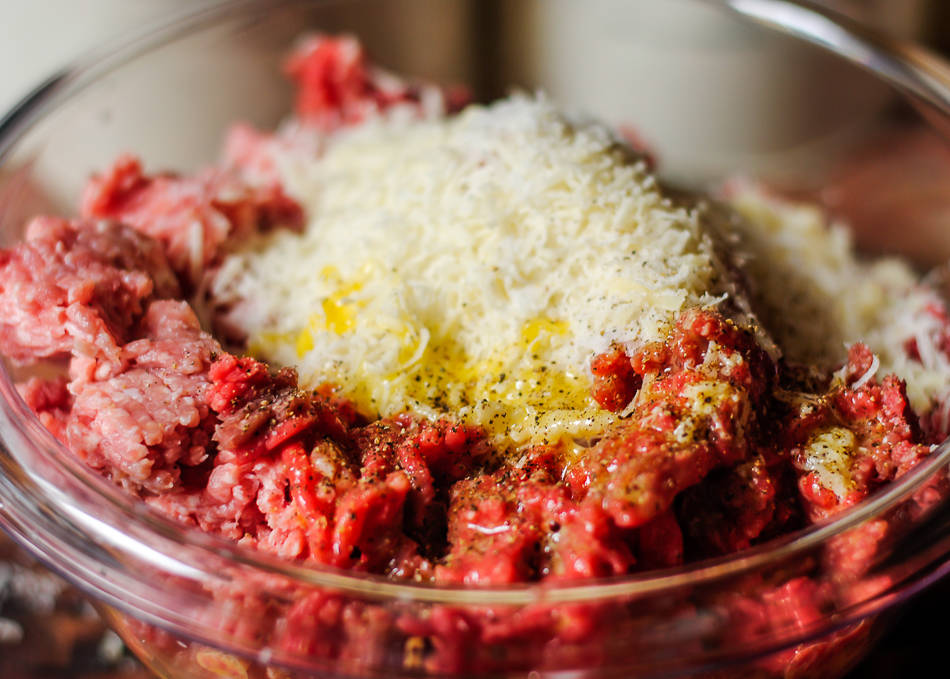 Form mixture into 20 patties 2″ in diameter.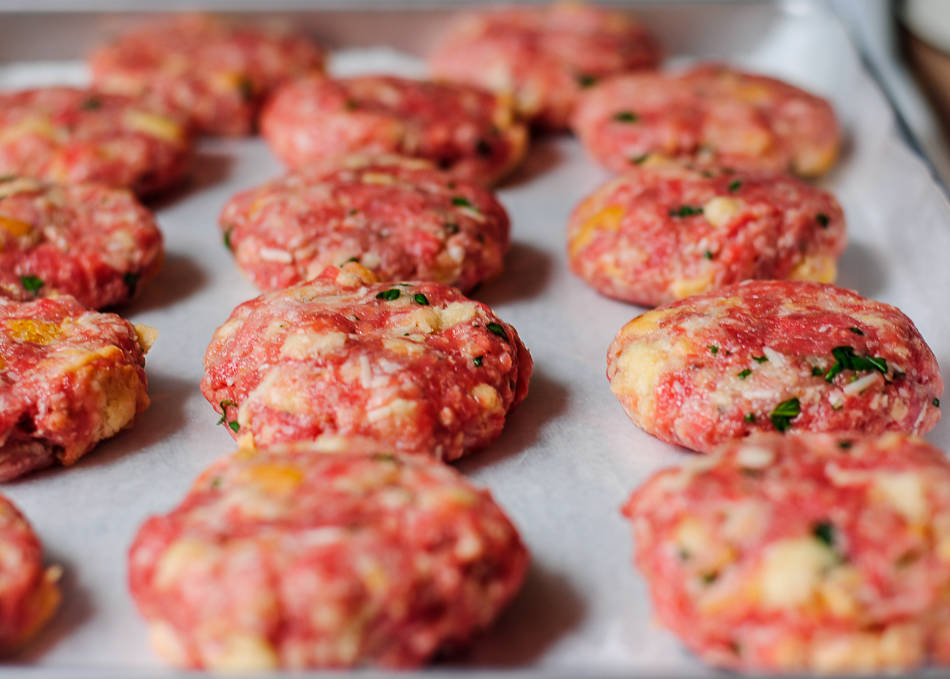 Lay a bocconcini ball on each patty and mold meat mixture around to form meatballs.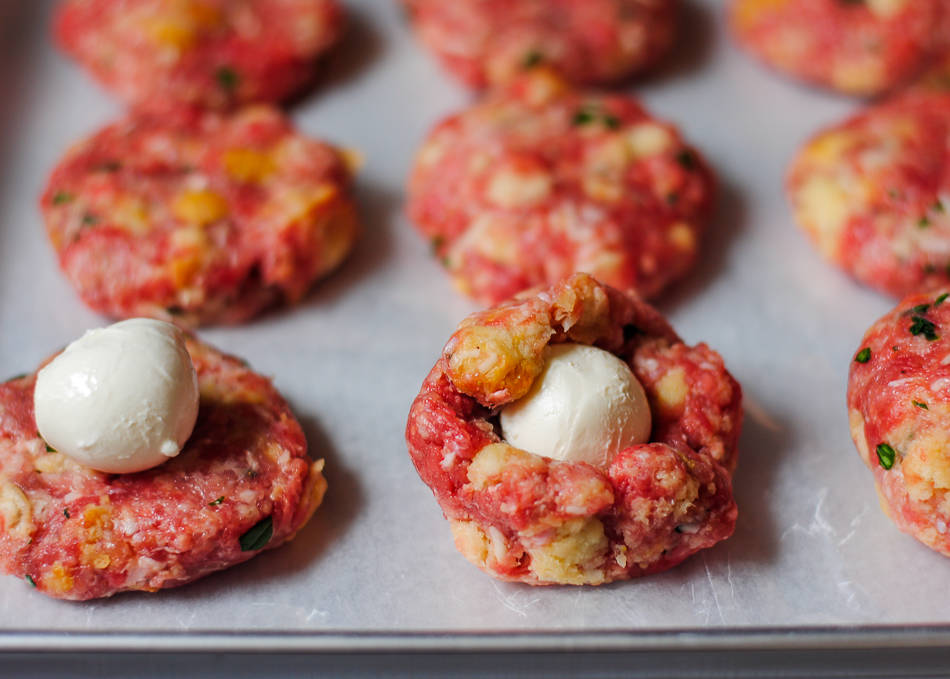 Prepare the sauce: Heat olive oil in large saucepan over low heat. Add onions and cook 10 minutes or until translucent. Turn up heat to medium, add garlic, and cook for 3 – 4 minutes or until aromatic. Add tomatoes, season well with salt and pepper and add chilies.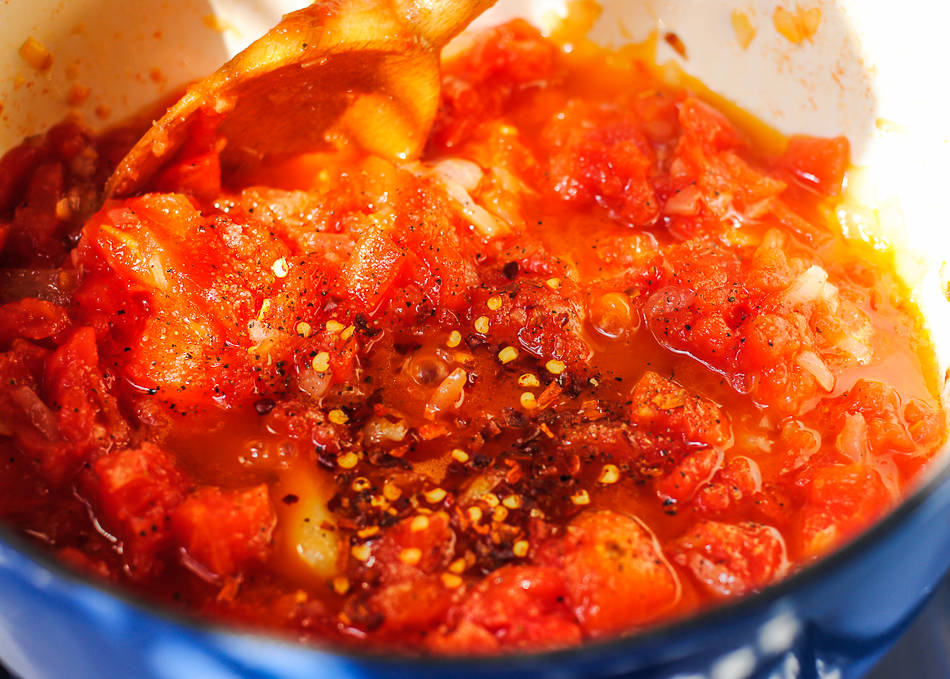 Simmer sauce for 20 minutes, stirring often. Puree with immersion blender.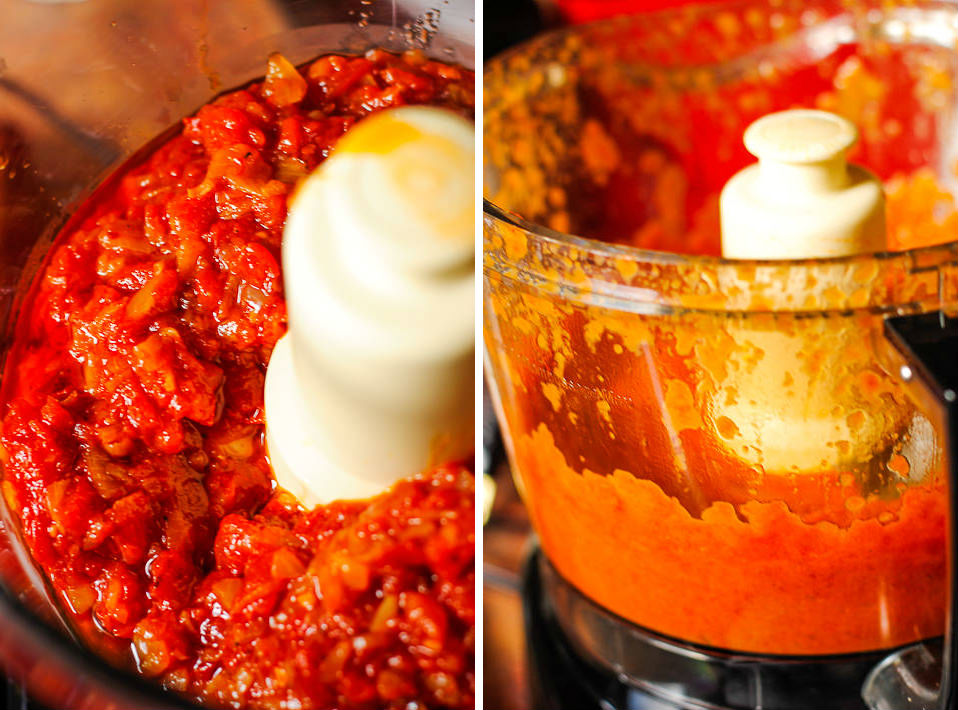 In a deep saucepan large enough to hold meatballs and sauce, heat olive oil until hot. Brown meatballs a few at a time.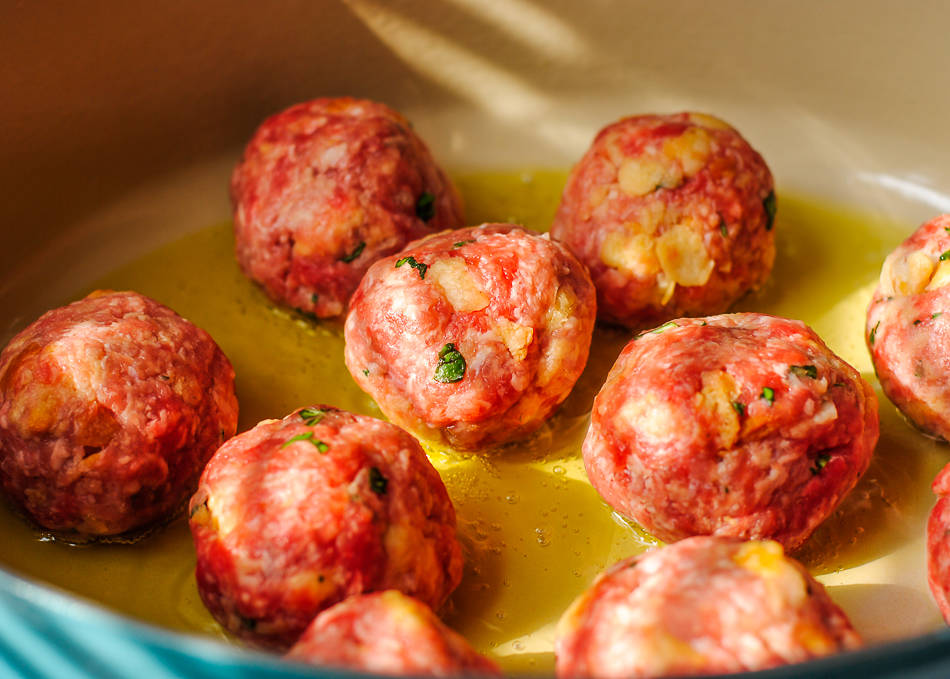 Deglaze bottom of pan with water, scraping to release bits of meat. Add tomato sauce and then meatballs. Bring to simmer and cook for 10 minutes or until cooked through. Serve.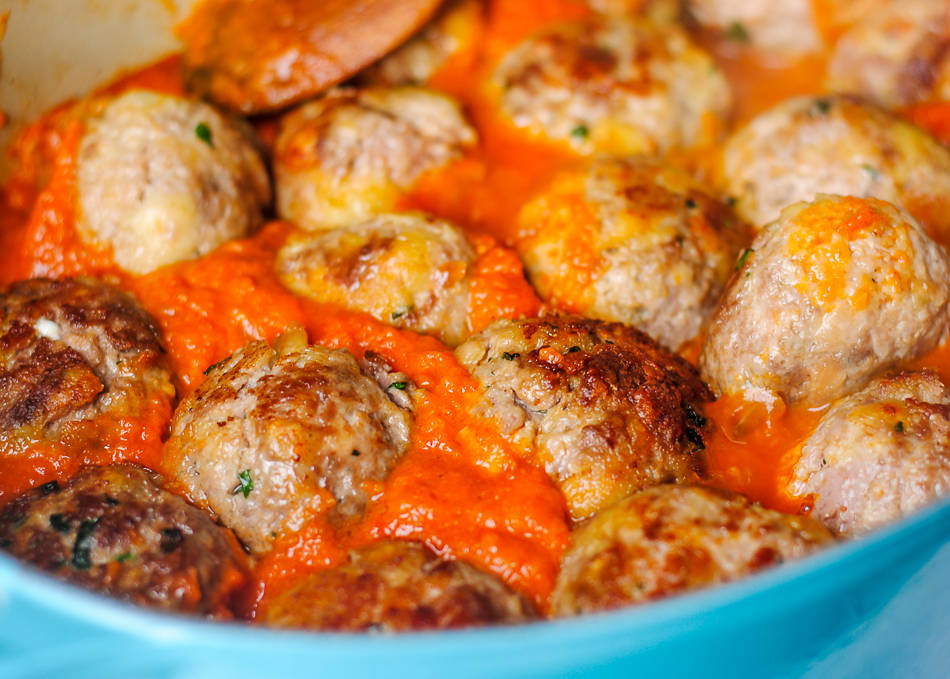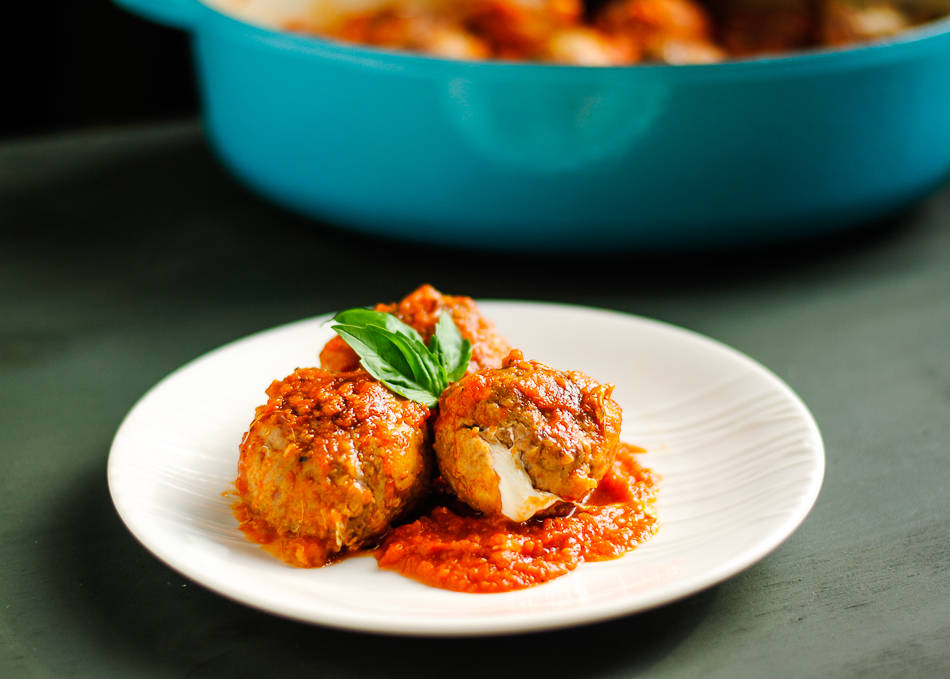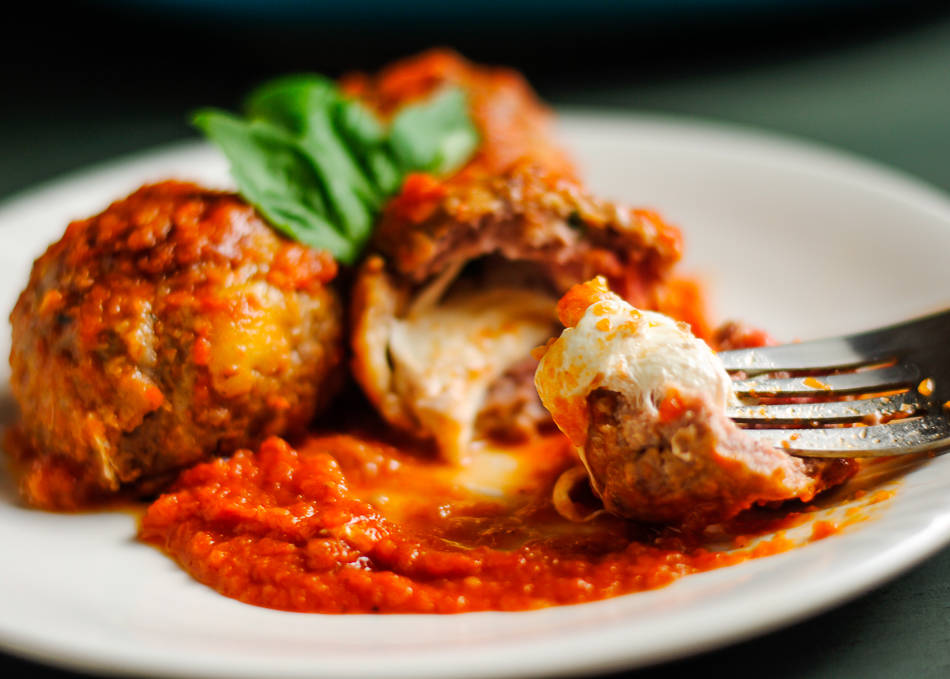 Print This Post