With summer inevitably comes backyard BBQs and the need for some tasty finger food to enjoy out on the patio. These tiny Creole mini meat pies are the perfect addition to your spread and best enjoyed eaten with one hand while holding a cold beer in the other.
The ground beef is cooked with herbs and a bit of chili powder for that little kick and Creole flavor. The use of frozen puff pastry sheets makes these savory bites a quick hors d'oeuvres to put together and can even be prepared in advance – just pop them in the oven when your guests have arrived. Delicious on their own, they get truly addictive with a spicy mustard dip on the side.

Creole mini meat pies
Adapted from Creole
Active time: 20 minutes
Total time: 40 minutes
Makes 4 servings (8 mini pies)
  2 tablespoons sunflower oil 1 sprig flat-leaf parsley, finely chopped Pinch chili powder 2 cloves garlic, finely chopped 1 shallot, finely chopped 4 scallions, finely chopped 1 cup (250g) ground beef Salt and black pepper All-purpose flour, for dusting 1 roll puff pastry 1 egg, lightly beaten  

Heat the oil in a heavy-based saucepan then gently fry the parsley, chili powder, garlic, shallot and scallions for 2 minutes.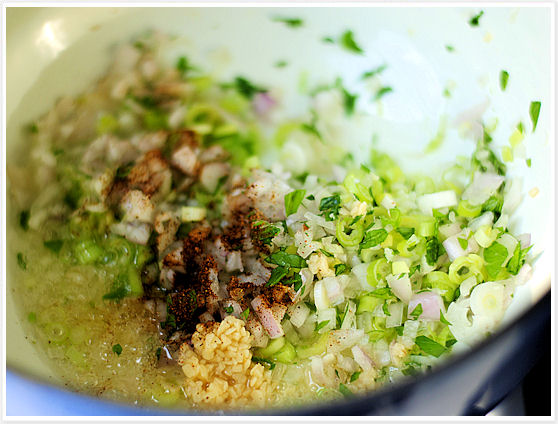 Add the ground beef, stirring vigorously to mix thoroughly. Season to taste with salt and pepper. Cook for 4 to 5 minutes more then remove from heat and set aside to cool.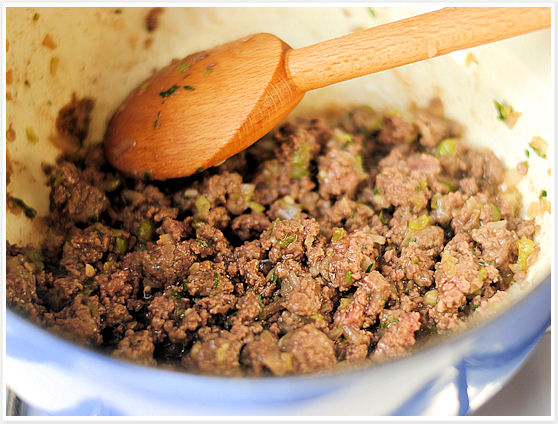 Sprinkle the work surface with a little flour then spread out the puff pastry. Using a pastry cutter, cut out approximately 16 2¼inch (6cm) circles.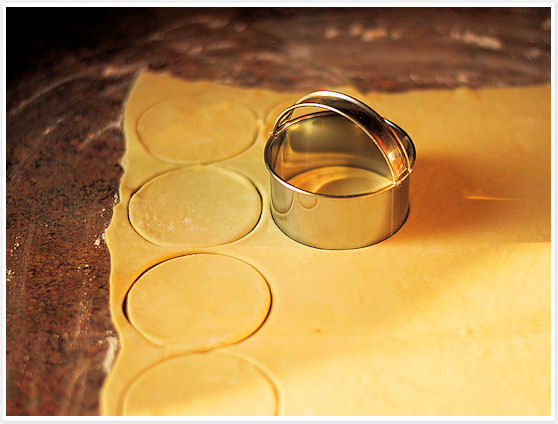 Preheat oven to 350°F (180°C). Place a tablespoonful of the cooled filling in the middle of half of the pastry discs, then cover with the remaining discs. Seal the edges well using a fork.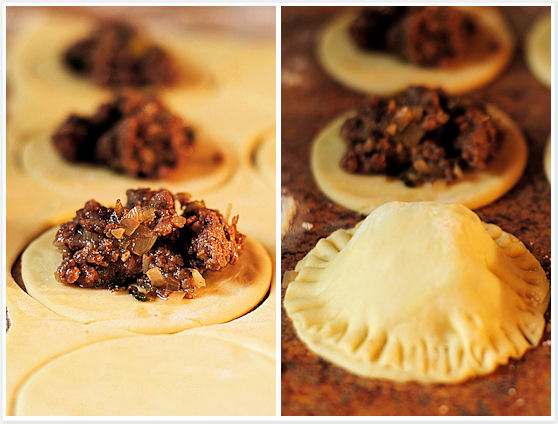 Brush the egg over each pie. Bake for 15 to 20 minutes.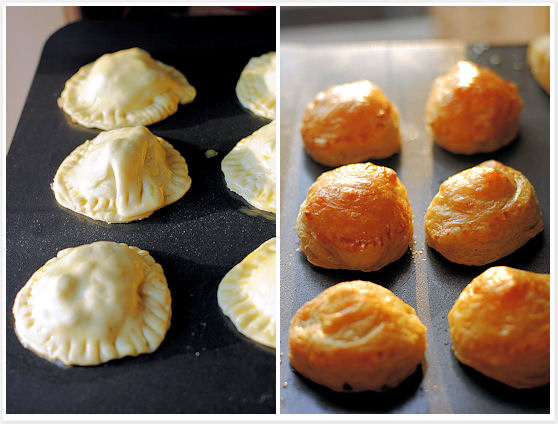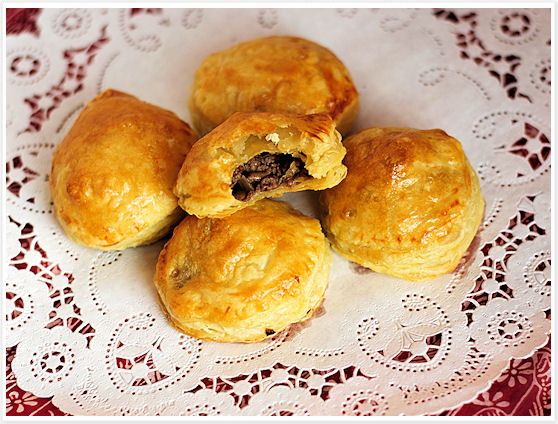 Print This Post