The quickest way these days of transporting yourself to the glam and flamboyant 1930s is to step through the gilded doors of Bob Bob Ricard in Soho, London. Much have been written about this luxury 'diner' since it opened in late 2008, some good and some bad, though one thing that everyone agrees on is how much fun it is to eat in this quirky and slightly mad decor.
The all-booth dining room is decked out like a fancy railway carriage from a bygone era with dark blue leather, marble columns, gold trimmings, and staff wearing pastel waistcoats as uniforms. It's classy, a little over the top, and touches like a 'Press for Champagne' button at each booth makes it a dining experience you should share with friends when you feel like splurging a little.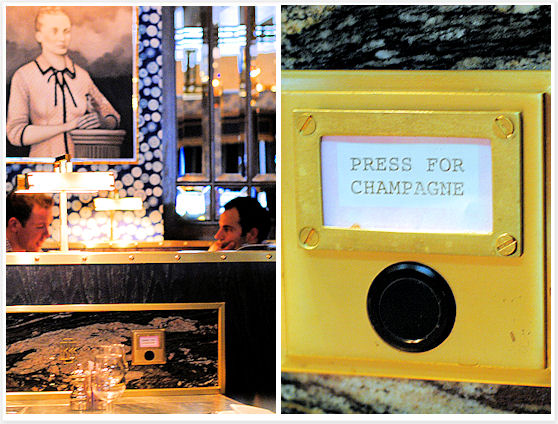 The menu offers high-end classics you'd expect to find in all fancy restaurants, plus a focus on Russian comfort food worth indulging in (if you're here to celebrate, caviar with blinis and vodka is a sure bet). Great in most part, the food didn't hit the spot every time and with a lot of the mains above the £20 mark, you'd expect a little more. Still, the menu is diverse enough that there are plenty of reasonably priced options for you to take a group of friends out for an exuberant meal without breaking the bank. Going to Bob Bob Ricard is a thrill you won't regret, and if you do have the means to splurge, they supposedly carry the best value fine wine and champagne list in the country.
Crab Salad with Chili Avocado Mayonnaise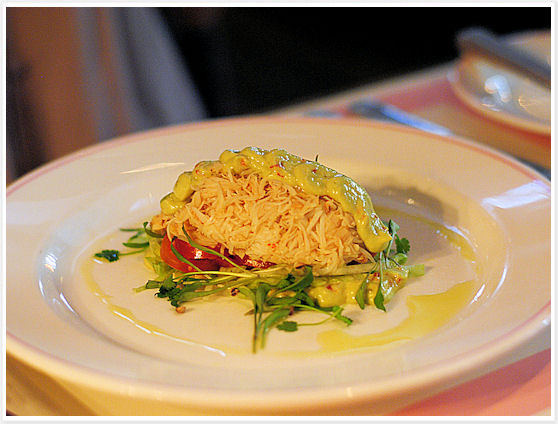 Poached Loch Duart Salmon on warm cucumber, mustard and dill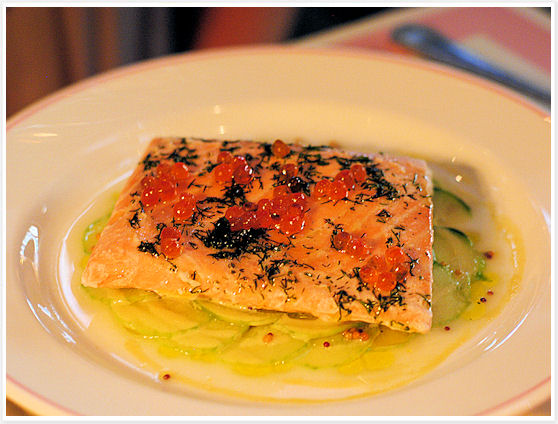 Clam, Shrimp, and Caviar Linguine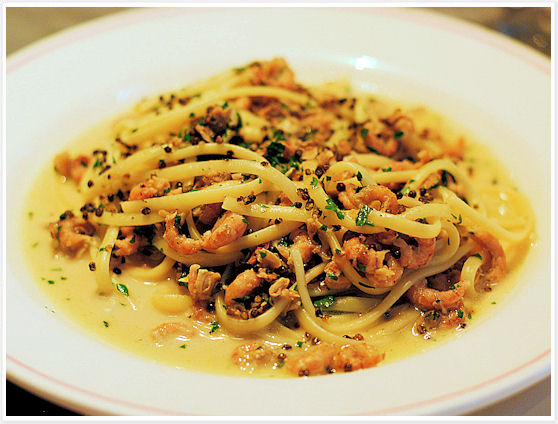 Trio of Homemade Ice Cream (Valrhona chocolate, salted caramel, vanilla)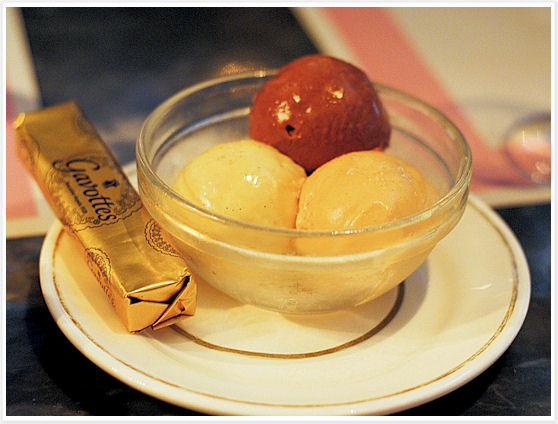 Bob Bob Ricard
1 Upper James Street Soho, London W1F 9DF T: 020 3145 1000
map