Cold noodle salads have always been my go-to take-out when I need a quick and filling lunch, whether hitting the prepared section of the corner deli or Whole Foods. As it's often the case, they're incredibly easy to make at home and your weeknight dinner will turn into leftovers you'll actually crave days later. They also have the great benefit of being incredibly refreshing on a hot summer evening and super healthy to boot!
Soba noodles (buckwheat) are high in protein, fiber, and essential amino acids and will satisfy even the heartiest of appetites. This Asian-inspired recipe calls for Korean hot-pepper paste which gives the dish a bit of heat; feel free to substitute it for your favorite chili paste if you can't find it in your ethnic grocery store. The flavor of the dish is deep, nutty, salty, full of umami and is rounded up perfectly with the edamame, cabbage and shiitake mushrooms. I paired it with my latest liquid discovery: cold sparkling sake for a delicious and special way to cool down, I highly recommend it! You could easily substitute other veggies and make this noodle dish your own. This is a very easy and adaptable recipe and I love that it tastes just as good the following day, perfect for people who like brown-bagging as much as I do!

Soba Noodles with Shiitakes and Cabbage
Adapted from Gourmet Magazine
Active time: 30 minutes
Total time: 30 minutes
Makes 4-5 servings
For sauce
1/3 cup water
1/3 cup soy sauce
*2 to 3 teaspoons Korean hot-pepper paste (sometimes labeled "gochujang")
1 tablespoon packed brown sugar  
For noodles
3 tablespoons sesame seeds
1/4 cup vegetable oil
2 tablespoons finely chopped peeled ginger
1 tablespoon finely chopped garlic
10 oz fresh shiitake mushrooms, stemmed and thinly sliced
1 1/4 pound Napa cabbage, thinly sliced (8 cups)
6 scallions, thinly sliced
8 to 9 ounces soba (buckwheat noodles)
1 cup frozen shelled edamame  
*If you aren't able to find Korean hot-pepper paste, substitute 3/4 teaspoon Chinese chile paste and reduce the amount of soy sauce to 1/4 cup.

Stir together all sauce ingredients until brown sugar is dissolved, then set aside.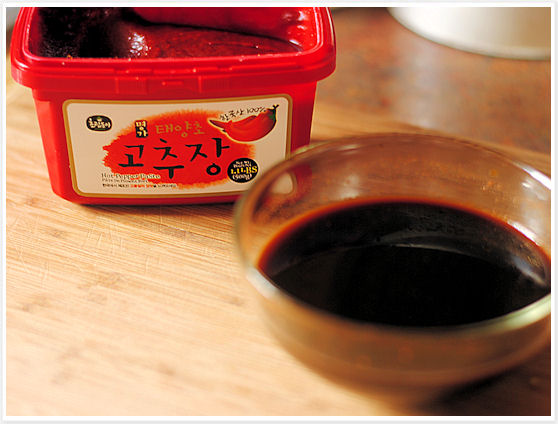 Toast sesame seeds in a dry 12-inch heavy skillet (not nonstick) over medium heat, stirring, until pale golden, then transfer to a small bowl.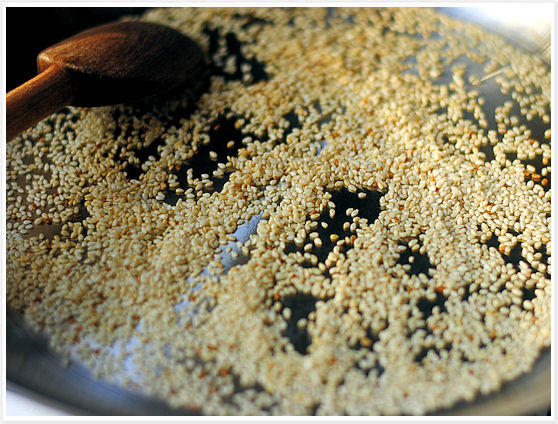 Heat oil in skillet over medium-high heat until it shimmers, then sauté ginger and garlic, stirring, until fragrant, about 30 seconds. Add shiitakes and sauté, stirring frequently, until tender and starting to brown, about 6 minutes.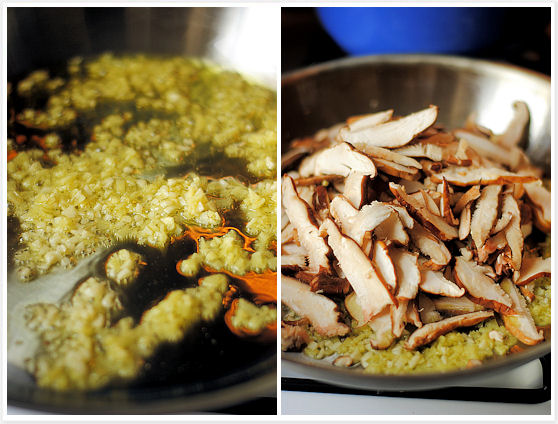 Reduce heat to medium, then add cabbage and most of scallions (reserve about a tablespoon for garnish) and cook, stirring occasionally, until cabbage is crisp-tender, about 6 minutes. Add sauce and simmer 2 minutes.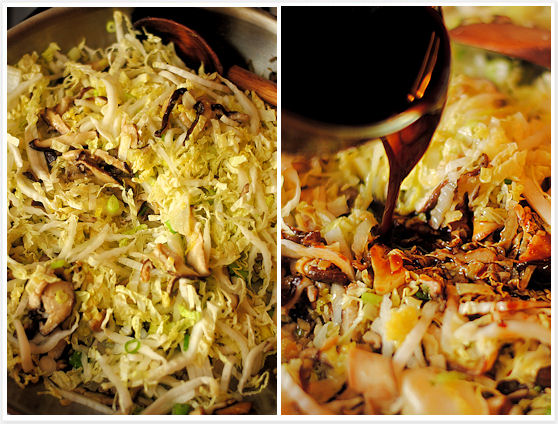 While cabbage is cooking, cook soba and edamame together in a pasta pot of boiling salted water (2 tablespoons salt for 6 quarts water) until noodles are just tender, about 6 minutes. Drain in a colander and rinse under cool water to stop cooking and remove excess starch, then drain well again. Transfer to a large bowl and toss with sesame seeds and vegetable mixture.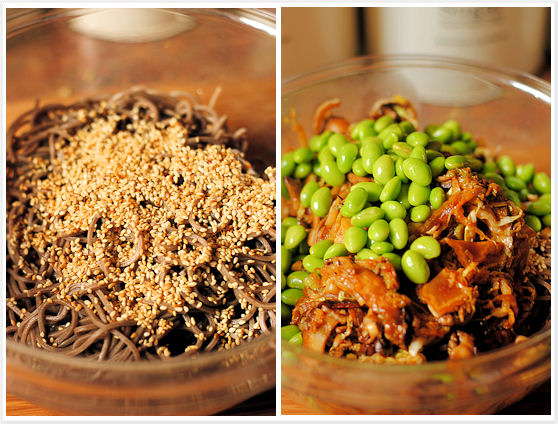 Serve sprinkled with reserved scallions.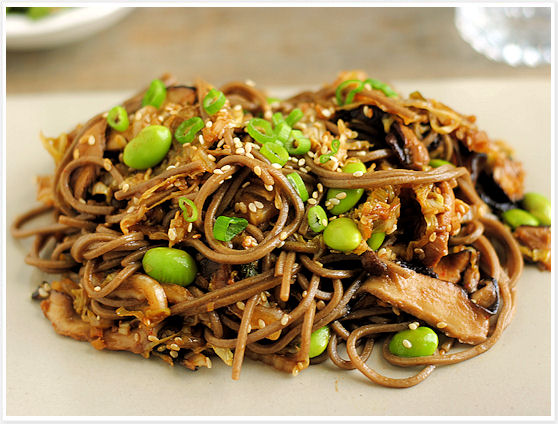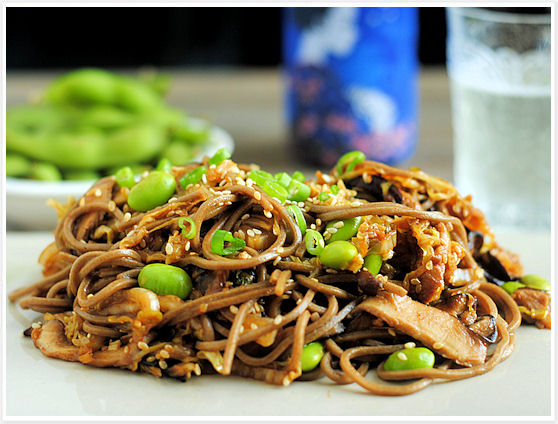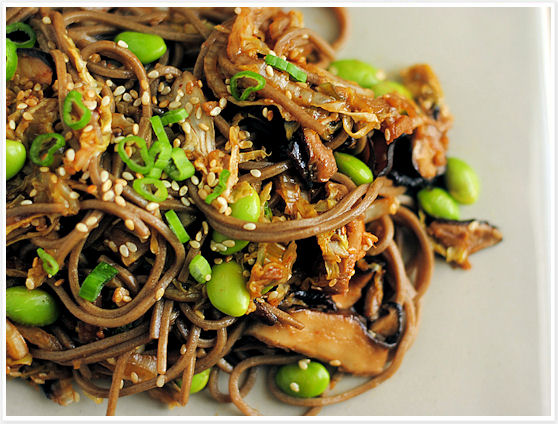 Print This Post