I have yet to make it to Rome but I recently found a pretty authentic shortcut at FCO di Fiumicino, a new pizza and gelato parlor in Old Montreal. I've always had a preference for restaurants offering a limited menu, too many choices and I get confused (I'm a Libra after all), and here they couldn't have done it any simpler than this – you got pizza and gelato and that's it. A brilliant meal if you ask me especially when both are so wonderfully executed.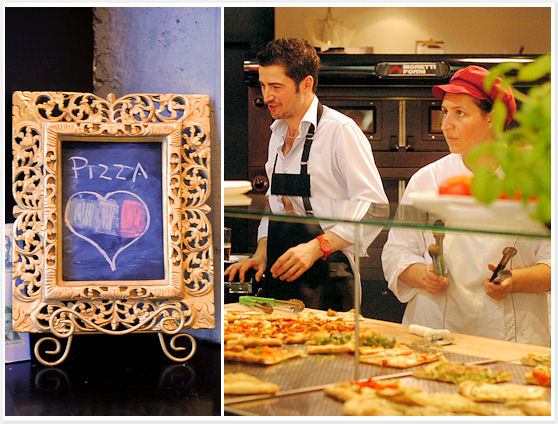 The Roman-style pizza is done 'al metro' which means 'by the meter' so what you'll find here is a meter long oblong shape cut up in serving pieces. The crust is at once crispy and delightfully chewy and the toppings are as fresh and flavorful as can be. This is probably as authentic as you can get this side of the Atlantic seeing as the oven as well as the pizzaiola came straight from Italy!
You'd be wise to save some space for the fantastic homemade gelato which has already been praised as one of the best in the city. The richness and smoothness of the classic Italian flavors is to die for and some like the bitter dark chocolate and Sicilian pistachio will send you right in the middle of a Roman Piazza.
Although only open on the weekdays (Monday through Friday, 10am-6pm), FCO di Fiumicino is well worth a lunch stop or a gelato afternoon break, especially if like me you can't get to Rome as often as you'd like. Pick a slice or two from the very tempting display and grab a seat at the large communal table under a dramatic black chandelier for a bit of downtown coolness and a well deserved culinary escape.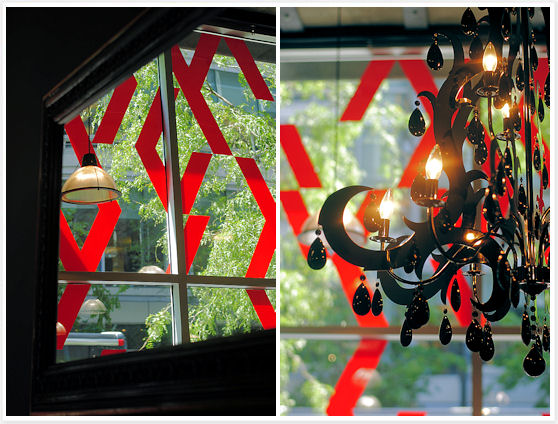 FCO di Fiumicino
451, ave. Viger W.
Montréal, QC, H2Z 1G6
T: 514-861-3636
M-F: 10am-8pm
Map