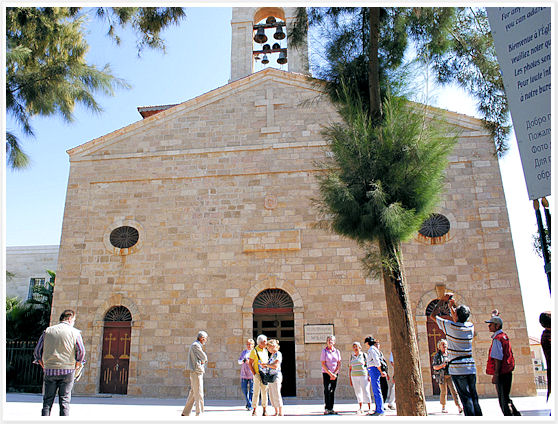 After the bustle of Amman, we made a pleasant stop in Madaba before getting into the wild. Mainly known for its dozens of fine Byzantine mosaics preserved in its churches and museums, Madaba is usually a very quick stop on most people's itinerary, tour groups often just hopping off to view the famous mosaic map before rushing out again. They'd be missing on the town's easy-going vibe, quality craft, and the country's best restaurant sadly!
There's enough here to fill a good day and the one place to start is at St George's Church (aka the Church of the Map).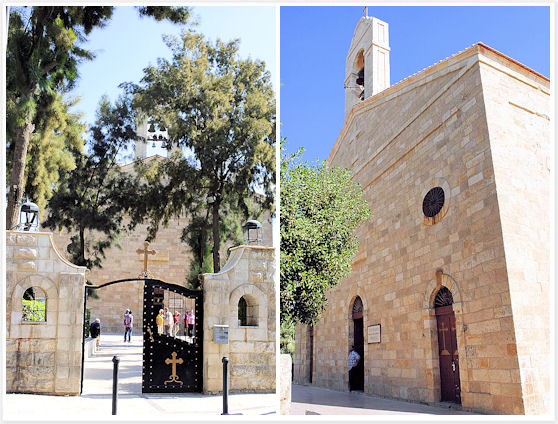 Step inside to stare at the city's prime attraction – a Byzantine mosaic map of the Holy Land, its surviving fragments laid out on the floor. Though there's still much left to be answered like the date of composition and who might have made it, the map is famous for its size and style, depicting the Holy Land with an oblique perspective and city plan/buildings in 3D.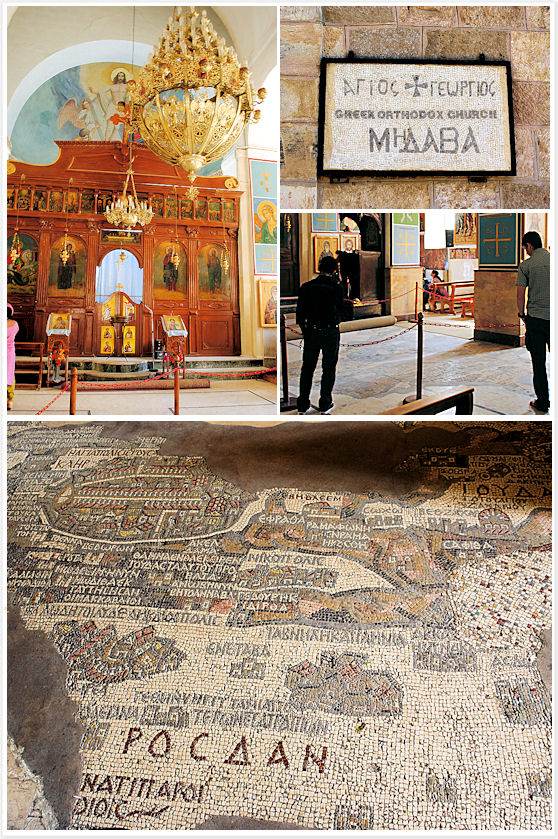 The church is smack in the middle of downtown (which is as you might expect quite small and compact) and the surrounding streets are perfect for gifts shopping, the prices often beating what you'd find in Amman or in rest areas along the road. The village-like feel is a welcome change from Amman's traffic heavy arteries and the local crafts make for some original souvenirs.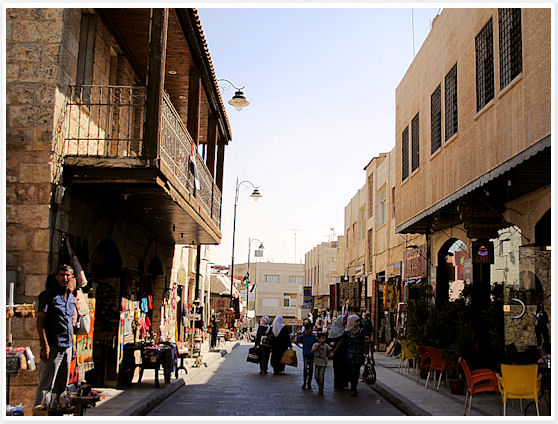 Of course the main craft here is the mosaic which you can see in all shapes and forms, and quality too. Most shops offer demos of the making process (the 'tree of life' is a very popular motif) and you might find yourself leaving with a few coasters, a frame for your wall, or even a tabletop which they'll offer to ship anywhere!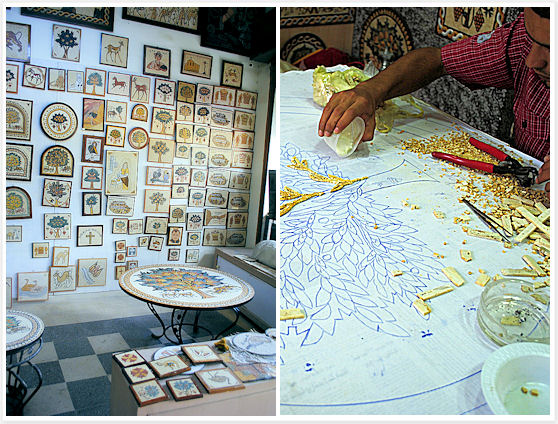 When you're ready for a bite, dozens of tempting take-out places line the streets downtown, the smell of charred meat wafting through the air.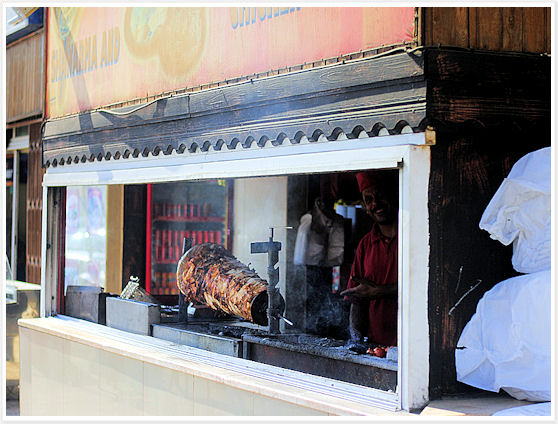 If you're in town just for a day though as we were, there's only one place you should go: Haret Jdoudna. Not only is it the best restaurant in town, it's rumored to be the best in Jordan and many residents of Amman drive the 20 minutes on weekends to come and eat here. I must concur, it was my best meal of the trip and we even found a way to go back on our return, so amazingly good and simple was the meal. The setting isn't bad either, you're sitting in a quiet courtyard between two elegant old houses with trees and parasols, an atmospheric and very pleasant way to enjoy some superb Arabic food.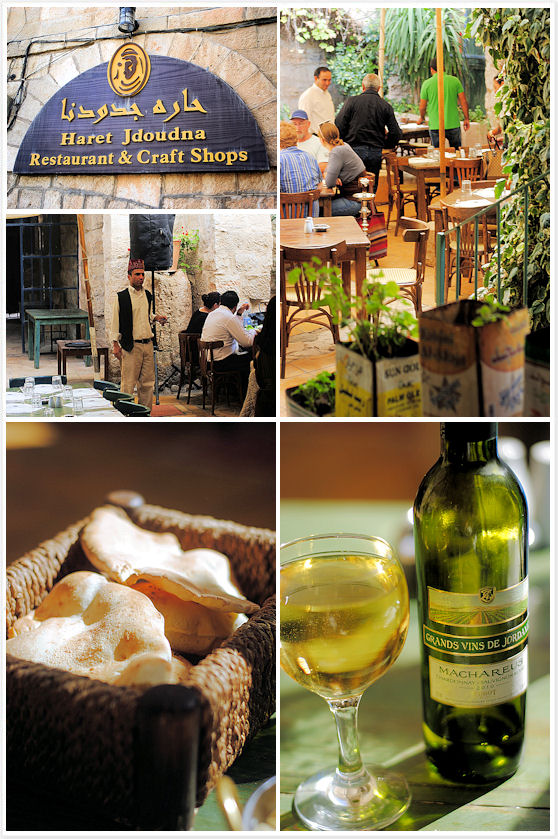 The house's Shephard's Salad was like a Caprese with goat cheese, saltier but still one of my favorite appetizer!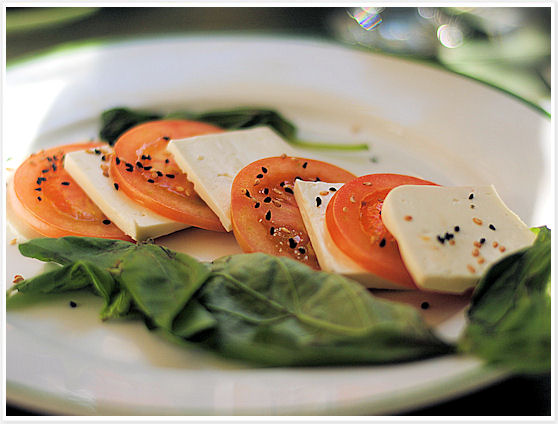 Olives are an integral part of every meal here, even breakfast, and their variety is astounding. We ordered a spicy mix which packed a punch.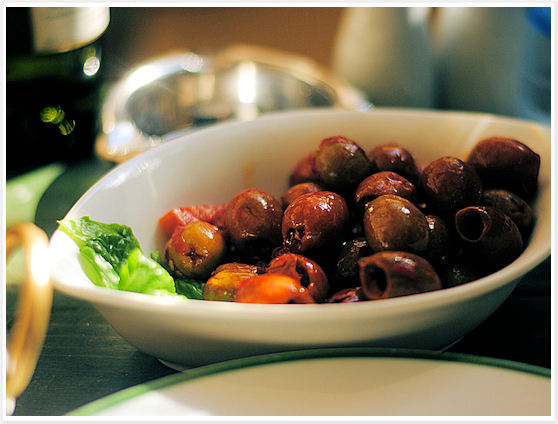 Makdous are tiny oil-cured eggplants stuffed with walnuts, red pepper, garlic, olive oil, and salt.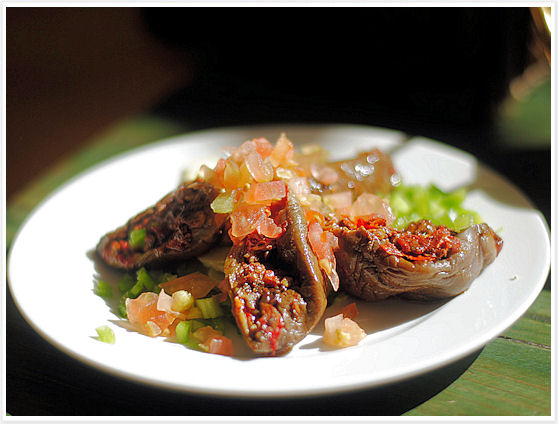 Fatayer are pastry stuffed with meat or spinach.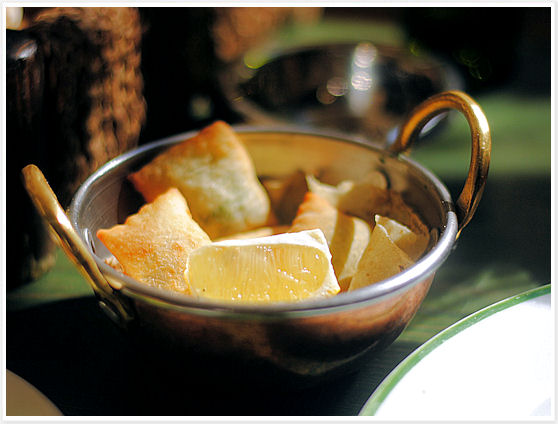 The charcoal grill could be smelled across the courtyard so we opted for a Mixed Grill as a main to get a taste of the lamb, chicken and kebab – though what we really couldn't get enough of is the thin crepe-like bread it comes with called Shrak.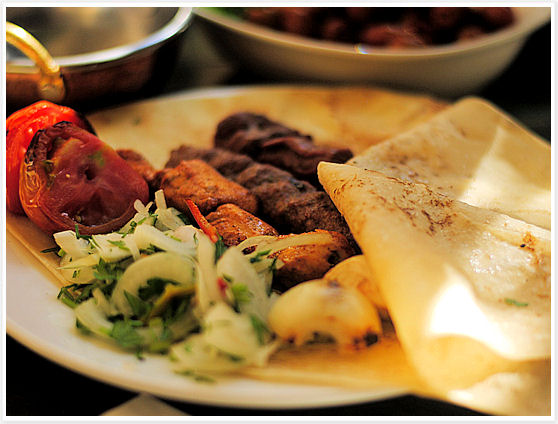 And at the end…free dessert!! They brought us a Mohalabieh – a Lebanese milk flan served with candied fig, coconut and warm syrup, light and sweet!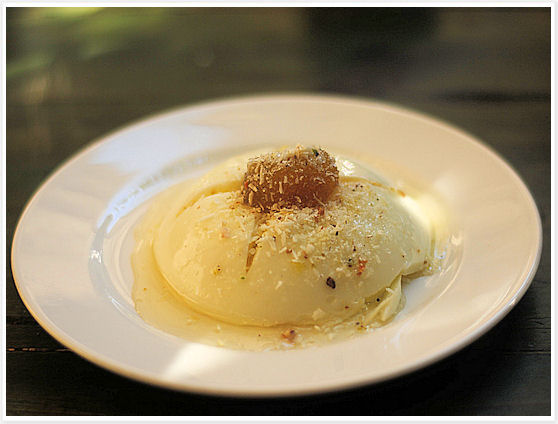 After lunch, there's still a bit left to see of this small town. The Madaba Museum is worth a quick look just to get a glimpse of former houses and their well preserved mosaics, more complete and I should say more aesthetically pleasing than the map.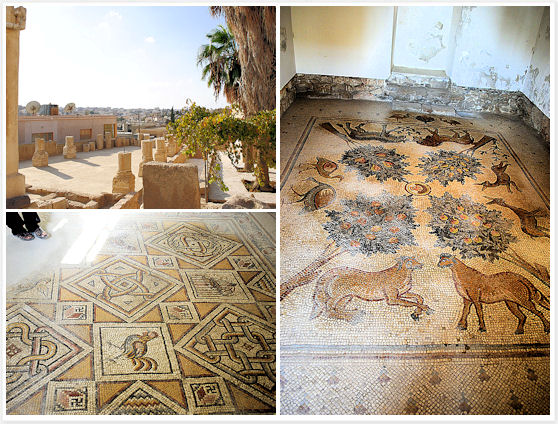 While not as famous as St George's Church and its map, the newly 'revamped' St John the Baptist Church is another must-see with a new visitor center showcasing photographs of the founding of modern Madaba. There's an Acropolis Museum housed in vaulted rooms beneath the church where you can see the shrine to the beheading of Saint John, replicas of significant Madaba-area mosaics, a reproduction of a bedouin tent, etc. What will really make your visit worthwhile though is to climb at the top of the church's bell tower, the highest vantage point in Madaba, offering a superb panoramic view.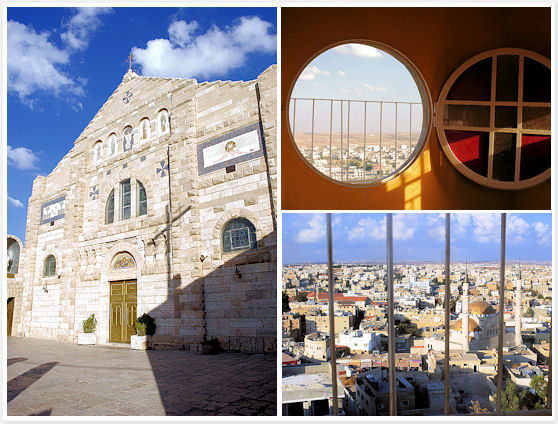 Like in every other city, beautiful mosques adorned the landscape of Madaba, though unlike in Amman, I won't keep such a nice memory of the ones here. We were leaving the following morning to start our trek, determined despite the excitement to have a good night of sleep, our last one in a comfortable bed for a while… Well, as luck (or lack of!) would have it, our trek was starting on a major Islamic holiday: Eid al-Adha (Feast of Sacrifice).
We got woken up painfully at 5:30am by the loud speakers of the nearby mosque blasting unending prayers into our hotel room, non-stop, for two hours! Needless to say they had none of that melodic charm I fell for in Amman and played instead the soundtrack to my sleep-deprived attempt at packing 'intelligently' my backpack…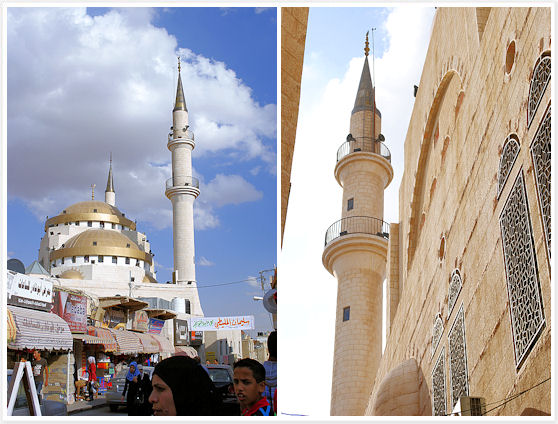 Oh well, 8am finally arrived where we met our trekking group and boarded a mini-bus heading south – next stop: Dana Nature Reserve!