Moroccan couscous can take hours to prepare the traditional way, time that very few of us have on our hands. For once, cutting corners and grabbing a box of quick-cooking couscous barely feels like cheating if it means having an elaborate exotic meal and filling your home with the smell of aromatic spices.
While you usually see couscous topped with lamb or chicken, this version showcases top quality tuna, an incredibly savory fish I'm constantly looking for ways to ingest. As a sushi lover, there's only one way I would eat it and it's rare, bright pink flesh in the centre with just a small searing crust outside. Here it gets even better with a generous coating of Moroccan spices which gives the already flavourful fish a surprisingly deep and spectacular taste. Added to a healthy mix of couscous, fall vegetables and fresh mint, the end result is a protein and vitamin packed meal, as beneficial to your body and well-being as to your wanderlust…

Tuna with Couscous and Moroccan Spices
Adapted from Gourmet magazine
Active time: 1¼ hr
Total time: 1¼ hr
Makes 6 servings
  1 teaspoon Sichuan peppercorns 2 teaspoons ground allspice 1½ teaspoons ground cinnamon 1 teaspoon ground cloves 2 cups fish stock 2 tablespoons mild honey ¼ cup olive oil, divided 1 medium white onion, finely diced 1 medium zucchini, finely diced 2 cups finely diced eggplant (about 6oz) 1½ cups finely diced peeled butternut squash 1½ cups finely diced peeled daikon radish ½ cup veal stock, or 1 tablespoon Demi-Glace concentrate diluted with ½ cup water 1 (10 oz) box couscous ½ cup finely chopped mint 2 lbs 1½-inch-thick pieces finest-quality center-cut tuna  

Finely grind Sichuan peppercorns in a coffee or spice grinder, then stir together with allspice, cinnamon, cloves, and 1 teaspoon salt. Briskly simmer fish stock and honey in a small saucepan, stirring occasionally, until thickened and reduced to about ½ cup, 30 to 35 minutes. Keep honey syrup warm, covered.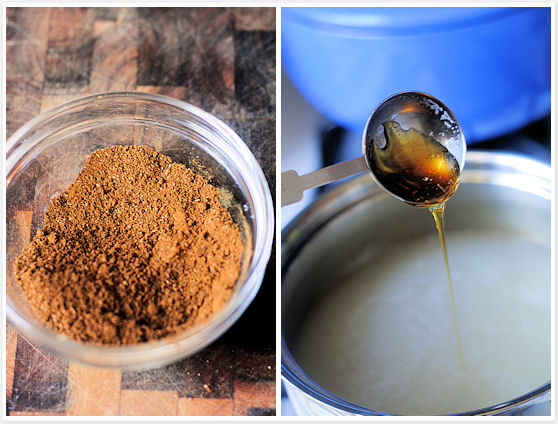 Meanwhile, heat 2 tablespoons oil in a 12-inch heavy skillet over medium-high heat until it shimmers, then sauté onion with ¾ teaspoon salt until softened. Add diced vegetables and sauté until very tender, 10 to 15 minutes. Transfer to a bowl.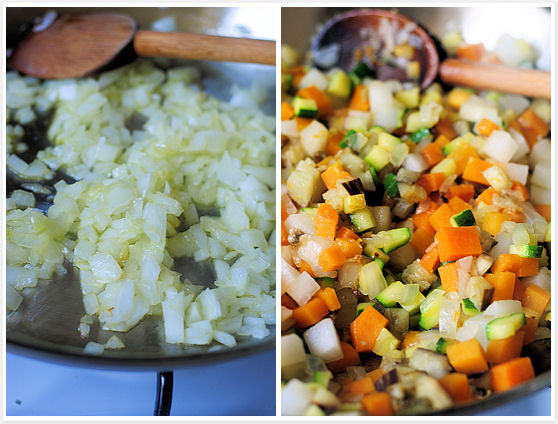 Bring chicken and veal stocks to a boil with ½ teaspoon salt in a medium saucepan and stir in couscous. Remove from heat and let stand, covered, 5 minutes. Fluff with a fork.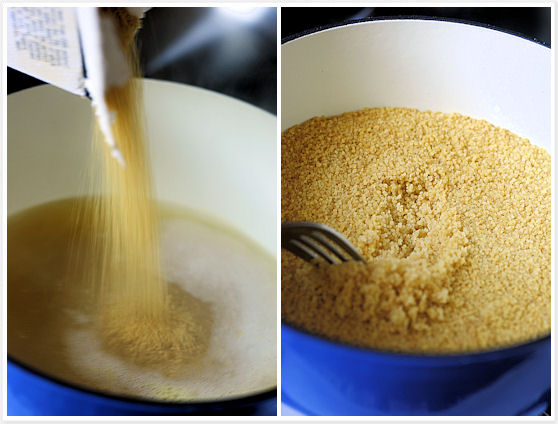 Stir the couscous into the vegetables along with mint. Season with salt and keep warm, covered.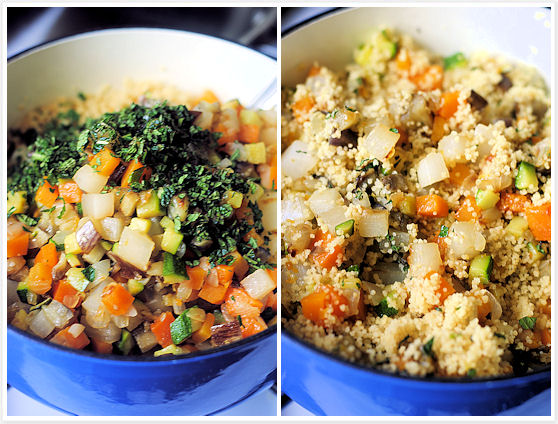 Pat tuna dry and coat with spice mixture. Heat remaining 2 tablespoons oil in cleaned skillet over medium heat until it shimmers, then sear tuna on all sides, about 6 minutes total for rare.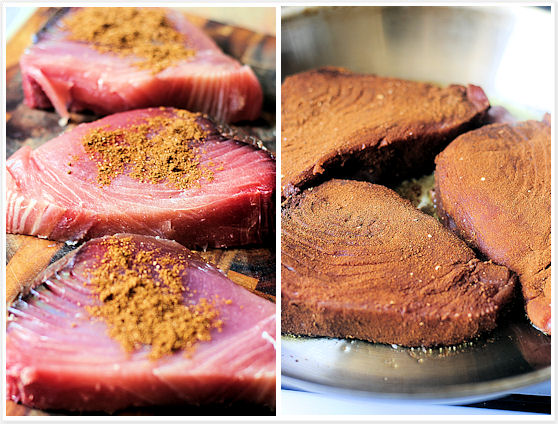 Cut tuna into 1-inch-wide strips, then cut crosswise into ½-inch pieces.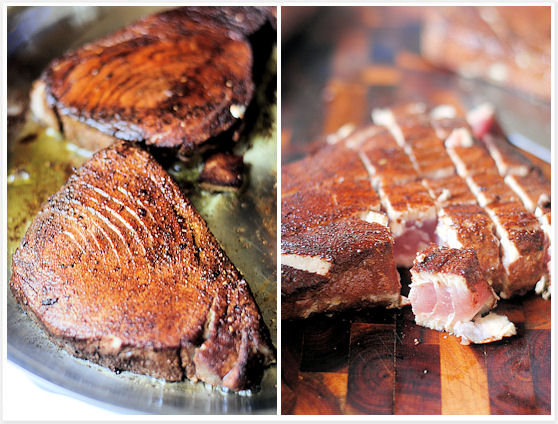 Serve over couscous, drizzled with honey syrup.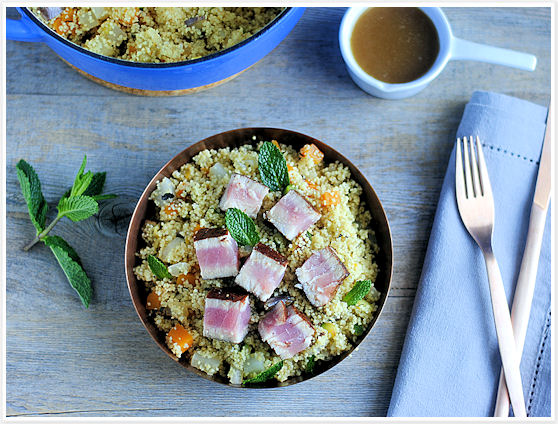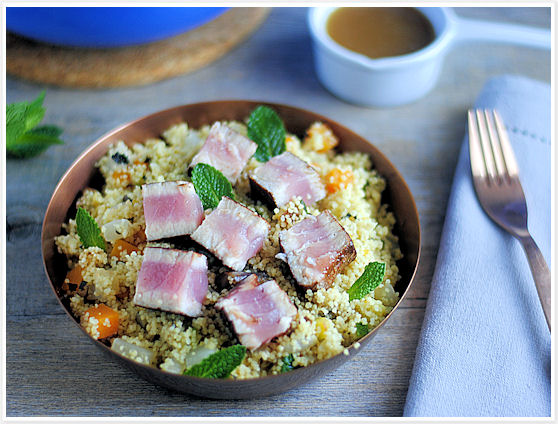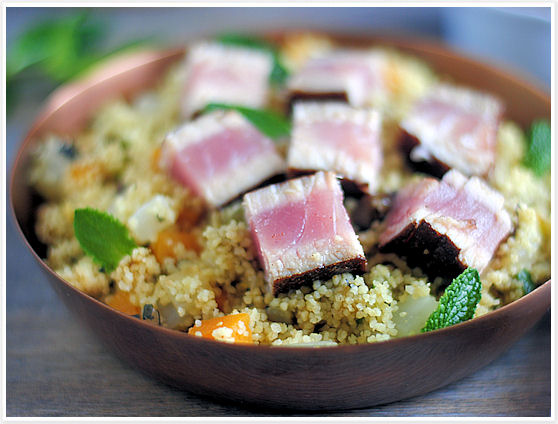 Print This Post