Brussels sprouts sold on the stem are irresistible to me. Not only do they make a dashing centerpiece for your table during these festive times, getting them still attached to their stalk means you get the freshest ones possible since the sprouts continue to absorb the nutrients in the stem. As soon as I got my hands on the first stalk I knew I had to make something simple to highlight what I love most about these cutesy leafy globes – a nice crunch followed by a slightly pungent and spicy taste.
Brussels sprouts have sadly always had a bad reputation, one of the veggies you feared most as a child due to your parents overcooking them to depressing, soggy, and smelly things.  When cooked right though, they're pleasingly firm and tender at the same time and are a favorite side dish of mine.
Whether roasted, raw shredded, sautéed or boiled, Brussels sprouts are a common sight on every Holiday tables this time of year and this simple salad is a healthy alternative over the usual bacon-loaded ones. Here they are boiled to perfection which should convinced the 'roasted purists' that there are other ways to get tasty Brussels sprouts, and healthier too. You get layers of flavor and texture between the slightly crispy sprouts, crunchy pumpkin seeds, plump dried dates and a tangy dressing that wakes everything up.

Brussels Sprout Salad with Pepitas and Dates
Adapted from Food and Wine magazine
Total Time: 35 min.
Makes 10 to 12 servings
  3/4 cup raw pumpkin seeds (
pepitas
)
Kosher salt
Ice
3 pounds brussels sprouts, quartered
1/3 cup extra-virgin olive oil
3 tablespoons fresh lemon juice
3 tablespoons red wine vinegar
2 small shallots, thinly sliced
1 tablespoon Dijon mustard
Freshly ground pepper
7 Medjool dates, finely chopped

In a skillet, toast the pumpkin seeds over moderate heat, stirring, until golden, 5 minutes. Transfer to a plate; season with salt.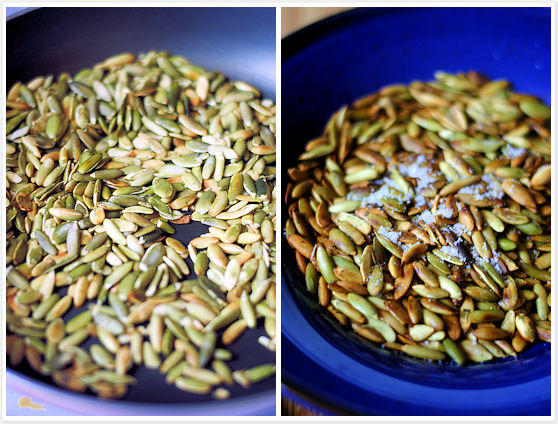 Fill a large bowl with ice water. In a large saucepan of salted boiling water, cook half of the Brussels sprouts until crisp-tender, about 4 minutes. Using a slotted spoon, transfer the Brussels sprouts to the ice water bath to cool. Repeat with the remaining Brussels sprouts. Drain well and pat dry.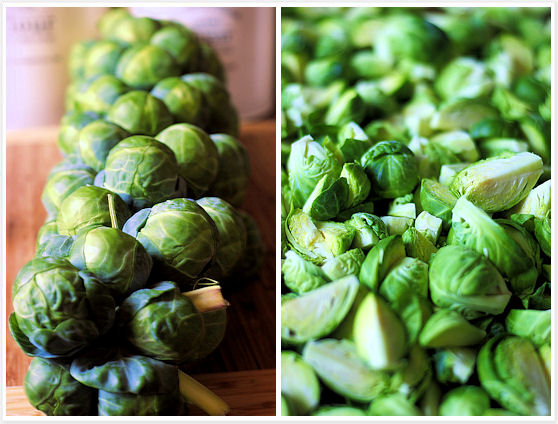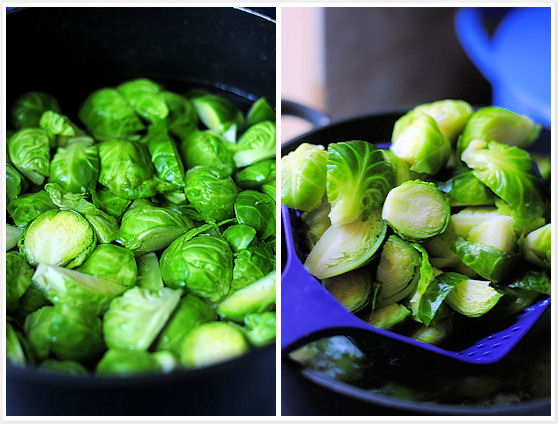 In a large bowl, whisk the olive oil with the lemon juice, vinegar, shallots and mustard. Add the brussels sprouts, season with salt and pepper and toss to coat. Stir in the pumpkin seeds and dates and serve.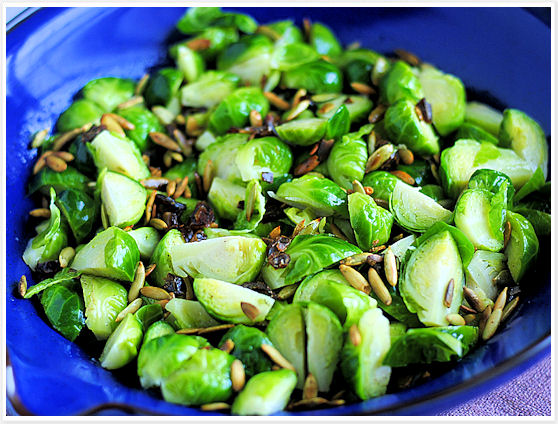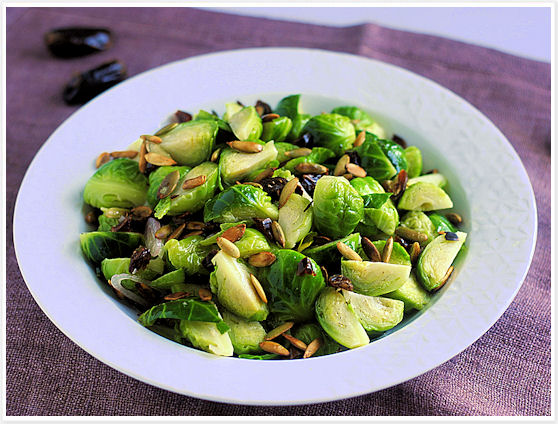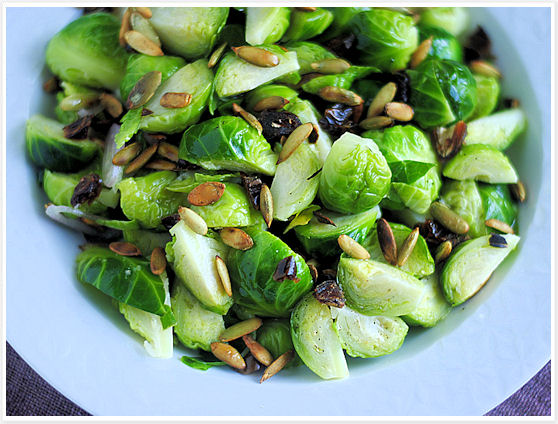 Print This Post