As frigid temperatures and bitter cold winds have taken over the Northeast these past few days, I can hardly think of a better time to whip up a big pot of cheesy soup to warm me from the inside out. I could honestly eat any kind of soup every day during wintertime but right now calls for some serious decadence and this Cheddar and Potato soup really fits the bill.
You only need a few simple ingredients to make this sumptuous soup so don't skimp on them, i.e. get a really good cheddar and buy fresh sage as they are both crucial to the dish's flavor.  The result is a thick and creamy potato base in which you scatter to your liking chunks of cheddar cheese, a unique and playful way to enjoy this popular duo. You can be as liberal or stingy as you wish with the cheese (I'm definitely of the former camp!) which gives you control over the richness of the soup, though any way you decide to go it'll still end up being the rich and super comforting solution to your winter blues. Now all you have to do is fill a big bowl, grab a piece of thick bread, and go hide under the covers until the storm passes…

Cheddar and Potato Soup
Recipe from the restaurant Alias in New York
Active time: 20 minutes
Total time: 35 minutes
Makes 4 servings
  2 cups milk 1 qt heavy cream 8 Yukon gold potatoes, peeled and quartered ½ tablespoon kosher salt ½ lb aged cheddar cheese 10 fresh sage leaves Fresh cracked black pepper  

Pour milk and cream into a saucepan. Add potatoes and kosher salt and bring to a steady simmer (never boil the potatoes).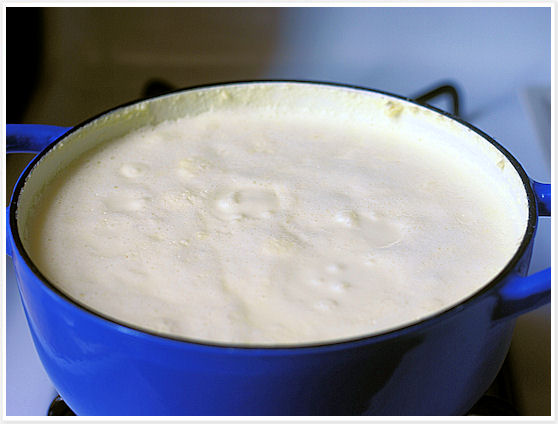 When the potatoes are fork tender, strain and save liquid.
Mash potatoes and add milk and cream back (use potato masher or blender). The texture should coat the back of a spoon.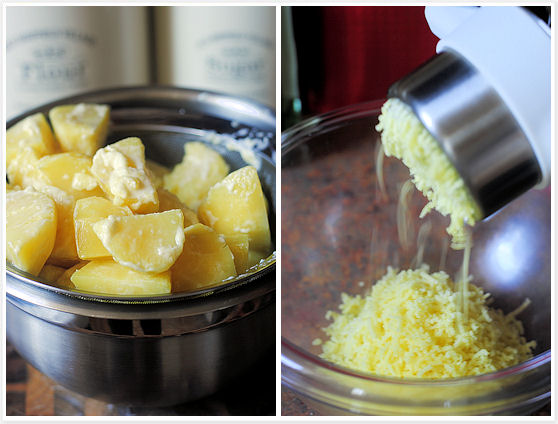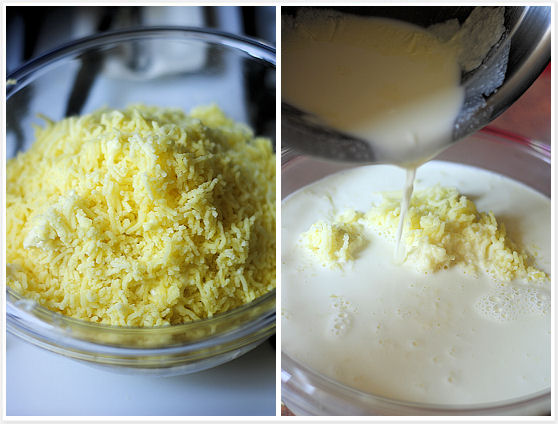 Chunk up cheese with a fork so they are about ½-inch chunks and cut sage into strips.
Presentation
Pour soup into 4 warm shallow soup bowls until about ¼ inch below rim. Add cheese around the bowl liberally (you should see the chunks). Sprinkle each bowl with sage and grind fresh black pepper over the entire soup.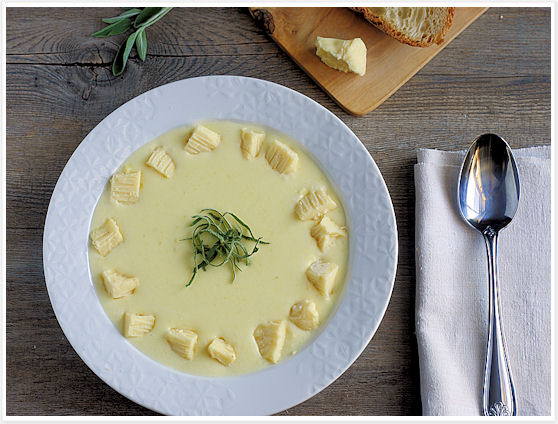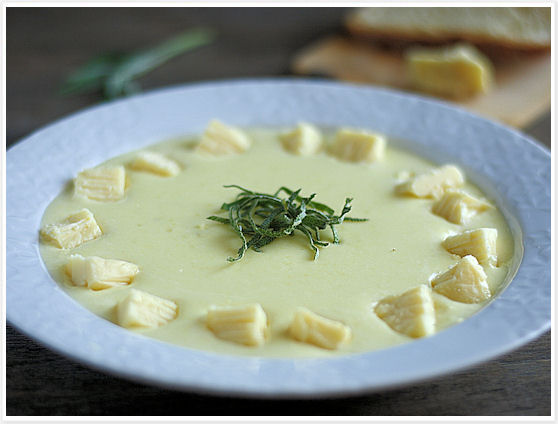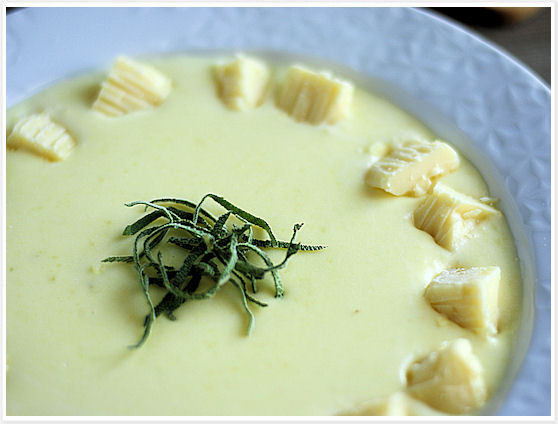 Print This Post