I love waffles for breakfast but it can be quite an undertaking to whip up a fresh batch one morning, especially if they're just for you! Using them as a base for desserts is a wonderful way to enjoy them later in the day and get out my waffle iron which is probably the most underused of all my kitchen appliances.
Sundae-style waffles are a kid's favorite and an adult's playful dessert. As soon as the chocolaty waffle is ready, it's up to you to top it with your favorite ice cream and any other toppings you wish such as strawberries, whipped cream, syrup, chopped nuts, etc. I stayed classic here and used a fancy vanilla ice cream (spiked with Bourbon!) and an easy homemade chocolate sauce…perfect! The thick Belgian waffle is the ideal cushion for whatever you'll opt to pile on top of it, the deep indentations holding everything that might melt or fall. My only advice is to hurry and serve them while the waffles are still warm… the mix of hot and cold is half the treat here!

Belgian Chocolate Ice Cream Sundae Waffles
Recipe from Pancakes & Waffles
Active and total time: 1 hr
Makes 6 to 8 waffles
Waffles:
2 cups all-purpose flour 2/3 cup unsweetened cocoa powder 2/3 cup packed light brown sugar 2 teaspoons baking powder ½ teaspoon baking soda Dash of salt 4 large eggs, seperated 2 cups milk 6 tablespoons (¾ stick) unsalted butter, melted 2 teaspoons vanilla extract 1 quart vanilla bean. coffee, or your favorite flavor of ice cream  
Rich Chocolate Sauce:
6 oz bittersweet or semisweet chocolate, cut in chunks, or 1 cup chocolate chips ½ cup light cream or coffee ¼ light corn syrup 1 teaspoon vanilla extract  

Preheat a waffle iron. In a large bowl, whisk together the flour, cocoa, sugar, baking powder, baking soda, and salt. In another bowl, beat the egg whites with an electric mixer until stiff, glossy peaks form.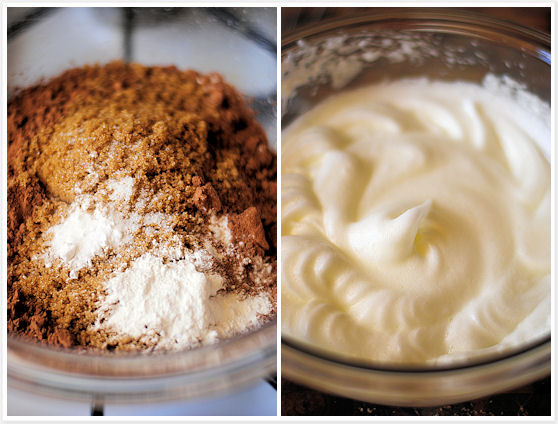 In another bowl, beat or whisk together the egg yolks, milk, butter, and vanilla. Add the milk mixture to the dry ingredients and mix just until combines. Fold in the egg whites. Your batter is now ready.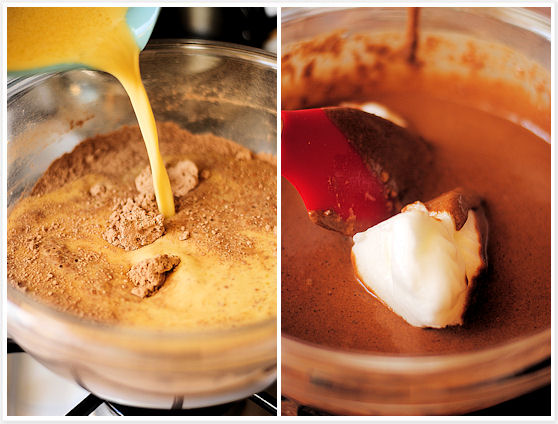 Before baking your waffles, prepare the Rich Chocolate Sauce as follow: In the top of a double boiler over simmering water, combine the chocolate, cream, and corn syrup, stirring until smooth. Stir in the vanilla and transfer to a serving bowl (sauce can keep refrigerated up to a week – simply reheat in the microwave for 30 seconds or over simmering water).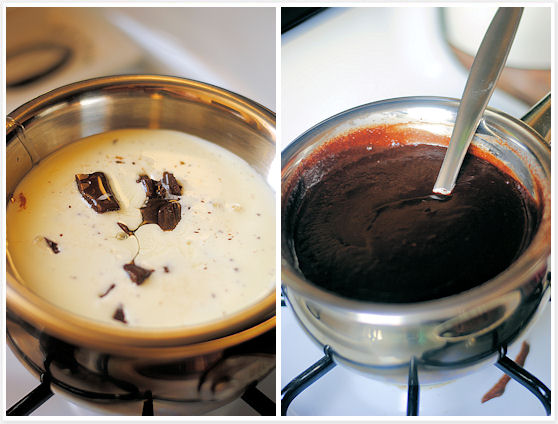 Now you're ready to bake your waffles. Spoon or pour about 1 cup batter onto the hot iron. Close the lid. Bake until the waffle is crisp, about 4 minutes. Remove with a fork to a warm plate. Serve at once or keep warm on a baking sheet in a 200ºF oven. Repeat with the remaining batter.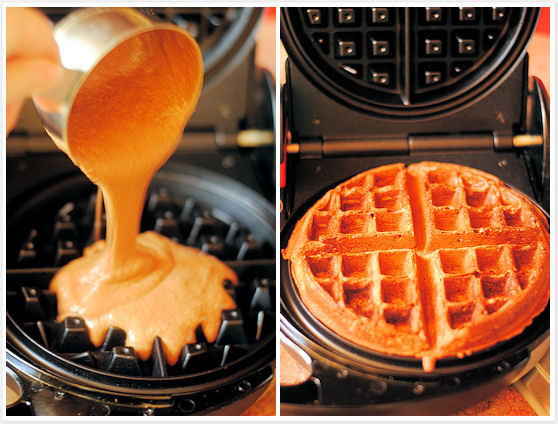 Top each warm waffle with a scoop of ice cream and a spoonful of Rich Chocolate Sauce.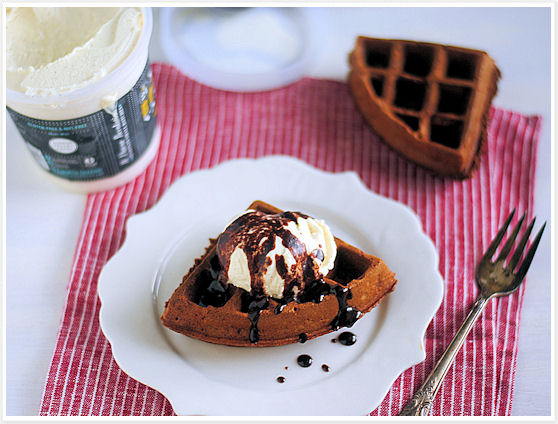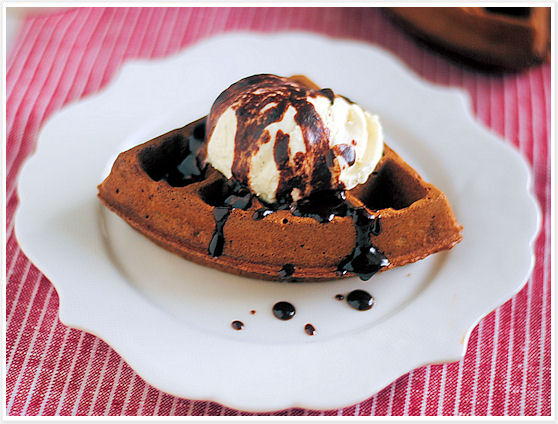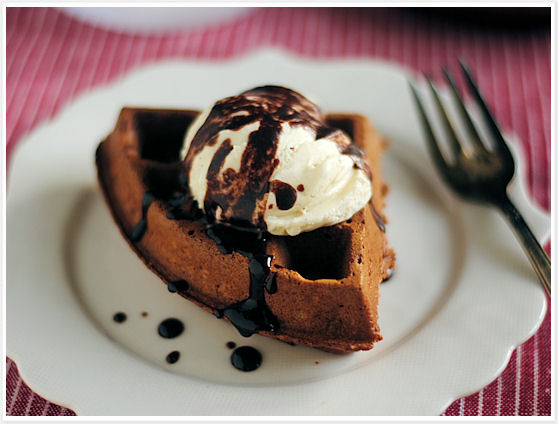 Print This Post